How To Academy presents... The Nation of Plants – A Manifesto for Humans | Stefano Mancuso
About this event
In this playful but powerful manifesto, a leading plant neurobiologist presents the eight pillars on which the life of plants – and, by extension, humans – rests.
As plants see it, humans are not the masters of the Earth but only one of its most unpleasant and irksome residents. They have been on the planet for only about 300,000 years ago (nothing compared to the three billon years of plant evolution), yet have changed the conditions of the planet so drastically as to make it a dangerous place for their own survival. It's time for the plants to offer advice.
In this livestream event, Stefano Mancuso, expert on plant intelligence, will present a new constitution on which to build our future as beings respectful of the Earth and its inhabitants. His eight articles – the fundamental pillars on which plant life is based - must henceforth regulate all living beings.
Praise for Stefano Mancuso:
'Mancuso is the poet-philosopher of the movement, determined to win for plants the recognition they deserve' Michael Pollan, The New Yorker
'Mancuso is captivating and eye-opening, and will make you stop and think. His fervour and wit jolt the reader out of apathetic anthropocentrism and awaken in the fascinating world of plant intelligence.' Guardian
'Mancuso is a genial narrator who effortlessly interweaves science with history, philosophy, and humor and introduces fascinating characters, very much including the plants themselves, which take on human, even heroic, traits.' Wall Street Journal
Stefano Mancuso is one of the world's leading authorities in the field of plant neurobiology and intelligence. He is a professor at the University of Florence and broadcasts widely on scientific topics in Italy. His previous books include The Revolutionary Genius of Plants and The Incredible Journey of Plants.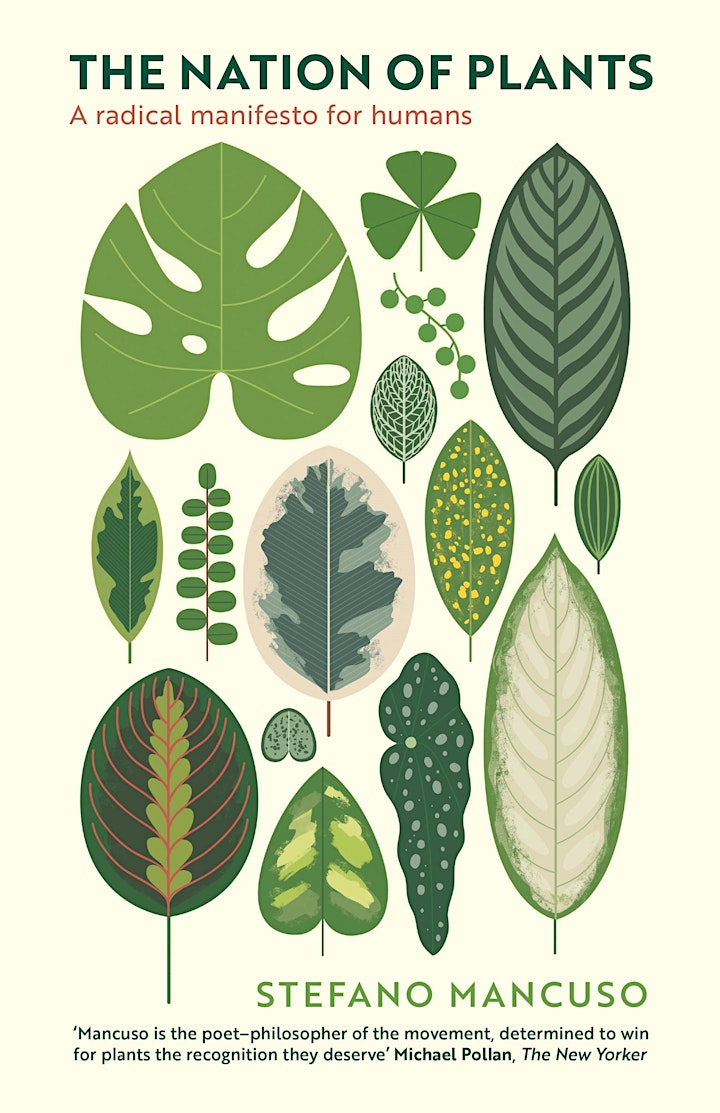 Organizer of The Nation of Plants – A Manifesto for Humans | Stefano Mancuso
How To Academy is an organisation for people who think big. From Nobel laureates to Pulitzer Prize winners, we invite the world's most influential voices to London to share new ideas for changing ourselves, our communities, and the world. 
We host leading artists and thinkers in an unrivalled programme of public talks, debates and conferences – from Yuval Noah Harari to Natalie Portman, Emma Watson to Eric Schmidt.
We help businesses discover transformative new strategies, anticipate the future, and inspire their staff with keynotes and workshops by internationally-acclaimed economists, psychologists, politicians, and thought leaders. 
We offer masterclasses live and online with experts in essential twenty-first century skills, like leadership, public-speaking, decision-making and resilience. And we make books, podcasts and films to share insight and innovation around the world.