The Recovery Course: support for those with addictions, compulsive behaviours and secret habits.
About this Event
The Recovery Course Online
The Recovery Course online is open to anyone struggling with any sort of addiction or any compulsive behaviour, including drugs, alcohol, pornography, sex, gambling and self-harming.
Led by Recovery Course leader, Emma Heath and experienced course leaders who have their own recovery stories, this new online course follows the twelve steps with short teaching videos and quality time in single-sex groups to further explore each step, helping each guest to understand addiction and gain skills and knowledge.
Includes: Main talk and testimony and single-sex groups for discussion.
Everyone is welcome! All those in addiction, compulsive behaviours and secret habits, etc. You can be in solid recovery, new to recovery or still working towards recovery.
The Recovery Course is all about becoming free of addiction, compulsive behaviours and secret habits. If you know someone who is struggling, then this may be for them!
The Recovery Support Group
In addition to the the online recovery course, we will also be running a Recovery Support Group, for families and those affected by someone else's addiction or habit.
The online course will commence Tuesday 22nd September to December 3rd, 7:30pm -8:30pm and information about the courses and places are available by contacting us directly through our website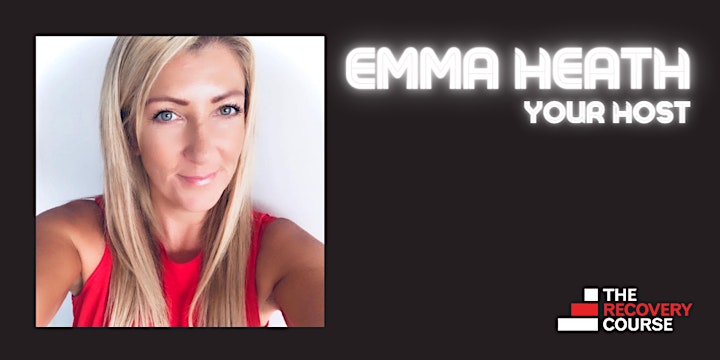 Founder and Director at STAR - Steps To Active Recovery, Chaplain at YMCA Bournemouth and National Partnership Director at The Recovery Course
Emma has been the facilitator of the largest UK Recovery Course in Bournemouth, and is passionate to see churches & organisations working together to run the recovery course nationally.