Description
The 'Net Natives journey' Lunch
Steve Evans is the Founder and CEO of the Natives Group, the student specialist marketing group. Establishing the business as a channel for his consultancy from his kitchen table in 2008, it has grown into a 130 person business with offices in Brighton, Portsmouth, New York and Changsha (China).
Steve will share the perils and pains of setting up and scaling a fast-growth business organically and without funding. With unabashed honesty, Steve will share how both the company and his role has had to change to adapt to scale.
So join us for lunch at The Ginger Dog and hear the fascinating story of this fast-growing business. There'll plenty of opportunities for networking and questions with Steve.
Thanks to our sponsor:
U+I plc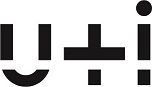 U+I Group Plc is a property developer and investor, specialising in working with partners and communities; finding places that are right for community-focused regeneration and mixed-use development projects; focused on regenerating overlooked and underestimated urban places; unlocking potential and value that has not previously been identified.
Circus Street and Preston Barracks were both such sites; unloved and neglected for decades, and crying out for new life.

Please note: If you have never been a member of Brighton Chamber you are welcome to book and come to two events (just one breakfast) as a non-member. After this, you will need to join the Chamber to enjoy the benefits of membership.
FAQs
What's the refund policy?
Places are limited, and events are usually oversubscribed. Please give two working days' notice via email for a refund* or you'll be required to pay for your place in full.
*Eventbrite booking fees are non-refundable unless the event is cancelled or there are duplicate charges.