Location
Anderson Wise Recruitment & Executive Search
21 Rue Glesener
1631 Luxembourg
Luxembourg
Sales Have Ended
Ticket sales have ended
Thank you for your interest in this NETWORK event. Unfortunately, registration closed on Monday 15th November at 12 noon. Please contact events@thenetwork.lu for more information. kind regards The NETWORK Board
Connecting: Cross-Cultural Awareness
About this event
How do we equip ourselves with tools to rapidly adjust to cultural changes and communicate effectively in an international environment?
Raising our cross-cultural awareness not only questions our perceptions and attitudes it also self-questions who we are.
Our NETWORK member Françoise Falaise will facilitate this event and open our minds to more creative ways to leverage cultural differences.
She will look at how bridging cultural differences aims to unleash our individual and collective potentials and guide us in open discussions on questions such as:
What are cultural stereotypes based on?
How to build trust with people from a different culture?
What does cultural agility mean and how to develop this skill?
Sometimes finding answers to these questions seems difficult even when we have been working and living in a multi-cultural environment for long. It is not a taken for granted reality.
This interactive workshop will explore some of our cultural biases, how they are often deeply rooted in our beliefs and behaviours and how they can impact our personal and professional relationships in a multi-cultural environment.
Through a brief presentation of the Cultural Orientations Framework (COF) assessment tool, Françoise will explain the salient cultural characteristics for individuals, teams and organisation. This development and audit tool offers an inclusive and dynamic vision of culture.
Registration closes on: Monday 21st March @12 noon
Meet the Facilitator
Françoise Falisse is a certified executive (ACC, ICF), intercultural & life coach (COF), trainer and certified consultant of the Method of Colours (AEC Disc). She equips managers working abroad with tools that help them to rapidly adjust to cultural changes and to communicate effectively in a multicultural environment.
With 25 years of experience in Luxembourg, Belgium, and overseas in Africa (Egypt, Morocco, Nigeria), she understands the challenges that career momentum brings.
Françoise has a special niche for supporting early-career women who have undergone substantial changes in their personal and professional lives, as they moved abroad. She assists participants to discover how to leverage their multicultural experience as a stepping stone to develop their identity and personal leadership potential, so they can unleash their growth and build their confidence.
She also launched her podcast of interviews, "Women Abroad", to give a voice for women to share their experience of living and working abroad.
She believes that a manager who is more adapted and better trained in terms of personal understanding is more efficient, well-balanced, motivated and inspiring for others. Building trust with her clients is of paramount importance for Françoise who focuses on being a valuable resource for her clients; helping them grow as individuals and reach their objectives using clear boundaries and safe environment.
Françoise is often described as inspiring, stimulating and visionary who imparts confidence, with a deeply human approach. The bright colours she loves to wear contribute to her flare and influence as she shares her experiences and inner joy with clients.
Françoise has two Masters degrees in Management and Germanic Philology from UCL in Belgium.
Follow her on instagram: Women_ Abroad_ and Facebook: Women Abroad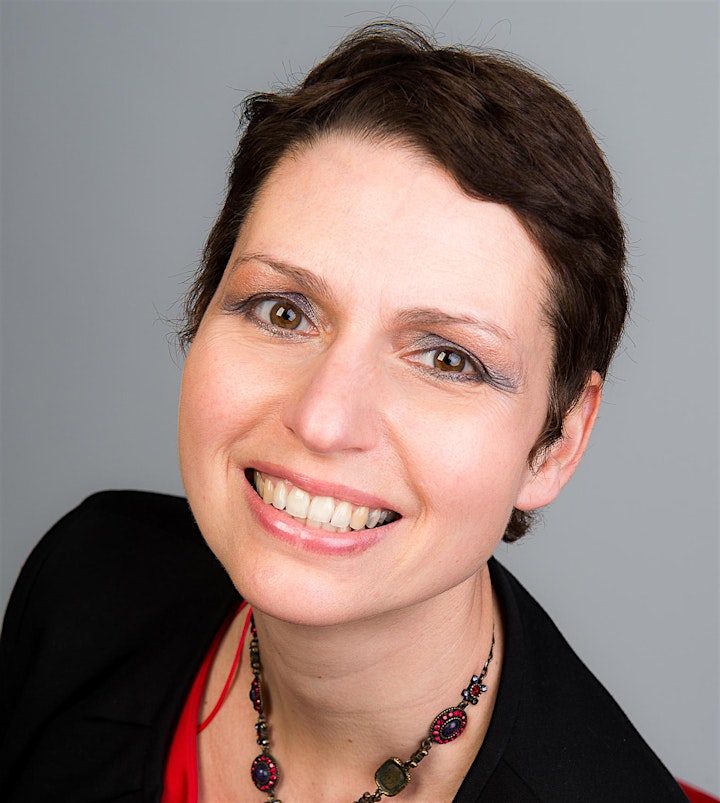 Q&A:
Q: Can I pay without using PayPal?
If you wish to pay via Bank Transfer, select your ticket, then at the payment page, click on "Other payment Options - invoice" and make your bank transfer to:
Bank: POST Finance
Swift/BIC Code: CCPLLULL
IBAN: LU48 1111 7169 4013 0000
Beneficiary: INTERNATIONAL BUSINESS AND PROFESSIONAL NETWORK ASBL
Ref: Culture + Your Name (Last Name + First Name)
Price for non-members :16,51 EUR (inc. admin fee)
Q: Can I attend without being a member?
Yes! Everyone is welcome at a NETWORK Event - men & women.
Register as a Non-Member and choose your method of payment. If you register as a Member by mistake, we will send you an email.
Q; How can I keep up-to-date with The NETWORK activities?
In a simple click, you can subscribe to our newsletter: www.thenetwork.lu
Q: How can I become a member?
Visit the Membership page on our WebSite sign-up or send an email to: members@thenetwork.lu
Q: How can I contact the organiser with any questions?
The NETWORK Chosen Charities:
Proceeds from this event will be donated to our charities.
NB: registration closes on Monday 21st March at 12 noon.
GETTING THERE:
By public transportation
Luxembourg Central train station and bus terminal : 10 minutes walk
Bus 19 Commerce Bus Stop: 2 minutes walk
Tram Paraïsser Platz: 5 minutes walk
By bike
city bike routes 6, 7 and 13 nearby, and rue Glesener has a bike lane.
By car
Paid on-street parking
Parking
Fort Wedell on 1, rue du Commerce
CFL place de la Gare
rue Joseph Junck
rue de Strasbourg
The NETWORK GREEN COMMUNITY
Carpooling / Ride sharing
The NETWORK is conscious that car emissions are the largest contributor to climate change, so reducing it is key to the conservation of our environment.
We are urging members and friends to make a conscious effort to reduce emissions and, at the same time, assist those with few commuting alternatives to join us at this in-person event, by voluntarily participating in carpooling / ride sharing.
Check out the registration form for more details.
Waiver of Claims & Indemnification for Carpooling / Ride sharing