What are the impacts of Covid-19 on the creative industries?
About this event
What are the impacts of Covid-19 on the creative industries?
There is no doubt that Covid-19 has affected all business sectors, but what has been the impact for the creative industries? Will any changes have a positive or negative impact on future working practices. What will be the result of the acceleration of digitisation? Has the last 2 years prepared the creative sector for future disruptions and the way in which customers access our services? These and many more questions will be discussed at our regular monthly session where we invite creatives and those interested in creative issues to share thoughts, good practice and collaborate.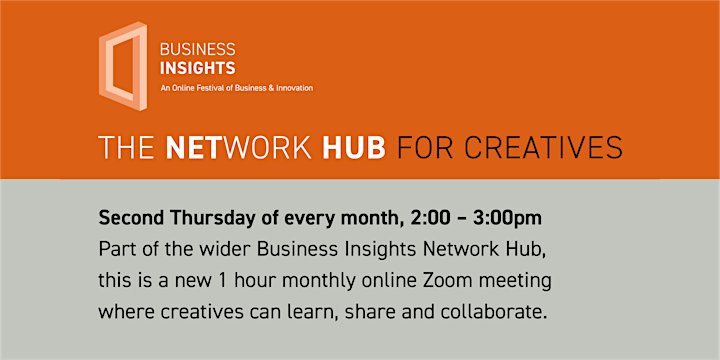 Organiser of THE NETWORK HUB FOR CREATIVES - 14th October 2021
The Gloucestershire Business Show
The South Gloucestershire Business Show
Business Insights online festival of Business & Innovation
Business insights International SME network

Each of our two day festival events is a Festival of Business and Innovation, developed with the Business Community and for The Business Community.

Our Business Insights International SME Network (BIISN) is a network of Business owners, innovators, entrepreneurs from across the globe who meet on a regular basis on a digital platform to meet, collaborate, innovate and grow their businesses with other like minded people across different countries, cultures and languages.

We draw on expertise from contributors, partners and sponsors, providing a stage for innovation, collaboration, discussion, learning and business growth.

The show tackles a range of topics relevant to today's business community and welcomes businesses of all sizes and across all sectors.