Sales Have Ended
Ticket sales have ended
Thank you for your interest in this NETWORK event. Unfortunately, registration closed on Monday 18th October at 12 noon. Please contact events@thenetwork.lu for more information. kind regards The NETWORK Board and Committees
Sales Have Ended
Ticket sales have ended
Thank you for your interest in this NETWORK event. Unfortunately, registration closed on Monday 18th October at 12 noon. Please contact events@thenetwork.lu for more information. kind regards The NETWORK Board and Committees
Art Staging, Investing in our own Futures and Networking.
About this event
The Art of Investing
Did you know that artwork can be rented for staging rather than just sold?
Art is now seen not only as an object of pleasure, but also as a new alternative asset class with interesting business opportunities. All that art has to come from somewhere, and in most instances it's rented. Welcome to Ruth Gallery.
Join The NETWORK for a socially interactive event where we will discover the world of art staging, learn about art investment and, how gallery owner, curator and Network member, Lova Ruth Cohen-Sizyandji invested in her own future by combining her knowledge of the office environment with her love of art.
"Learning to invest in yourself may be the most profitable investment you ever make. It yields not only future returns, but often a current pay-off as well".
Through guided discussion we will examine the surest way to achieve a better quality life; be successful, productive, and satisfied by placing a priority on investing in both personal and professional growth. The effort we put into consistently investing in ourself plays a large role in determining the quality of our life now and in the future.
There will be plenty of opportunity to reconnect with the Board & Committee members of The NETWORK; renewing acquaintances and making new friends; viewing the gallery's stunning artwork; whilst partaking in refreshments kindly provided by Casino 2000.
Registration closes on: Monday 18th October @12 noon
NB: Luxembourg Covid regulations for Public and Private Gatherings apply. Antigen self-testing will be available at Casino 2000.
About: Lova-Ruth Cohen
Lova Ruth Cohen-Sizyandji graduated from law school and holds a master's degree in banking and finance. She had a career of more than 15 years in the fund industry.
Starting 2018 Lova Ruth changed course to combine her knowledge of the office environment with her love of art. Her view is clear: "as businesses engage themselves to create a vibrant environment, artists prosper by having an attractive exposure and the necessary income to grow". Lova Ruth travels extensively to meet with talented and emerging artists. Their geographical, technical, and cultural diversity is reflected in a growing portfolio of artworks that are ready to be exposed.
Lova Ruth is happy to explore opportunities to share art with your clients, colleagues, friends and family.
Lova Ruth is certified in contemporary art history by MUDAM.
The NETWORK GREEN COMMUNITY - Carpooling / Ride sharing
The NETWORK is conscious that car emissions are the largest contributor to climate change, so reducing it is key to the conservation of our environment.
We are urging members and friends to make a conscious effort to reduce emissions and, at the same time, assist those with few commuting alternatives to join us in Mondorf-les-Bains, by voluntarily participating in carpooling / ride sharing.
Check out the registration form for more details.
The NETWORK Chosen Charities:
Proceeds from this event will be donated to our charities.
NB: registration closes on Monday 18th October at 12 noon.
Q&A:
Q: Can I pay without using PayPal?
If you wish to pay via Bank Transfer, select your ticket, then at the payment page, click on "Other payment Options - invoice" and make your bank transfer to:
Bank: POST Finance
Swift/BIC Code: CCPLLULL
IBAN: LU48 1111 7169 4013 0000
Beneficiary: INTERNATIONAL BUSINESS AND PROFESSIONAL NETWORK ASBL
Ref: Art + Your Name (Last Name + First Name)
Price for non-members :16,51 EUR (inc. admin fee)
Q: Can I attend without being a member?
Yes! Everyone is welcome at a NETWORK Event - men & women.
Register as a Non-Member and choose your method of payment. If you register as a Member by mistake, we will send you an email.
Q; How can I keep up-to-date with The NETWORK activities?
In a simple click, you can subscribe to our newsletter: www.thenetwork.lu
Q: How can I become a member?
Visit the Membership page on our WebSite sign-up or send an email to: members@thenetwork.lu
Q: How can I contact the organiser with any questions?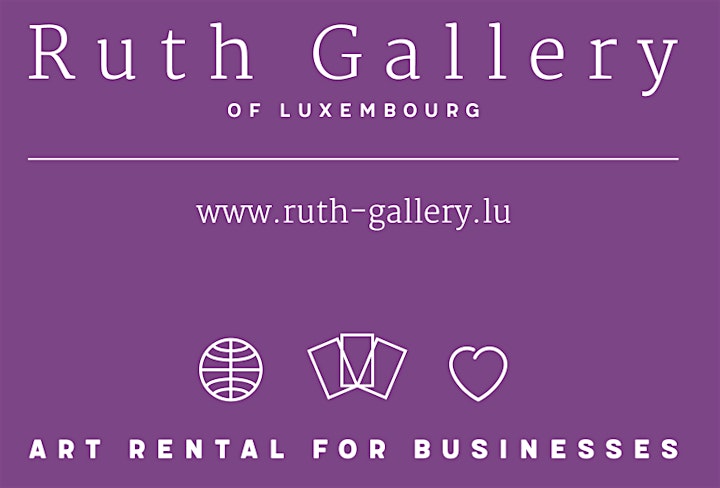 Organiser of The NETWORK : The Art of Investing