First ever networking event of its kind for creative entrepreneurs.
About this event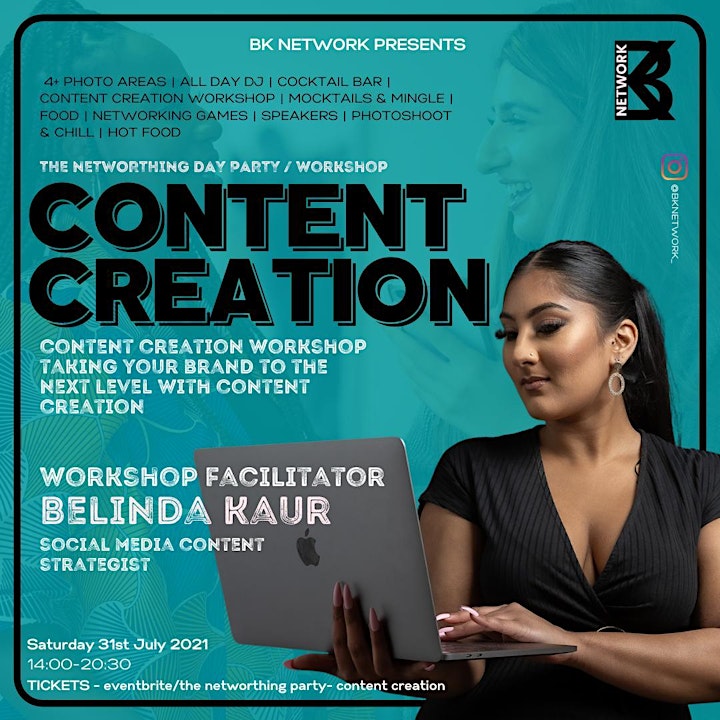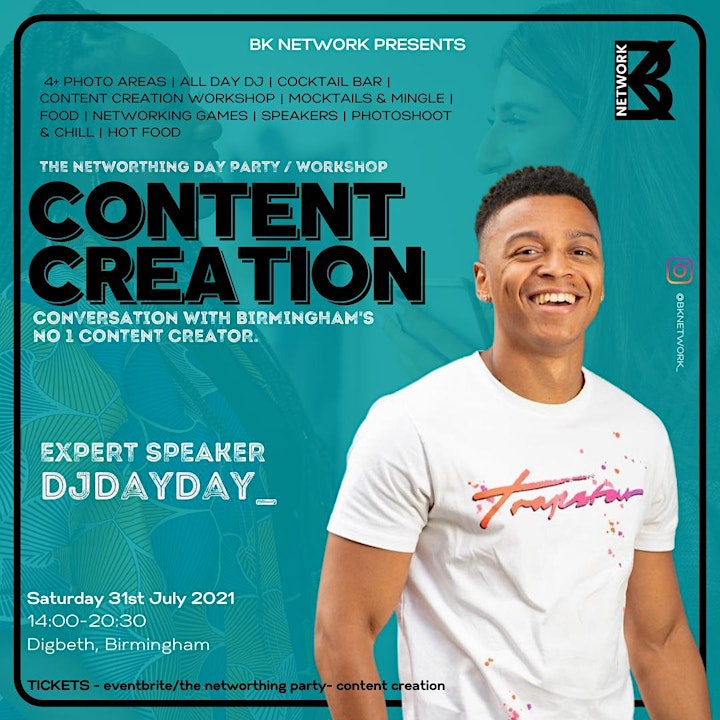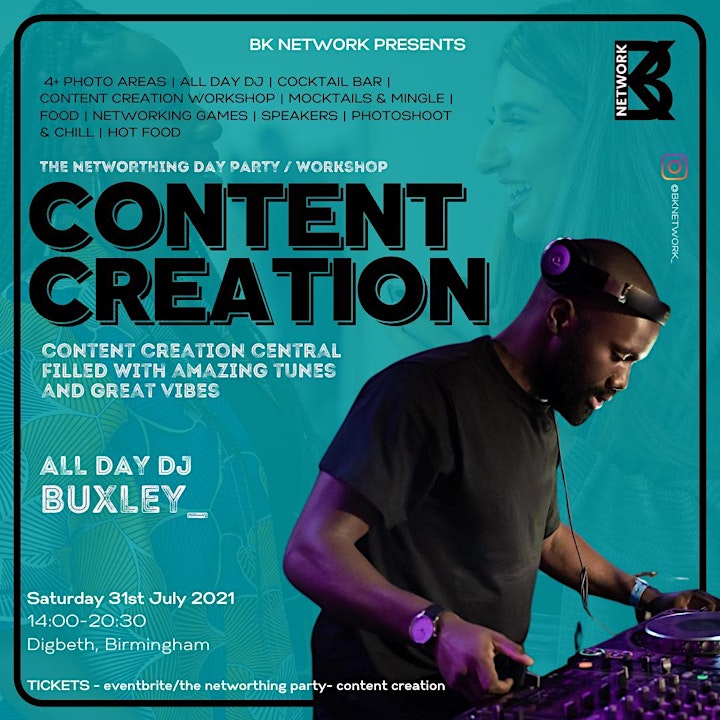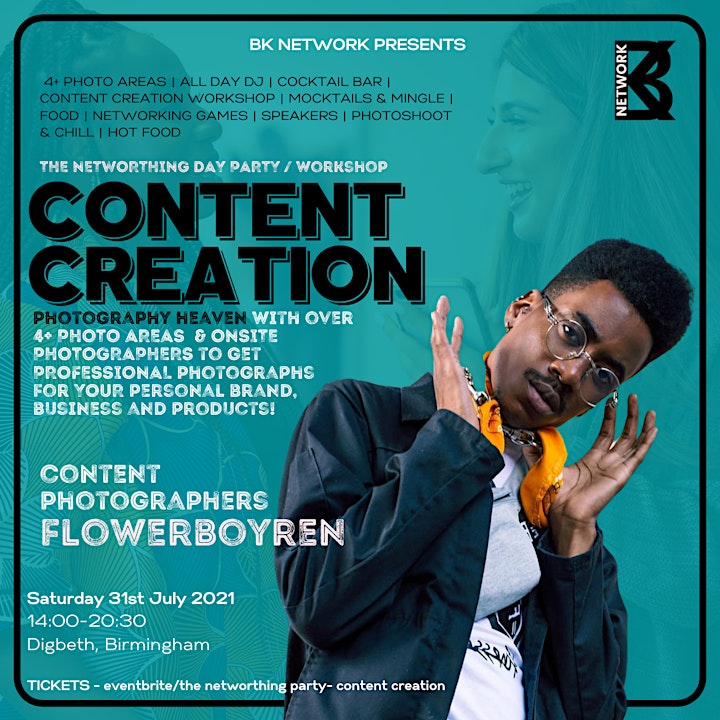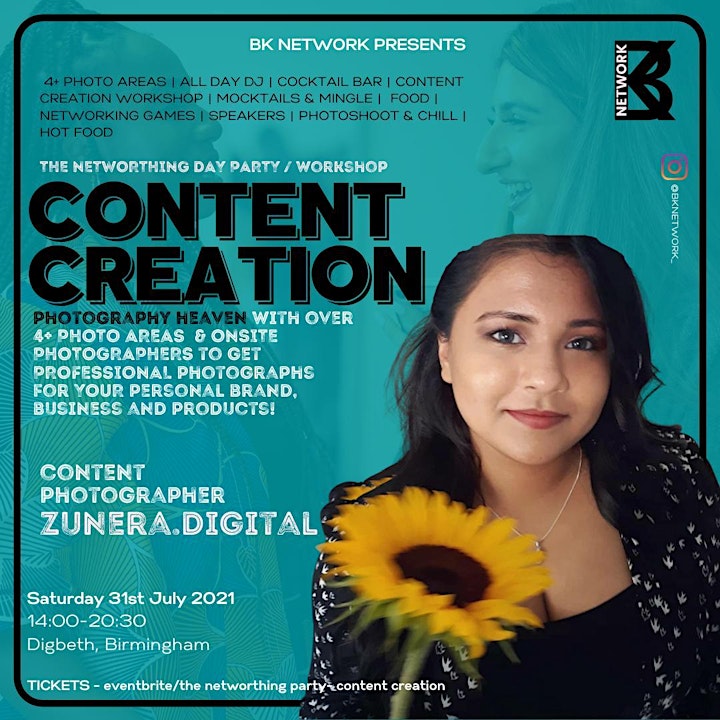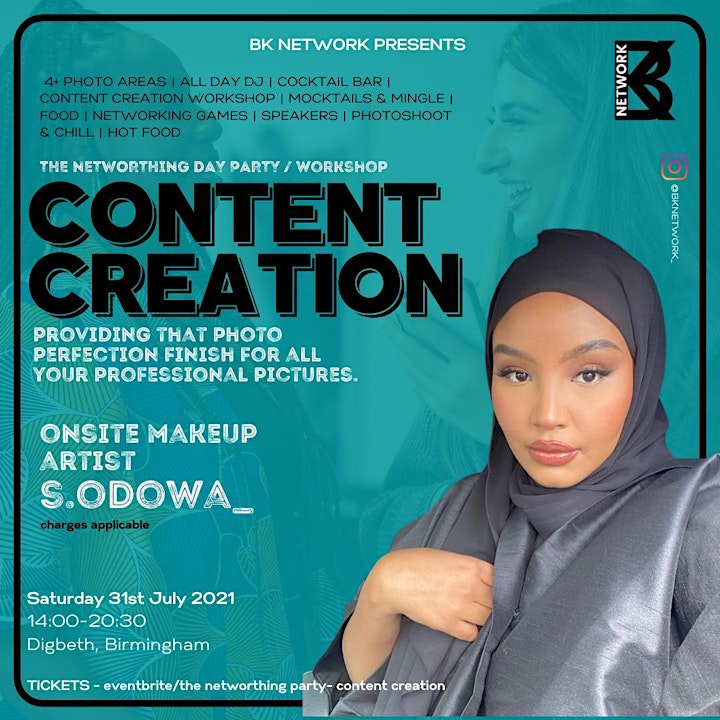 Content Creation is such an important part of building a successful online brand and we thought it was only right to put on The Networthing Party - content creation edition. This event will have 4+ photo areas to get proffessional photos of your business, personal brand and your business products. These areas will be provided with photographers, props and ringlights.
To rent a studio would be minimum £100 plus a photographer... your looking at over £200.
The Networthing Party is providing onsite photographs,4+ photography areas, workshop. food, drinks, ALL DAY DJ and your getting the whole event for less then £30, including a guest speaker.
When building your online brand we understand the importance of creating visual engaging content so we want to ensure that as creative entrepreneurs we provided with the tools to do so!
This event will include;
- Networking games to get you to engage with other amazing midlands entrepreneurs!
- Workshop filled with activities help you understand and build your content creation plan!
- 4+ photography areas with professional photographs to get pictures for your social media, personal brand, business brand and products!
- Onsite Makeup Artist
- Hot food and desserts provided for all guests!
- Network & Chill area allowing to mingle with other amazing entrepreneurs
- All day DJ bringing you vibes from start to finish.
- Mocktails and Mingle
- Guest expert speaker- Dj Day Day- https://www.instagram.com/djdayday_/
SPEAKERS
DJ DayDay
DJ DayDay is a one of West Midlands biggest online content creators.
Not only is DayDay a successful DJ but also a creative entrepreneur. Having grown a following of over 200k on Instagram and being able to turn his passion into a career we are looking forward to hearing from tip and tricks to taking our brand to the next level.
Belinda Kaur
Belinda is a Content Strategist and Mentor.
She will be facilitating our workshop on all thing content creation. Helping you to breakdown and understand how to take your content creation to the next level.
She has helped many business create authentic content, plans and strategy. Her aim is to ensure young people are given the knowledge and expertise to run successful brands.
Our last event sold out so don't miss your oppurtunity to let us help you to build your successful brand.
COVID-19
Due to Covid restrictions we can only have around 30 people at the venue so the tickets are really first come first served.
We have some amazing speakers lined up to support you with identifying and building your brand. 
Be sure to go ahead and follow us on social media to keep updated with speakers, DJ's and other announcements comings!
SOCIALS
Instagram : bknetwork_ 
If you have any questions about the event please feel free to DM us on our socials. 
LOCATION DETAILS 
Venue is a based in Digbeth, Birmingham.
If you purchase more than one ticket please ensure you put the name of the second ticket holder and email to ensure we can send them the venue details and other event updates.
We look forward to seeing you! 
Don't forget due to covid we have limited tickets!
Please also arrive on time as this is a itinerary based event!