How To Academy presents... The Neuroscience of Meditation and Consciousness | Matthieu Ricard Meets Steven Laureys
About this event
Mixing conversation with practical exercises, join the geneticist turned Buddhist monk and the world-leading neurologist for an exploration of the scientific impact of meditation on our brains.
Meditation costs nothing and you can do it anytime and anywhere, and mindfulness is one of the easiest ways to improve your quality of life. Yet many people experience a barrier to offering some rest to their busy minds, and we don't always know how to get started or how to make the time for it. Do what you can: this is the basic philosophy of top neuroscientist Steven Laureys.
Laureys has been researching the power of the mind for over 20 years. For his research into the effects of meditation on the brain, he examined the brain of Buddhist monk Matthieu Ricard, and the results were remarkable. Ricard was able to control his brain activity through meditation, and results showed beneficial effects regarding his brain function.
In this livestream, In Conversation event, Dr Laureys and Dr Ricard will explore the life-changing benefits of meditation on the mind and body as well as sharing their personal journeys and offering practical exercises and tips for your own practice.
You don't need to be an expert to experience the life-changing effects of meditation: this highly accessible, scientifically questioning guide will show you how.
Steven Laureys MD PhD is an award-winning neurologist and neuroscientist recognised worldwide as a leading clinician and researcher in the field of the neurology of consciousness. He is head of the GIGA Consciousness Research Unit and Brain Clinic of the University and University Hospital of Liège in Belgium and Professor at the CERVO Brain Centre in Laval University, Canada. Dr Laureys has received numerous international prizes, including prestigious scientific awards from the European Academy of Neurology, the European Academy of Sciences, the German Max Planck Society and the US Society of Cognitive Neuroscience. He is the former president of the Association for the Scientific Study of Consciousness and has published over 500 scientific articles on the workings of the human mind.
Born in France in 1946, son of philosopher Jean-François Revel and artist Yahne Le Toumelin, Matthieu Ricard is a Ph.D. in cell genetics turned Buddhist monk who has studied Buddhism in the Himalayas for the last 50 years. He is a humanitarian, an author, a photographer, and a speaker at various international events. His books include The Monk and the Philosopher; The Quantum and the Lotus; and Happiness: A Guide to Developing Life's Most Important Skill.
Belle Donati is a news anchor and arts presenter. She helped launch NBC-Euronews in 2018, anchoring the new channel's flagship breakfast show Good Morning Europe. Previously, Belle worked at France 24 English as an anchor, as well as Al Jazeera English, ITV and BBC Radio 4 as a Producer. As a Culture Correspondent for Reuters, she reported on stories ranging from David Bowie's death to refugee theatre projects on the Syria-Lebanon border.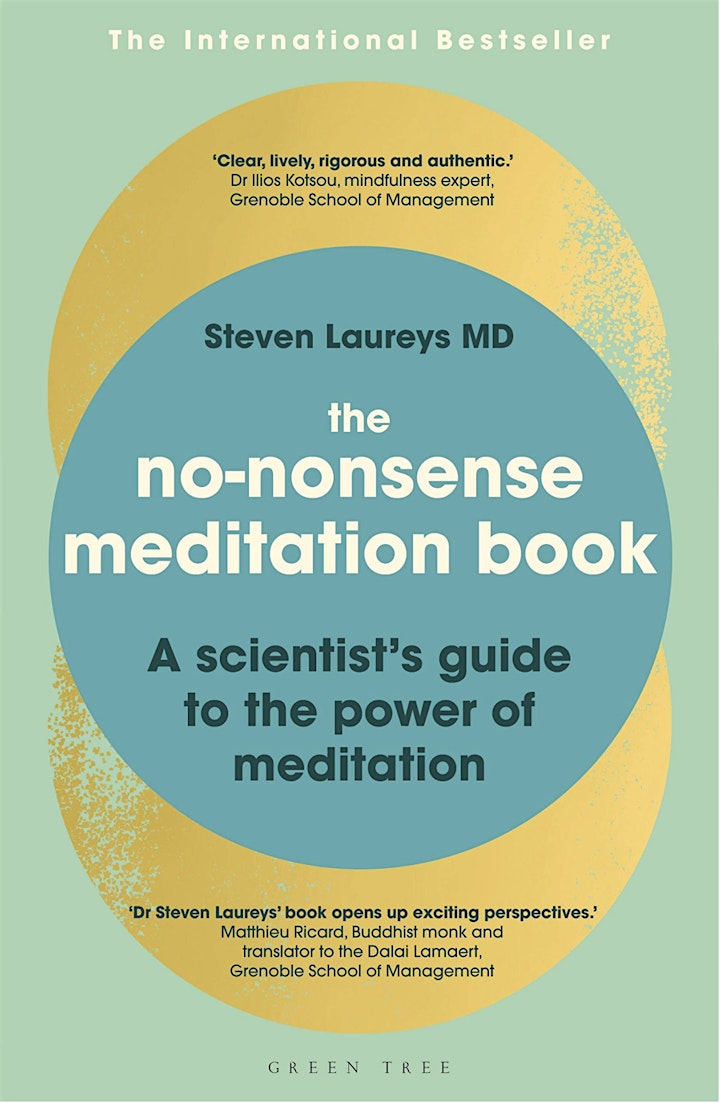 Organizer of The Neuroscience of Meditation and Consciousness
How To Academy is an organisation for people who think big. From Nobel laureates to Pulitzer Prize winners, we invite the world's most influential voices to London to share new ideas for changing ourselves, our communities, and the world. 
We host leading artists and thinkers in an unrivalled programme of public talks, debates and conferences – from Yuval Noah Harari to Natalie Portman, Emma Watson to Eric Schmidt.
We help businesses discover transformative new strategies, anticipate the future, and inspire their staff with keynotes and workshops by internationally-acclaimed economists, psychologists, politicians, and thought leaders. 
We offer masterclasses live and online with experts in essential twenty-first century skills, like leadership, public-speaking, decision-making and resilience. And we make books, podcasts and films to share insight and innovation around the world.