Join us for a showcase of the latest addition to the award-winning modern horror series from Comma Press.
About this event
Something has fallen away... We have lost a part of ourselves, our history, what we once were. That something, when we encounter it again, look it straight in the eyes, disgusts us, makes us retch. This is the horror of the abject.
Saleem Haddad and Gaia Holmes, contributing authors of 'The New Abject', join us in conversation with Rob O'Connor, Lecturer in Creative Writing and Creative Industries at York St John University. We will discuss their stories and experiences writing horror short fiction inspired by the abject. Becca Parkinson (Comma Press) will share her experience in publishing and there'll also be an opportunity to put your questions to our panellists.
The New Abject brings together parallel theories of the abject resulting in visceral short stories of modern unease. As we become increasingly desensitised to the world around us, our ability to tolerate difference or 'other', atrophies. Like all good horror writing, these stories remind us that exposure to what unsettles us, even in small doses, is always better than pretending it doesn't exist.
Saleem Haddad is the author of the novel, Guapa (2016), which won the 2017 Polari Prize and was awarded a Stonewall Honour. His essays have appeared in Slate, The Daily Beast, LitHub, The Baffler and the LARB, among other places, and his short fiction in Palestine + 100 (Comma, 2019). Saleem lives between Lisbon and Beirut.
Gaia Holmes is a freelance writer and creative writing tutor who works with schools, universities, libraries and other community groups throughout the West Yorkshire region. She runs 'Igniting The Spark', a weekly writing workshop at Dean Clough, Halifax, and is the co-host of 'MUSE-LI', an online writing group. She has had three full length poetry collections published by Comma Press: Dr James Graham's Celestial Bed (2006) Lifting The Piano With One Hand(2013), Where The Road Runs Out (2018) and Tales from the Tachograph, a collaborative work with Winston Plowes (Calder Valley Poetry, 2017). Gaia is currently turning her attention towards writing short stories.
This event is presented as a collaboration between Comma Press, York St John University, York Centre for Writing and York Literature Festival.
Events Access & Inclusivity
At York St John University we are committed to making our events as welcoming and inclusive for as many people as possible.
If you are planning to attend one of our events and have specific requirements, please contact us by either e: events@yorksj.ac.uk or t: 01904 876654 and we will make every effort to accommodate you. If you would like to use closed captioning please contact us as soon as possible. We will try our best but cannot guarantee provision.
Privacy Policy
York St John University will use the data you submit in Eventbrite for the purposes of administering this event. York St John University utilises third party software for data storage, tracking and analysis activity but your details will not be used by any of these third parties in order to contact you. Any data you share with us will be used to help us improve your event experience and for event tracking and analysis activity within the University.
We will only send you important information and reminders related to the event you have booked, unless you tell us otherwise. During the booking process, if you opt in to receive emails about the latest events hosted and supported by York St John University, you consent to York St John University contacting you with relevant information.
If you no longer wish to hear from us you can opt out at any time by changing your contact preferences via the link in emails you receive from us or by contacting us directly via E: events@yorksj.ac.uk or T: 01904 876654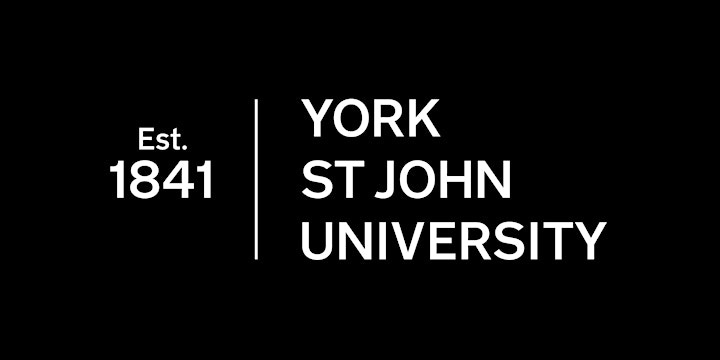 Organiser of The New Abject: Tales of Modern Unease
York St John University was founded in 1841, born out of a socially conscious, ethical conviction in sharing education as a route to a fairer world. As a leading education, training and research institution in the heart of the historic city of York we serve a global campus of staff and students who thrive on academic excellence, graduate employability and a strong sense of community.