Description
Workshop description:
Tim Crabtree is a "new economics" practitioner with 30 years experience in fields such as local food, renewable energy, affordable housing and workspace. The workshop will explore how we can find appropriate ways to develop and finance practical economic initiatives that work for all - here in Frome, and other places. The starting point is not grand plans, visions and theories - instead we will look at how we can draw on our existing knowledge, skills and connections to start from here and make the next achieveable steps.

Facilitator: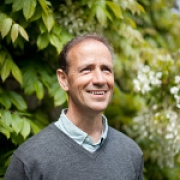 Tim Crabtree has been involved in "new economics" for 30 years, after studying economics at Oxford University and then working for the New Economics Foundation for 5 years. He is the co-founder of a number of a successful social enterprises including the Wessex Reinvestment Trust group and Dorset-based Local Food Links Ltd – where he was responsible for developing farmers' markets, food festivals, community gardening projects, a specialist workspace (the Centre for Local Food), a vocational training programme for young people and a school meals catering service, employing 25 people, which now supplies 35 schools with a turnover in excess of £1 million every year.
Tim now works part-time for Wessex Community Assets - which co-ordinates the UK's largest programme of community land trust housing, as well as supporting community share issues in areas such as renewable energy and local food. Tim also teaches on an economics Master's programme at Schumacher College and is undertaking a PhD, which entails action research into innovation in affordable housing.
Tim recently set up Dorset Community Energy, a community renewables enterprise, established in partnership with Dorset County Council. It has recently undertaken two successful share issues, raising £0.5 million to install PV solar panels on 10 schools and 4 community halls - they will save around £600,000 in electricity costs over the next 20 years, while share-holding members benefit from the feed-in tariff and tax incentives. Other voluntary posts include being a trustee of Bridport Area Development Trust, which recently completed a £2.6 million refurbishment of a community owned workspace.
Ticket Price & Requirements:
This event is free to anyone living in Somerset. Booking is essential. We will ask you to complete some paperwork and feedback forms.
This event is made possible thanks to funding from Somerset Skills and Learning and as such, is free to Somerset residents. We reserve 3 places on all of our short courses for people residing outside Somerset. These are available at a cost of £75 per person per training day - please email info@edventurefrome.org.
If you have any other questions please feel free to email info@edventurefrome.org or call us on 07548 014066 (9am-1pm Mon – Fri).
What to Bring:
Please bring a pen and paper, and a packed lunch
Feedback from past Edventure: Frome Short-Courses
"...it has totally changed the way I am looking at my business. Thank you so very much for organizing this - I can't tell you the impact it has had". Victoria
"...it was run brilliantly and really well attended. As always there was a great mix of people of all ages, backgrounds and reasons for being there. The courses are always well-run, really interesting and accessible. I'm always amazed by the quality and experience of the teachers. I'm doing three courses at the moment - all brilliant". Anna
"Loved it...gave me so much clarity on how to be more strategic! " Milda
"A truly supportive, inspiring & creative environment..!" Frances