Description
What can exploring the city tell us about where Leeds is going?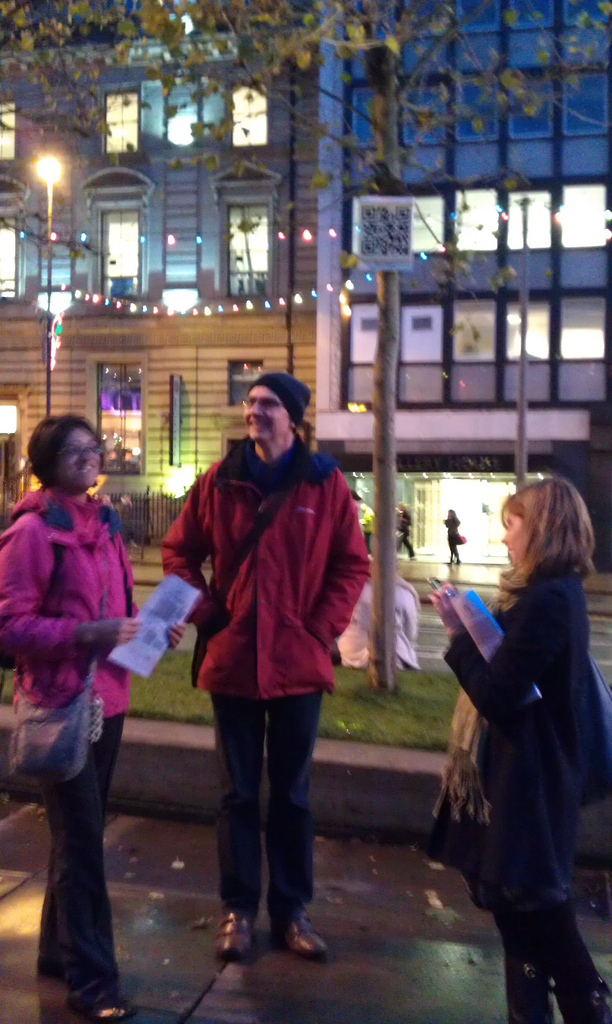 Walkshop participants will spend the first hour in small groups on the streets of Leeds collecting photographic evidence and found objects that represent the city's past, present and future.
Meeting back at Wharf Chambers, we will discuss the material and use it to try and draw a trajectory for where Leeds, and the North as a whole, is heading. Are we going where we want to go, and what interventions could be made to change the direction of travel?
Led by Leeds-based designer and writer Matt Edgar, The New Idea of Leeds walkshop is a chance to try out the walkshop research technique and take a different look at the city in which we work, live and play.
The walkshop's process and findings will be documented in a short essay by Matt, and the whole group will be credited.
Wharf Chambers is located on the ground floor of a Victorian former pork pie factory at 23-25 Wharf Street, LS2 7EQ. It's on the edge of The Calls near the back of the Corn Exchange.
Organiser of The New Idea of Leeds walkshop
Hannah Directory is a yearly print publication, website and launch week of events celebrating the great stuff that people are doing in places in England's north, and asking how even more of it can happen.
It is named after and inspired by suffragette and rebel Hannah Mitchell.
Hannah Directory finds great stuff happening in music, business, the arts, new kinds of social organisation, scientific discovery and anything else.
The first edition was in 2013, and so far well over 100 people and organisations have taken part, in Manchester, Newcastle, Leeds, Durham, York, Hull, Otley, Huddersfield, Hebden Bridge, Halifax, Ossett, Dewsbury, Berlin, Krakow, Asheville (North Carolina), Kemionsaari (Finland), Wakefield, St. Helens, Brierfield, Salford, Stockport, Preston, Barrow, Liverpool, Alnmouth, Leigh, Penrith and Sheffield.