Description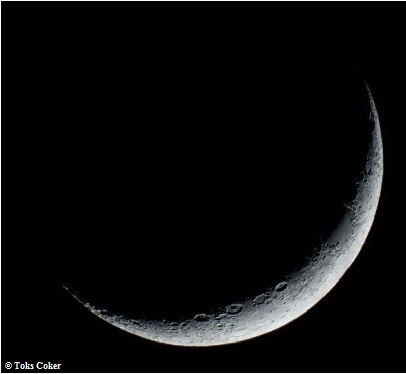 Happy New Moon in Aries Healing Circle
This is a Moon Alchemy Gathering
It is from 7pm-10pm on Monday 16 April 2018
You Can Book Your Ticket And Tune In via Skype, If You Are Not Local
Toks will be channelling these Energies through and with her CRYSTAL SINGING BOWLS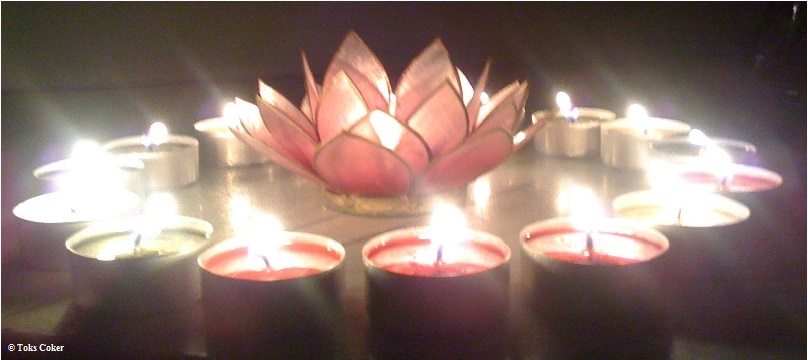 Please bring the following with you:
1. Your PRINTED ticket.
2. A notebook or journal to take notes.
3. OFFERING of food and/or drink, to share (Please, no pork, ham or pepperoni etc. Thank you).
Element: Fire
Symbol: Ram
ARIES QUOTE:
"…as God is my witness, I'll NEVER be hungry again!" Scarlett O'Hara (Gone with the Wind)
This New Moon Alchemy Gathering is:
1. A time to honour the beginning of new things in your life.
2. A time to start again.
3. A time to refresh and look at your life in a new way.
4. A time of new beginnings.
In this Healing Circle, you will receive Empowerment through a LIVE Channeled meditation so that you can reclaim your Power whilst planting new seeds in your life, breaking through and going to the next level.
We will be working with these Aries New Moon Energies:
1. Helping you to fight your battle and win.
2. Being courageously determined, fired and precise in your daily activities.

3. Becoming Energised and Strong.

4. Calling forth the energy of strength, will power and empowerment.

5. Activate your Fighting Spirit and your Stand Alone Spirit, knowing you are protected and ready to live your life.

6. Successfully moving through the chaos in your life.

7. Start again. Refresh your energy and call forth a new beginning.

8. Call in the energy of passion, focus and vision to help refine your goals.

9. Assertion and Decisiveness to 'get up and go!', after having fallen.
We will be asking....
1. What do you do to survive?
2. How do you come through chaos in your life?

3. What do you want to paint on the canvas of your life?

Toks has been holding Moon Alchemy Gatherings for 20 years now. Toks Channels Invocation Blessings that Inspire and Encourage One's Own Personal Spiritual Journey. They are Channelled in such a way that it is as if she is talking directly to you and only you.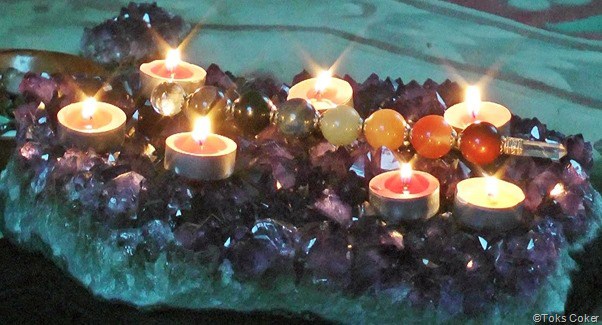 ARIES QUOTE:
"Frankly, my dear, I don't give a damn." Scarlett O'Hara (Gone with the Wind)

The Moon Meditation is Guided and Channeled by Toks - Live and in the Moment. Here is some of the Magic that it entails:
1. It is a Journey to your Sacred Space of Light or Sacred Cave of Light.
2. It is a Journey into your Deeper Self, your True Self, your Real Pure Note, your Spiritual Resonance.
3. It is a Healing Meditation on a Multi-Dimensional Level.
4. It is about Starting Afresh, Planting a New Seed and Connecting to your Higher Self.
5. It is a Self-Healing and Self-Discovery Meditation.
6. It Empowers you with the Knowledge and fact that Once you can Attend to Yourself, you can Attend to Others with Ease.
7. It is about Renewing Yourself, Rebirthing New Ideas and Activating the Creative Life Force in Yourself and Around You. It is a very Rejuvenating Meditation.
Moon Alchemy Gatherings are for you if you are struggling with any of the following, in any area of your life:

1. You feel disempowered and/or out of rhythm with yourself.
2. You feel stuck and/or lack the energy to move forward in a particular area of your life.
3. You are unclear about an area of your life; you don't know what to do.
4. You are unsure about any number of things in your life and are looking for answers and a point of action. This could include such things as:
a. Is now the right time to start a family?
b. Is marriage right for me now?
c. Shall I change my job or career? Shall I do so now?
d. Is now the right time to start a business/expand it?
e. How do I go about calling in the right romantic relationship for me now, so that it is more than just a repeat of the past?
f. How do I heal old family wounds and get closer to my family?
g. How do I let go and move on from certain people/places/habits that no longer serve me?
h. Am I on the right path (in life, in love, in business etc.)?
HEALING REQUEST: If you need energy or support for an intention or for your life, please drop me a private email (tokscoker@handsoflight.co.uk) with your name, age, the area where you live and the subject. We will place a candle in the circle for every person or intention. If you are asking on behalf of a friend, relative or animal please ask their permission first. The act of asking already activates the healing.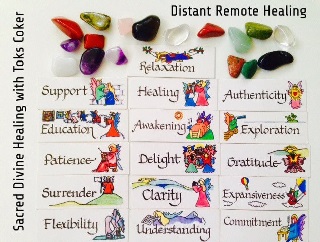 Alternatively, please feel free to go to my Hands of Light Healing Facebook Fan Page https://www.facebook.com/handsoflighthealing/. 3 Days before each Moon, a Pinned Image will be put up advertising said Moon. Feel free to put your healing request as a comment on this picture.
Toks sends healing for 3 nights, from the day of each Moon, which you will receive when you are sleeping or when you sit quietly for 15 minutes and call it in.
ARIES QUOTE:
"To forgive is to set a prisoner free and discover that the prisoner was you." Lewis B Smedes

What to expect during the Gathering....

1. We will be balancing the Life Force of Your Chakras.
2. We will be writing your New Moon Wishes; for this Moon and beyond.
3. There will be an Extensive Guided Meditation.
4. We will be working with crystals to clean, uplift and guide your Energy - a very healing experience.
5. We will be drawing cards towards the end of the workshop in order to crystalise what you have intended and what you have received.
6. We will be creating our own individual Crystal Portal Matrix. Here is One made at a previous Moon: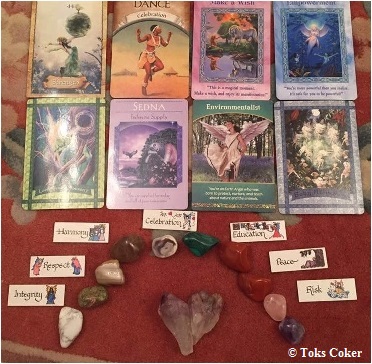 All of this will be done, and quite possibly more, all within a Safe Healing Circle with Guided Interpretation and lots of Laughter!

MAY THE FORCE BE WITH YOU

TESTIMONIALS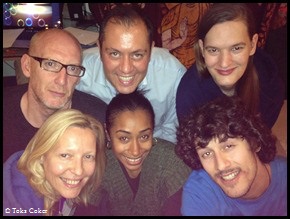 "The vortex was incredibly powerful and intense, it allowed me to open to the maximum, as it was safe, and let my wildest dreams surface and manifest energetically. I can feel my new life. I am it. And I look forward to all the hard evidence. I'll be back. Lots of love." Evgenia Markova
"Toks' powerful, assertive and positive sessions are an uplifting experience." James Roccelli

"A delicately intense and powerful workshop. Silently evocative of my Truth, affirmative of me, of who I am and where I am now on my journey. A Heart of Gratitude, my spirit soaring, my life living its dreams. Thank you." Yanni Konstantinopulos
"Very powerful meditation. Really liked the work with the crystals. This was about rebalancing misunderstanding for me." Carmelo

Food Options: Vegetarian, snacks, nibbles etc.
Free Moon Channelling: http://blog.tokscoker.com/
Nearer the date of the Moon Alchemy Gathering, or on the day itself, you can check the Energy of the Time - of that particular Now, by reading Toks' Free Moon Channelling. This can be found on her Spiritual Blog. It can be quite extensive, informative and includes exercises for you to do so that you can gain greater clarity with your processing of the Energy of Now. This is a powerful transformational tool that changes with each Moon Cycle.
2018 Moon Dates: http://ow.ly/Ahtv30ifzqI
Web: www.tokscoker.com
If you have any queries, feel free to call Yanni on 07961044895.