How To Academy presents... The New Neuroscience of Mental Illness and the Origins of Human Emotion | Karl Deisseroth With David Malone
About this event
Mental illness is one of the greatest causes of human suffering, but the reasons we bear this burden, and the nature of these diseases, have remained mysterious: until now.
In this ground-breaking tour of the human mind, a world-renowned psychiatrist and neuroscientist explores the origins of human emotion through human stories.
Hotly tipped to win the Nobel Prize, Karl Deisseroth is an emergency psychiatry physician whose breakthrough neuroscientific discoveries have been heralded as "one of the most important advances… in decades" (New Yorker) – including his pioneering work in optogenetics, which allows us to turn specific brain cells on and off with light.
In this livestream event, he will link insights from this technology with deeply moving stories of his patients and to our shared evolutionary history, telling a larger story about the origins of human emotion.
A young woman with an eating disorder reveals how the mind can rebel against the brain's most primitive drives of hunger and thirst; an older man, smothered into silence by dementia, shows how humans evolved to feel joy and its absence; and a lonely Uyghur woman far from her homeland teaches both the importance - and challenges - of deep social bonds.
Addressing some of the most timeless questions about the human condition while illuminating the roots of misunderstood disorders such as depression, psychosis, schizophrenia and sociopathy, he will transform the way we understand the brain, and our selves.
Praise for Karl Deisseroth's Connections:
''I find myself at a loss for how to describe this remarkable work. Just as Karl has, through his laboratory, reimagined, and literally redefined how we view the human brain, he has reimagined and redefined what literary non-fiction can be, with great elegance. For all of us who write about science for the public, this will be a tough act to follow. It's poetic, mind-stretching, and through it all, deeply human'' - Daniel Levitin
''There are some books that you read and forget. There are others that you read and think about occasionally. Then there are rare gems like Connections that you read, read again and find that the way you think has been irreversibly changed. Incredibly powerful'' - Sue Black, author of All That Remains
''Karl Deisseroth is a master storyteller. Armed with an abundance of compassion and curiosity, he takes us on a spellbinding tour of the mysteries of the human mind through a series of fascinating case studies. His graceful prose weaves a tapestry of complex ideas into memorable stories, each illuminated by cutting-edge science. A delight from the opening paragraph to the stunning conclusion, this book is an invitation to reverence for the complexity of the human brain and its relationship to the mind: a ticket to a state of wonder at the essence of our selves'' - Kathryn Mannix, author of With the End in Mind
''I've known Karl as a colleague, a scientist whose discoveries in the lab have been breathtaking and revolutionary. Maybe I shouldn't be surprised to discover he's also a stunning writer, his words guiding us to a profound understanding of the nature of human emotions, seamlessly invoking Ovid and optogenetics, Borges and basal ganglia as he takes on this journey. Projections is a tour de force'' - Abraham Verghese, author of Cutting for Stone
Karl Deisseroth is the D.H. Chen Professor of Bioengineering and of Psychiatry and Behavioural Sciences at Stanford University. He is known for creating and developing optogenetics and hydrogel-tissue chemistry - advanced technologies for studying the function of the brain intact, allowing complex emotions to be studied at the level of individual cells. A member of the National Academy of Medicine, the National Academy of Sciences, and the National Academy of Engineering, Deisseroth has received numerous prizes for his discoveries, including the Kyoto Prize, the Breakthrough Prize, and most recently the 2020 Heineken Prize in Medicine.
David Malone is a filmmaker and TV presenter whose documentaries include Testing God, Soul Searching (both Channel 4), Dangerous Knowledge and The Secret Life of Waves (both BBC). He is the author of The Debt Generation.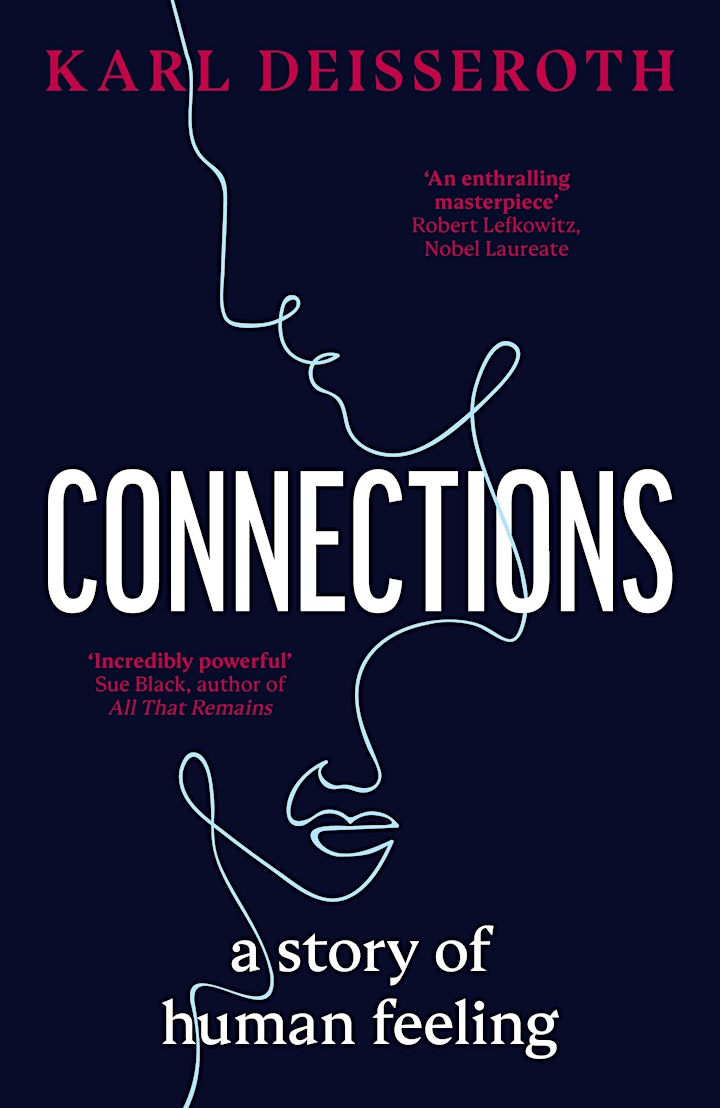 Organizer of The New Neuroscience of Mental Illness and the Origins of Human Emotion
How To Academy is an organisation for people who think big. From Nobel laureates to Pulitzer Prize winners, we invite the world's most influential voices to London to share new ideas for changing ourselves, our communities, and the world. 
We host leading artists and thinkers in an unrivalled programme of public talks, debates and conferences – from Yuval Noah Harari to Natalie Portman, Emma Watson to Eric Schmidt.
We help businesses discover transformative new strategies, anticipate the future, and inspire their staff with keynotes and workshops by internationally-acclaimed economists, psychologists, politicians, and thought leaders. 
We offer masterclasses live and online with experts in essential twenty-first century skills, like leadership, public-speaking, decision-making and resilience. And we make books, podcasts and films to share insight and innovation around the world.