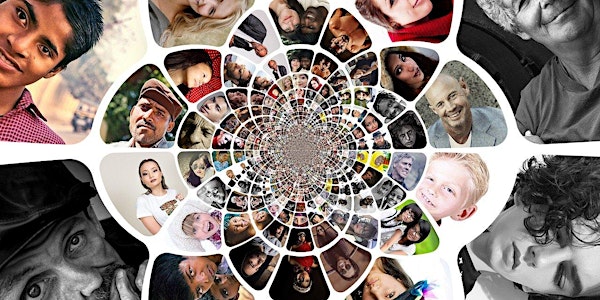 The New Silk Road: China-Pakistan Economic Corridor's Impact on Karakoram
Sales Have Ended
Registrations are closed
Registration for this event has now closed. Please email the Research and Postgraduate Office at rpo@londonmet.ac.uk and we will do our best to accommodate you.
Part of a series of seminars from the Global Diversities and Inequalities Research Centre,London Met researchers and external collaborators.
About this event
The New Silk Road: China-Pakistan Economic Corridor's Impact on Karakoram communities
By Professor Hermann Kreutzmann
In a time when dependencies and shortcomings in a globalised economy are more prominently questioned than promoting its advantages, it is important for us to reconsider the meaning of spatial opening-up of territories and infrastructure development to change accessibility.
The expansion of road systems and motor transport coincides with the climax of colonial penetration and imperial dominance in the 20th century. Imperial powers and their contractors attempted to link hinterlands with port cities and targeted access to even the remotest corners of the world at the edge of the ecumene. This process has continued until today and has led to massive investments in infrastructure. A web of roads and railways are witness of its culmination and continued pre-eminence.
The reinvention in the New Silk Road Initiative of the last decade symbolises its latest climax. Pakistan plays a very prominent role as the China-Pakistan Economic Corridor links China to one of the largest neighbouring markets.
In addition both countries have a common history of road development. The general perception of such endeavours focuses on links between national economies and governmental interests. Events and transformations along roads are often neglected or sidelined.
In my talk I would like to reconsider the nexus of political control and infrastructure development from the perspective of Karakoram communities.
Speakers:
Professor Emeritus Dr. Hermann Kreutzmann is a human geographer with a research focus on development issues among minority groups in the high mountain regions of South and Central Asia. He held the Chair in Human Geography at the Freie Universität Berlin until March 2020.
Previously, he was also the Chair of Geography: Cultural Geography and Development Studies at the Friedrich-Alexander-University Erlangen-Nurenberg. Moreover, Prof. Kreutzmann has extensively participated in several scientific committees and research projects.
He has authored numerous publications, among which are the books: Hunza matters: Bordering and ordering between ancient and new Silk Roads (Harrassowitz 2020); Wakhan Quadrangle-Exploration and espionage during and after the Great Game (Harrassowitz 2017); Pamirian Crossroads: Kirghiz and Wakhi of High Asia (Harrassowitz 2015)
Chair:
Professor Louise Ryan, director of the Global Diversities and Inequalities Research Centre, London Metropolitan University.
This event will be held online via BlackBoard Collaborate. You will receive a joining information closer to the date.
The Global Diversities and Inequalities Research Centre is a home for interdisciplinary and multidisciplinary scholarship that explores migration, diasporas, nations, regions and localities through the lenses of diversity and inequality.
Please contact the Research and Postgraduate Office if you have any questions about this or any of our other events - rpo@londonmet.ac.uk.
To receive notifications of future events, please follow the Research and Postgraduate Office on Eventbrite.
For internal use only XX055 XX050 XX051 XX058