Event Information
Refund Policy
Contact the organiser to request a refund.
Eventbrite's fee is nonrefundable.
The Next 10 Years is a durational audio experience beginning in October 2021 and ending in October 2030
About this Event
Every year, from the 6-10th October, the Earth in its orbit crosses the orbital path of Comet 21P/Giacobini-Zinner. When this happens, debris from the comet falls to earth as a meteor shower, known as the Draconids.
If you look up to the sky on a clear, dark night between these dates, and find the head of the Draco Constellation, a great dragon winding its way across the firmament, you might see the meteors.
...
Beginning in October 2021 and ending in October 2030, The Next 10 Years is an audio story told in 10 chapters spanning 10 years, each new chapter coinciding with the advent of the annual Draconid Meteor Shower.
...
Choose a ticket for any of the dates shown - 6th, 7th, 8th, 9th or 10th October 2021.
You only need to book one ticket on one of the dates.
On the 5th October 2021, then each subsequent year, you'll be sent a 10 minute audio file, a gift in the form of a bespoke postcard, and a series of instructions and provocations.
...
On a clear night, you'll find a place where you can sit back and gaze up at the stars - it might be a deckchair in your garden, you might want to take a blanket into a field, or just lay back in a local park. You'll put your earphones in, press play, and that year's chapter will begin...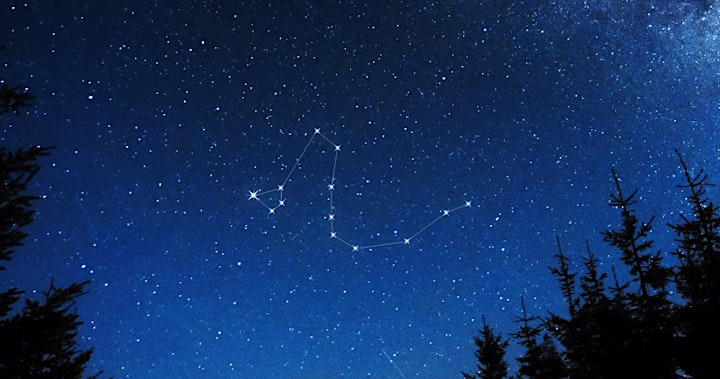 What your ticket pays for
This year I've been offered a deferred place on the MFA Theatre Directing at Birkbeck, University of London, for enrolment in September 2021.
It's very rare that they offer guaranteed deferred entry for the following year, provided the funds are in place, but the course leader was impressed by my application and sympathetic towards my financial circumstances.
It's a very prestigious but very expensive course - fees alone are around £16,000 over two years, and with living costs this will total around £40,000.
It's been my dream to study on this course, and will be a major step in my career as a theatre director, but affording it is a big hurdle - I don't come from family money, and the postgraduate loan caps out at £11,200, so between now and September 2021, I need to earn and fundraise the rest - around £28,800.
The Next 10 Years is one of the ways I will be raising money for my studies - all proceeds from tickets, after Eventbrite costs and VAT, will go towards helping me to fund my Masters course.
In buying a ticket, you're not just guaranteeing yourself a unique and exciting theatrical experience for the next decade, you're helping me to achieve my career ambitions, and for that I'm eternally grateful to you.
...
At the same time, I don't want money to be a barrier for anyone who wants to experience The Next 10 Years, so I've added a Pay What You Can option at checkout. The only difference is, I'll send you an e-postcard each year, rather than a physical one.
If you'd like to give more than £20, you're more than welcome to and have my heartfelt thanks for helping me get that bit closer to my funding goal.
...
About me
I'm a working class theatre director from Worksop, in North Nottinghamshire.
I was the first member of my family to go to university, gaining a BA (Hons) English Literature & Theatre Studies from Lancaster University in 2015. I began writing and directing during my degree, staging productions including Stephen Berkoff's Decadence, R.C Sherriff's Journey's End, and original pieces like Beatrix Potter's Peter Rabbit & Other Tales, which I adapted and toured to the Edinburgh Fringe 2015 with the Lancaster Offshoots.
Since graduating, I've worked in a variety of office roles from producing and programming to marketing and communications, audience development and project management. I've also worked in front of house and hospitality roles. I've worked for a variety of companies and organisations including Lancaster Arts, The Dukes, Forced Entertainment, Site Gallery, and Sheffield Doc/Fest.
I've done all this whilst developing a creative practice as a theatre maker and director.
I created my first show, Orwell's Voice, in 2017, performing it at BasicSpace Festival, in a derelict Victorian house in Peckham. The show mixed live performance and recorded audio to explore issues of identity, language, class and politics – themes that have largely defined a lot of my subsequent work – through the lens of Orwell's life from 1936-38.
In other projects I've buried an electric guitar in coal, cooked a pot of stew with an audience while discussing the merits of anarcho-socialism in the UK, and right now, I'm bringing together two writers with members of the community in the 8 towns, villages and suburbs located on the train route that runs from Lincoln to Sheffield, to create a series of audio monologues titled The Places In Between: LCN > SHF, exploring themes of culture, community, space and heritage.
I've been supported previously by Third Angel, Sheffield Theatres, Z-Arts, Word of Warning & hÅb, Pilot Nights, Warwick Arts Centre, LCB Depot Leicester and Camden People's Theatre.
Through 2020-21 I'm a supported associate artist of New Perspectives in Nottingham.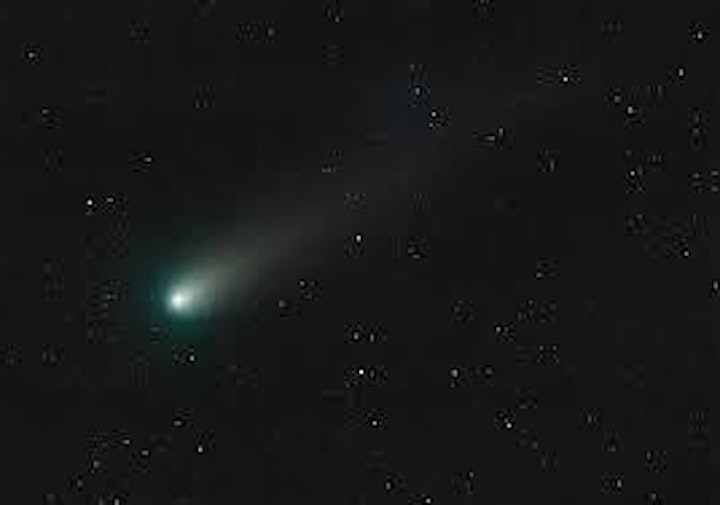 This is a show I devised from my love of stargazing, and I can't wait to share it with you.
This will be quite a journey - who knows how much you and I will change between now and October 2030, and all the things that will happen to us. Who knows how much the world will change.
Thank you for purchasing a ticket.
I look forward to telling you a story over the next decade.
Date and Time
Location
Refund Policy
Contact the organiser to request a refund.
Eventbrite's fee is nonrefundable.