Join industry leaders in discussing changes to the National Planning Policy Framework (NPPF) and how they affect our professional practice.
About this event
Off the back of our hugely successful #LICPD day in Oxford in February, we are now bringing this fantastic day of content to a new audience. Get an in-depth view of the revised NPPF and what the revisions mean for landscape practitioners—and after the event, join us for free at our annual Jellicoe Lecture!
Featuring dozens of top speakers, including
Steve Quartermain CBE, Chief Planner for England at MHCLG
Grant Butterworth, Head of Planning at Leicester City Council
Dr Jenny Thomas, Head of Built Environment at MHCLG
Paul Brown QC, Joint Head of Chambers at Landmark Chambers
Jane Houghton, Natural England
Learning outcomes
• Get to grips with the new NPPF, its challenges and nuances, and how law and policy interact to affect landscape-led planning - as well as the broader government agenda on design and landscape
• Understand the opportunities NPPF presents to designers and specifiers: get involved early in the development process, negotiate improved landscape design for urban projects, and deliver the best possible project outcomes
• Unlock the true potential of design: accommodate long-term maintenance management, reconcile the competing demands of development and conservation, and help create truly sustainable communities
• Leverage green and blue infrastructure to reduce development footprint and create quality landscapes for new places, as well as exploring creative retrofit solutions for complex underground challenges
• Participate in and advise local planning groups and help local councils secure significant community benefits through the planning system
• Develop new thinking and techniques to conserve and enhance landscape quality through planning and management
• Demonstrate the value of design to crucial policy areas including natural play, active travel and social spaces
• Build a thorough knowledge of relevant national policy case law
Register for Live stream
Unable to join us in person? No problem. We'll be live streaming key sessions on the day. You can register your interest for this by clicking "tickets" at the checkout.
The Morning sessions will be free and the afternoon sessions will be paid. Joining instructions for the paid sessions will be supplied.
About LI CPD
Continuing professional development, or CPD, is a crucial aspect of professional body membership.
The LI asks all our corporate members to complete a minimum of 25 hours' CPD activity per year. This is to help members uphold the highest standards of professional competence and knowledge.
LI CPD days are an excellent and affordable way for LI members and landscape-related professionals to develop their professional knowledge and expertise. The cost of attendance includes lunch, refreshments and networking opportunities.
Thank you to our Sponsors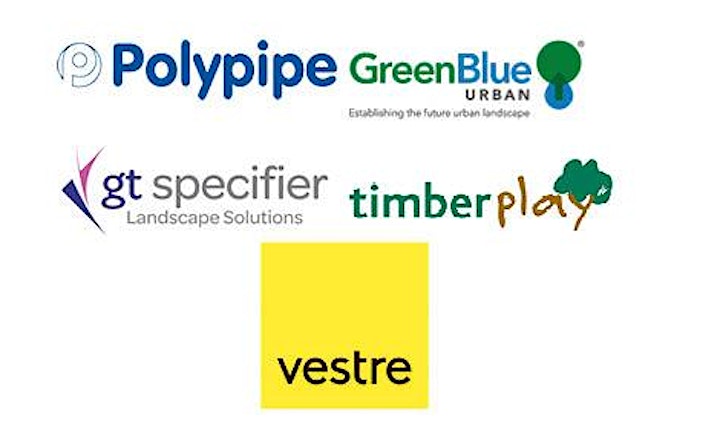 Organiser of The NPPF: Landscape Planning in Practice
The Landscape Institute (LI) is the chartered body for the landscape professions.
With over 5600 members and 500 Registered Practices, operating in over 40 countries, we provide a professional home for all landscape practitioners including landscape scientists, landscape planners, landscape architects, landscape managers and urban designers.
The LI's aim, through the work of its members is to protect, conserve and enhance the natural and built environment for the public benefit.