Renovate the past...build your future!
About this Event
Our Renovation Course is delivered by NSBRC Helpdesk Expert, David Hilton. David is an authority in sustainable building and energy efficiency, with extensive knowledge in building fabrics and heating systems.
As part of the course, David will also guide you through the NSBRC's own fantastic Renovation House where you can watch the theory come to life.
David has been involved at the NSBRC for many years and regularly presents our Eco Workshops and the NSBRC Guide to Heating Your Home.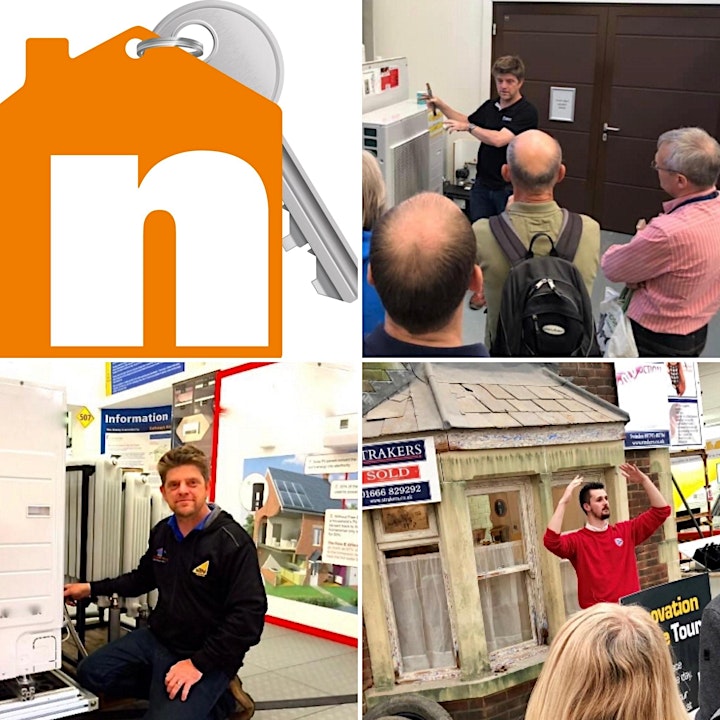 David is an authority in sustainable building and energy efficiency with extensive knowledge in building fabrics, heating systems, heat recovery ventilation, renewables and conventional heating systems. David has a Masters degree in Sustainable Architecture, is a fully qualified renewables, Gassafe installer, trainer and has 30 years experience in the industry. He has completed several of his own renovation projects and enjoys helping others do the same.
What will the course cover?
Building Regulations & Legislation
Planning (when is it needed) and Permitted Development Rights
Party Wall Act
Budgeting & VAT
Damp Proofing
Dealing with Dampness, Condensation & Mould in Properties
Symptoms & Causes
Repairing & Rectifying
Cracking, Subsidence & Structural Repairs
Characteristics of different building materials
Identifying causes of cracking and masonry failures and subsidence
replacing doors & windows
Building Systems & Fabrics
Insulation: thermal & acoustic
Building materials
Extensions, Loft & Basement Conversions
Services
Heating & Water
Energy Efficiency
Airtightness & Ventilation
Renovation Projects Course Dates
Next available dates:
Saturday 5th December (9:00 - 17:00)
Saturday 24th April (9:00 - 17:00)
Friday 2nd July (9:00 - 17:00)
Friday 10th September (9:00 - 17:00)
Advanced booking required.
For further information please call 0808 164 392.
Refund Policy - The Renovation Course
Cost of course per person: £165 gbp (VAT inclusive).
If you are unable to attend the course after booking, we can transfer your place to another course date if you notify us at least a week before the event (subject to availability). Please notify us as soon as possible.
Please note that we will issue a full refund if you notify us up to 7 days prior to the event start date, if you notify us after this time your payment will be non-refundable.