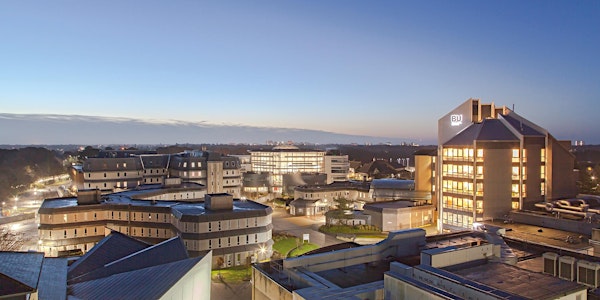 The NTF Regional Symposium - run by National Teaching Fellows for aspiring...
Location
Bournemouth University, Lansdowne Campus
BG11, Bournemouth House
19 Christchurch Road
Bournemouth
BH1 3LH
United Kingdom
Description
21st November 2018
09:00 - 13:30
Session aims
To introduce the National Teaching Fellow application scheme.
Each year, the Higher Education Academy (HEA - now part of Advance HE) recognises up to 55 members of staff from across the HE sector as National Teaching Fellows. The NTF scheme celebrates and recognises individuals who have made an outstanding impact on student outcomes and the teaching profession in higher education. Universities can submit applications for up to 3 members of staff each year – in 2018, Dr Susan Way became the first member of BU to be awarded NTF. She benefited from the encouragement and mentoring of the BU NTF team and says "I want to share my experience and help mentor others to achieve this award,​ ensuring BU and other Universities continue to be recognised for the high quality of teaching they deliver."
Delegates will be able to
Identify the opportunities afforded by a successful outcome
Describe excellence in their own teaching practice
Leave with a draft plan of how to progress their own NTF application
For BU staff, know how to progress their applications and how to access the support available


9.00 -9.30 Coffee and pastries
9.30 -10.00 Welcome and overview of the NTF scheme: Prof Stephen Tee NTF, Prof Debbie Holley NTF and Dr Sue Way NTF with guest Dr Kirsten Hardy (AUB and previous Chair, Association of National Teaching Fellows)

10.00 -11.15 Teaching, inspiration and excellence Dr Kirsten Hardy

11.15 -11.30 Short comfort break

11.30 -12.30 Preparing for your application: a practical session Kirsten, Sue and Debbie

12.30 - 13.30 Lunch and networking

13.30 Close
For further information on this event please contact cmartin@bournemouth.ac.uk
How to get to BU: Directions, parking & maps

Parking information: There is no parking available at Bournemouth House, for information on how to reach the University please visit our website. The nearest pay and display parking is located on Cotlands Road.

Accommodation: The University has preferential rates with a number of local hotels, please quote Bournemouth University when booking to access these rates. (Preferential rates are subject to availability and will be advised by the hotel at the time of booking)

Carlton Hotel
East Cliff Court Hotel
Oceana Hotels
The Green House Hotel
Ramada Encore
Please note that before placing an order, you will be asked to agree to Bournemouth University's terms and conditions (see below). Please read these terms carefully and make sure you understand them before ordering any Products.

Bournemouth University's Online Event Terms and Conditions

Photos may be taken at the event. If you do not want to appear in any photos, please notify a member of staff at the event. For further information on the use of photos and videos, please refer to our privacy policy