Event Information
Refund Policy
Contact the organiser to request a refund.
Eventbrite's fee is nonrefundable.
NOA NOA and Placeom are excited to offer you this new and special class where yoga and creativity come together.
About this Event
NOA NOA and Placeom are excited to offer you this new and special class where yoga and creativity come together. We are inviting you to delve into the beautiful ocean of your imagination where you allow your creative side to express itself to the fullest. Knowing your creative potential can be incredibly rewarding and therapeutic. Yoga has a capacity to open people creatively and this is exactly what we would like you to explore.
We have chosen to work with a water element which is soft yet powerful and serves as a symbol of fluidity, openness and unlimited possibilities.
Yoga : ​
11am-11:30am
Instructor: Anya
We will focus on four aspects that can make us feel more creative: Relaxation, Focus,
Imagination, and Flow. We will first start with the breathing technique to relax our minds and bodies. We will then bring our awareness into the focus directing all of our attention to the present moment. This will be followed by a meditation that is aimed to stimulate your ability to visualise and take you on a journey through your imagination. This will be continued by a dynamic and continuous yoga hatha flow, exploring the water element and focusing on fluid spine movements with eyes often closed, gaze directed inwards.
Please wear ​comfortable and sporty clothes​and bring a ​yoga mat.​If you don't have a mat it will also be ok to do it on the floor or a carpet.
The yoga class will then be followed by a painting session which is described below
Painting:
​11:30am-12:10pm ​Abstract Finger Painting - The Ocean
Instructor: Chie
The painting session takes approx 40 minutes. After the yoga session with Anya, you will feel inspired and open to express your feelings. This abstract painting is called "The Ocean", an artwork designed to unleash your creativity and let you to express your thoughts and emotions through the finger painting technique. This therapeutic session allows you to relax by touching, mixing and applying your original colours on paper or canvas.
In this session, your instructor Chie will encourage you to focus on the process of painting and simply enjoy the moment. Chie will guide you on how to use your Zen mind in order to achieve a state of flow and relaxation. See the details below
What will you need to prepare for the painting session?
◎​ ​Canvas​ or P​aper​(Recommended SIZE:​32x41cm
/ instructor will use SIZE: 32x41cm Canvas)
◎​ ​Paint(​recommend: 3 or 4 colors(or less!) Acrylics or Watercolor or Tempera
what we use for this painting– B​lue, Purple, Yellow, Silver But this is just a suggestion, feel free to use your favourite colours
◎​ ​Palette​(Paper Plate or Substitute(Paper dish, Plastic file folder, Cling wrap, etc...) ), ◎​ ​Water in a Cup or a Bucket​+​T​hings to wipe your hands with
Please be prepared BEFORE the class starts.
If you don't have the materials it should be easy to get them at them at any art supply store or order online.
Tips:​Acrylic paint is not washable when it's dry, therefore please be careful with it.
Also,​do cover the working area with a plastic sheet, foil or paper in order to prevent it from getting dirty.
Feel free to email us if you need any more details – ​paintnsiptokyo@gmail.com
After the class- ​After finishing your artwork, you can dry the surface with a hairdryer or just let it dry in your room. And we highly recommend framing the painting and hanging it on the wall. This painting is destined to make your room look gorgeous!
・If you are under ​6 years old,​please join the session with your mother or father, your family members. In our teaching experience, it is possible to start making great artwork from 3 years old! So, don't hesitate to join us!
Duration:​Approx. 1hour and 10 min : Yoga - 30 min Painting - 40 min
Price:​22.50 pounds (by Paypal)
Date:​Sunday 6th of December 11am UK time
Japan— 6th of December 8:00 PM
About Chie:​Chie is a Japanese artist and painting instructor at the Paint and Sip company, NOA NOA Resort And Painting Party. She started her art journey at the age of three. Chie began working worldwine soon after graduating from Tokai University with a BA in Fine Art. During her career she has been focusing mainly on painting and worked in Germany and England. She has extensive experience as a teacher and has worked as a painting tutor in the international schools of Japan and Germany. She founded NOANOA with a goal of making art accessible to the wider range of generations. She strives to convey the positive impact of investing time into making art and the importance of being creative.
NOANOA: https://www.instagram.com/resort_art/
About Anya:​​Anya is a yoga instructor and performance maker. From a young age, she was intrigued by a performance that uses the language of visual images as the main tool. After several years of working as a scenographer, Anya ventured into the world of dance, mime and physical theatre, taking a more performance making route. During her artistic journey, she has regularly practised yoga and meditation and has noticed extremely positive effects in her creative practice and general wellbeing because of it. This inspired her to go to India and study yoga in order to become a teacher. It was through realising the magical connection between art and mindfulness, alongside the desire to share creativity and yoga with like-minded artists, which led her to found Placeom.
Placeom: https://www.instagram.com/place_om/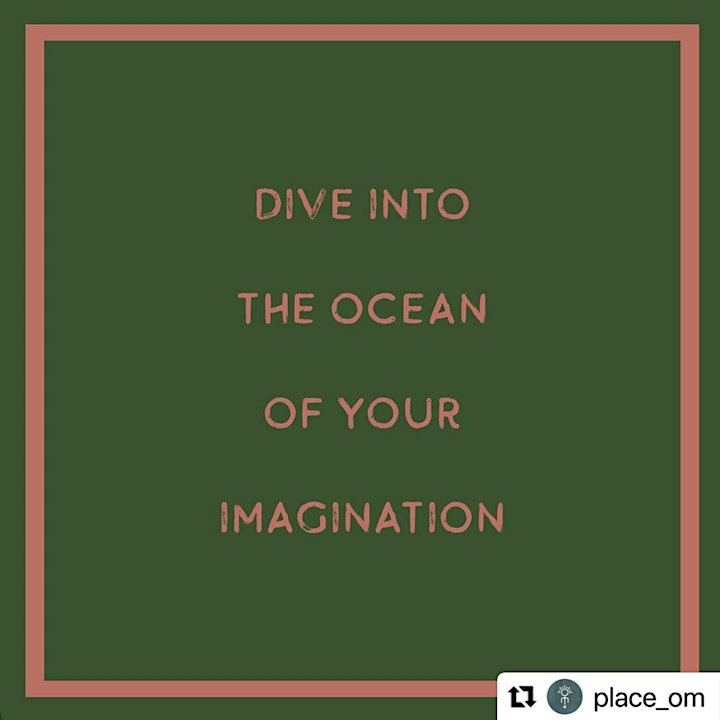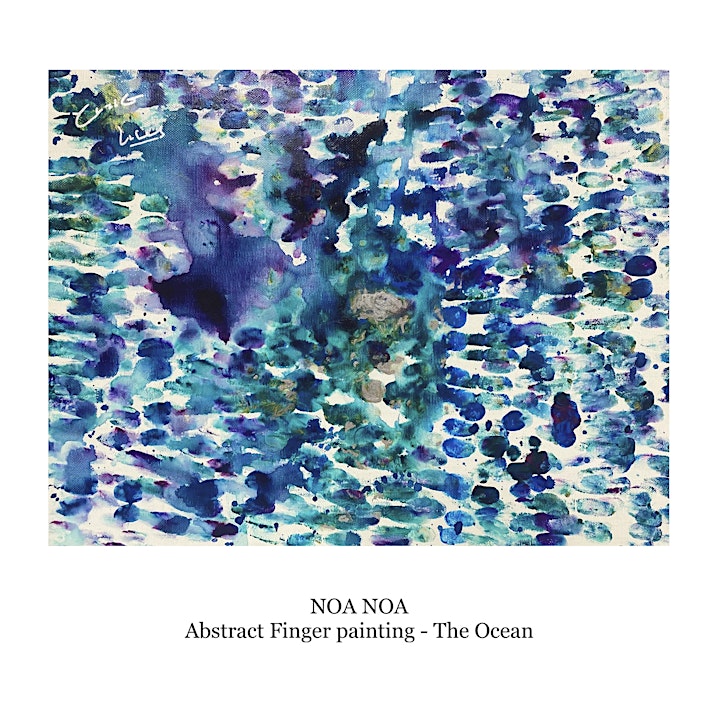 Date and Time
Location
Refund Policy
Contact the organiser to request a refund.
Eventbrite's fee is nonrefundable.