Description
When: Tuesday 11th December, 6-9 pm
Where: The Lobby at Avenue HQ, 17 Mann Island, L3 1BP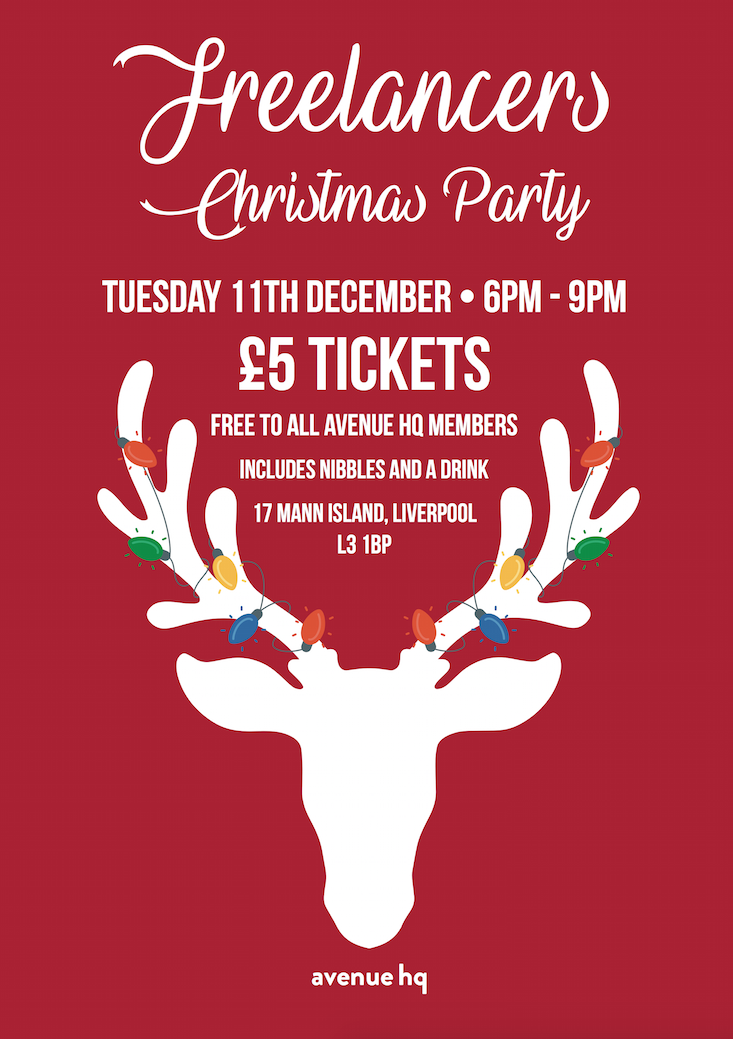 Here at Avenue HQ we recognise that not all freelancers get the opportunity of a Christmas party. When you're working alone, you might miss out on the usual staff Christmas party evening...
So, we've decided to put together a night of festivities for all freelancers, self-employed individuals and entrepreneurs of the city!
You can expect an evening of networking, food and drink and the chance to let your hair down!
And what better place than Avenue HQ? A hub of collaboration and community
We look forward to seeing you on the night, see you from 6pm!
About Avenue HQ
Avenue HQ is a destination for businesses of all sizes and sectors. We believe, through collaboration and support that individuals, businesses and cities can thrive. Our mission is to create inspiring shared spaces where our community can grow. Our environments are designed to provide an inspiring working home for our member businesses. We offer the best possible facilities, culture and support for any ambitious organisation. Combining this with the flexibility to suit your needs, and a genuine compassion for you and your business, we truly create a work-life without limits. Community is at our core so our mission doesn't end with our members and residents. We love to welcome others to the space, whether that be attending our events, utilising the various meeting facilities or by visiting one of our two hospitality venues.