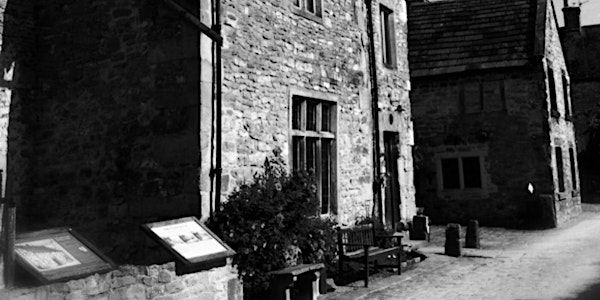 The Old House Ghost Hunt Bakewell Derbyshire with Haunting Nights
Location
Bakewell Old House Museum
Cunningham Place
Bakewell
DE45 1DD
United Kingdom
The Old House Bakewell Ghost Hunt with Haunting Nights
About this event
Haunting Nights are taking you back in time with a ghost hunt to The Old House in Bakewell Derbyshire
With a history dating back to the early 1500s an overnight ghost hunt at these old mill cottages is one certainly not to be missedNestled on the hillside overlooking the village of Bakewell is The Old House, reputed to be the oldest and most haunted building in the village of Bakewell, if not the whole of Derbyshire.
The oldest remaining building in Bakewell dates back to the early 1500s and has survived several wars, the plague (and we can now add covid to the list!)
The old house has always been a dwelling up until the 1950s.From the 1700s the old house was five separate cottages and was home to the local mill workers families when at this time is was deemed to be unfit for housing purposes.
The families that lived in these cottages have certainly left their mark with many births deaths and marriages taking place It is often said that hauntings take place where there has been much sadness or much happiness The Old House certainly has witnessed both of these The 5 mill workers cottages are now one building which makes up the location as we see it today, many rooms uneven floors and surviving original features it takes no imagination to picture the harsh conditions that these families had to endure, just to survive. The ghostly activity experienced at The old House has certainly got the Haunting Nights team excited to take you there, responsive taps, slamming doors, footsteps heard from empty rooms, hushed voices and the feeling of being watched.
In the day time footsteps are heard coming from empty rooms on the upper floor and children's laughter is resonates throughout
A ghost hunt at The Old House is all set to be a spooky experience and we can't wait to take you to Derbyshire for a ghost hunt at the oldest and most haunted building in Bakewell