THE OLD TOWN JAIL GHOST HUNT STIRLING with Haunting Nights
THE OLD TOWN JAIL GHOST HUNT STIRLING with Haunting Nights. The UK fastest Growing Ghost Hunting Adventure Company
About this event
Join Haunted Nights as we travel north this time for an experience into the unknown at one of Scotland's Unforgiving Victorian prisons The Old Town Jail Opened in 1847 to replace Stirling's Tolbooth Gaol – condemned as 'The Worst Jail in Britain'. an hours drive from Edinburgh in historic Stirling. This 18th Century prison is unique & rarely investigated by others and we invite you to join us for an evening ghost hunting to find the spirits of the Old Town Jail. Dates:Saturday 25th April & Saturday 12th September.
Life at the Jail would have been horrific, brutal and very isolating for the inmates who found themselves spending time inside This prison. Many would , as a form of punishment, have to spend hours working the "crank machine" (a repetitive task of lifting and dropping sand – for no purpose other than for punishment) and for other more "deserving" inmates, time spent in the "dark room"- solitary confinement in a tiny chamber with only a small light source some 40 feet above. By 1888, the County Jail became the Military Detention Barracks for the Scottish Regiment, until decommissioned by the War Office in 1935. During the mid-20th Century, the jail fell into disrepair until the 1990's when restoration work was carried out on this derelict site. In 1996 – 2012 and again in 2015 to the present day, the jail has served as a tourists visitor site Dark Shadows , children crying, sounds of bodies being dragged down corridors and poltergeist activity along with visitors being touched.
Throughout the night tea/coffee and light refreshments will be available . Haunting Nights looks forward to welcoming you to this fabulous location. Terms and Conditions apply. Event starts 9am until 3am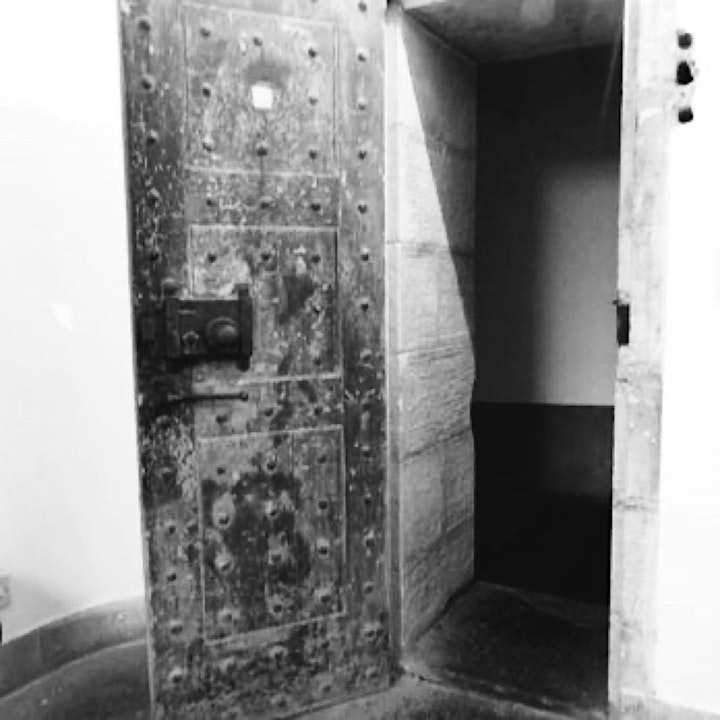 Organiser of THE OLD TOWN JAIL GHOST HUNT STIRLING with Haunting Nights
Haunting Nights Ghost Hunts are a team of experienced event facilitators, ghost hunting mediums and historians who have joined forces to bring you this brand-new concept resulting in the ultimate ghost hunting experience.
The Haunting Nights team have researched and investigated many alleged hauntings and are now ready to take you to the most active locations that we have experienced.
Haunting Nights aim is to bring you the best possible opportunity to experience the paranormal at some proven haunted locations across the country.
By keeping our overheads to a minimum we can reflect this in the price that you will pay for your haunted adventure.
Join the Team for a night to remember (or maybe one that you will want to forget!)
Your Haunting Nights Ghost Adventure Starts NOW!
Just head over to our events page and choose your first experience.
We also offer a range of ghost walks, which can be booked through our sister site Interactive Ghost Walks and psychic evenings that can be booked through Psychic Nights UK
No matter what type of haunting experience you are looking for, we have an event for you.
If you require any further information at all then please do not hesitate to contact us either by telephone on 07387 226 700, by email to team@hauntingnights.co.uk  or by completing a form on the site.
We look forward to meeting you soon.
The Haunting Nights Team