The Old Way - A 1-day Section from Nutbourne to Chichester Cathedral
Description
A 1-day Pilgrimage from Emsworth to Chichester Cathedral
Distance: 10 miles
This is a British Pilgrimage Trust event that follows a 1-day stage of the Old Way to Canterbury, and we make pilgrimages that encounter Britain in new (and very old) ways...
Make Pilgrimage through Saxon and Roman Sussex along the deep south coast, via:
Chichester Harbour Channels: Walk round the picturesque Nutbourne, Bosham and Fishbourne channels that feed into the West Chichester coastline.
Chidham: The birthplace of St Cuthman (the Wheelbarrow Saint).
Bosham: The oldest site of Christianity in Sussex, and one of Britain's only featured locations on Ptolemy's Geographica of 150AD.
Chichester: The iconic Cathedral and Bishops' Palace.
Bring your own beliefs.
This Pilgrimage will include:
- New ways of meeting old Churches (bring your own beliefs!)
- Foraging wild plants for pilgrim teas, medicines and snacks
- Group pilgrim songs on the path
- Occasional stretches of silence
- Rediscovering your place in the British pilgrimage tradition
- Natural beauty and the wild places between the roads
- Holy and Historic sites of all kinds

Travel
We will start at Nutbourne Train Station on Saturday morning at 9am. Train is the best way to travel to and from a pilgrimage, which starts and ends in different places, but driving is also an option if you return to the start point via train or taxi - there is parking available at the train station.
The pilgrimage will end at Chichester Cathedral by 6.30pm.
Your pilgrim guide
Guidance from Alice - Project Leader, Old Way. She will offer traditions to help your pilgrimage come to life - including stories, suggested pilgrim rituals, wild water drinking. She will lead you along a beautifully considered route with capable navigation. You will receive support when you need it, and space when you don't.
What to bring
A packed lunch; pair of trusty walking boots; waterproofs (if applicable); waterbottle; comfortable clothes and backpack.
Fundraising
All ticket fees fund the work of the British Pilgrimage Trust, a registered charity which seeks to open up Britain's pilgrimage tradition in newly inclusive and exciting ways.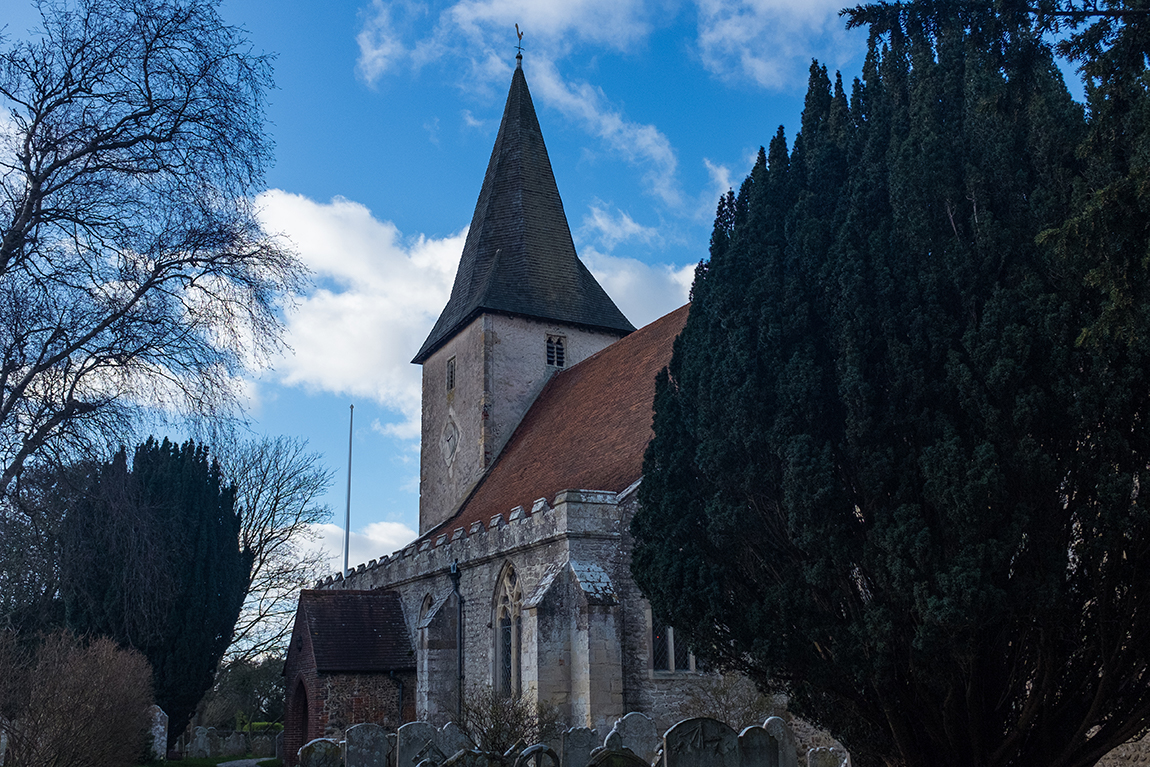 Holy Trinity, Bosham
FAQ's
Who can come?
Anyone over 18 (or under 18 with parental guidance, bearing in mind the walking distance).

Is this religious?
All and no-faiths are equally welcome. We operate a "Bring Your Own Beliefs" policy. We ask that all participating pilgrims tolerate one another, whatever their beliefs.

Are there fitness limitations?
If you struggle to walk all day, this pilgrimage may be unsuitable for you right now. There are always plenty of escape points en route. But we will walk slowly, and start early. Unfortunately this pilgrimage is not suited for mobility-impaired people or those requiring wheelchair access.
Can I bring my dog?
Sadly not - we can't accommodate dogs on our guided pilgrimages. However, if you have a registered assistance dog, they are welcome.
If you would like to make a donation in addition to a ticket, click here.
This pilgrimage is open to all. Bring your own beliefs.
We hope to see you on the path.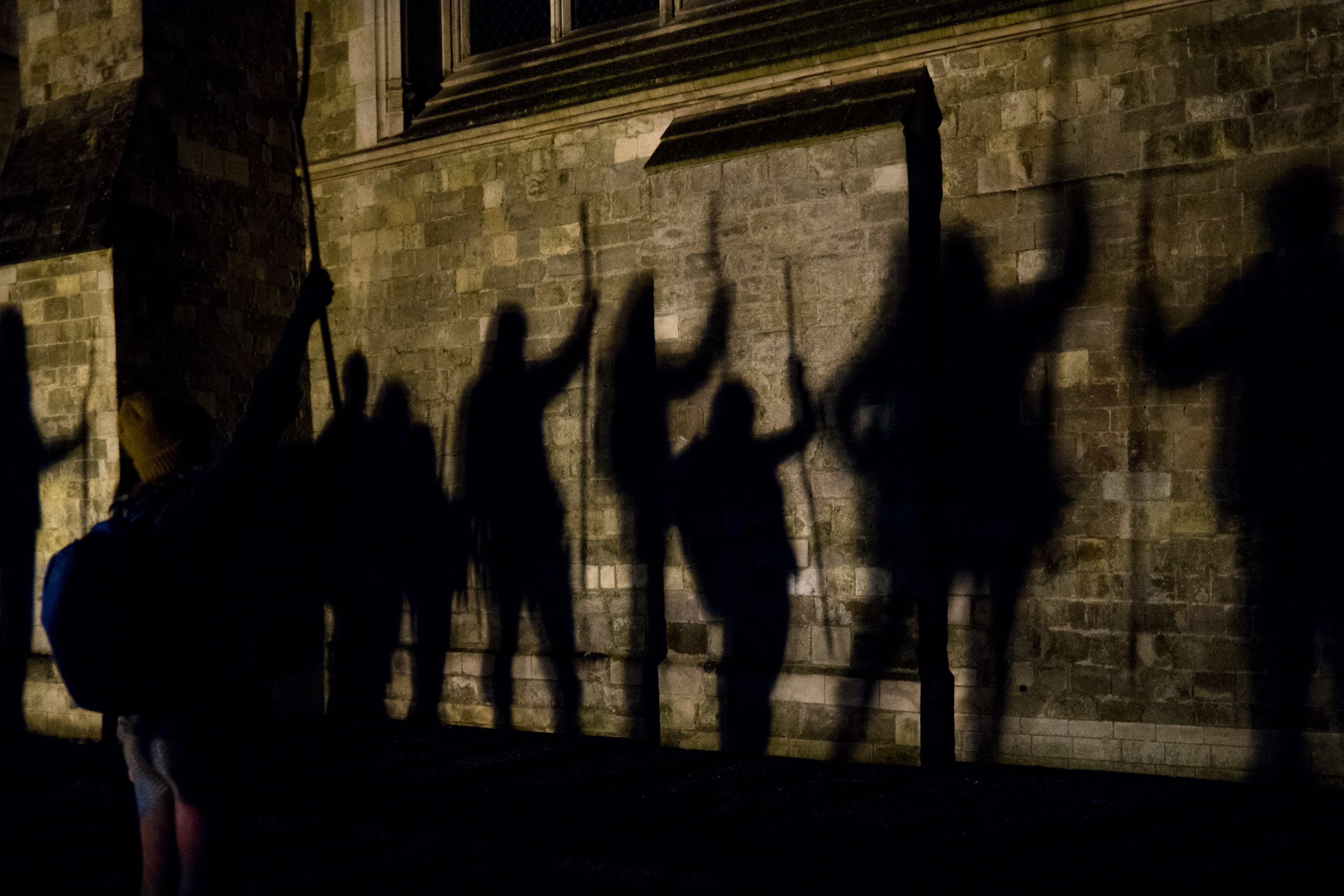 Chichester Cathedral East Wall