The Only Son | Films of 1936

Tuesday, August 13, 2019 at 8:30 PM (BST)
Event Details
The Only Son (1936)
by Yasujiro Ozu

87 mins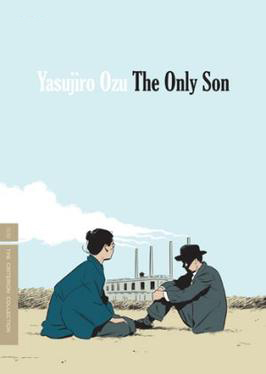 A title sets the tone: "Life's tragedy begins with the bonding between parent and child." This is a remarkable statement, outside the delusional reference point of a few American insistences: family as the basis for the successful send-off of the individual into society; independence; self-determination. It leaves no doubt that the tragic dimension of human life is something an individual can rarely, if ever, avoid or adjust. It also stresses the launching point of this tragedy: not birth (as in the case of the Judeo-Christian notion of Original Sin), but the parent-infant bond. This provides a psychological basis for what will inevitably beset the vast majority of human lives: parental disappointment in the child's outcome as an adult; the grown offspring's deep sense of guilt for having thus disappointed the parent.
This startlingly inflexible idea is illustrated in the film by a central example, although touching it, implicitly, are other human examples in a community of socioeconomic failure and canceled dreams. Ozu's passivity, which often leads to a wholly admirable acceptance of life-as-it-is by his characters, here at least seems to lead to a darker sense of futility. Only tears can temporarily relieve the stress of living in a world governed by this futility.
---
The film starts at 8.30 PM
_
Please do not eat in the cinema.
_
Please DO NOT book a seat if you are not sure of your availability. Seats are limited and each booking reduces the number of seats available to others. If you cannot attend, please cancel your reservation as soon as possible by going to "MY TICKETS" on the email from Eventbrite; this will release your seat to someone else.

If the film is SOLD OUT, there will be an automated waiting list, which will contact you if/when a seat becomes available.
_

Upon leaving the cinema, please make a donation towards our running costs and support your club. 
Thank you!
_
When & Where

Sands Films
82 Saint Marychurch Street
SE16 4HZ London
United Kingdom


Tuesday, August 13, 2019 at 8:30 PM (BST)
Add to my calendar
Organizer
Sands Films Studio is a film production facility servicing films and TV since 1975. The Studio is also home to The Rotherhithe Picture Research Library which is an educational charity providing a free visual reference library to designers and students. Since 2005 Sands Films Cinema Club has provided regular programmes of film screenings and live events with a non-commercial agenda of culture, education and politics. Most screenings are free and supported by donations, subscribers and shareholders. Visit Sands Films website to discover ways of getting involved with Sands Films.