Description
Think maths is important but not sure how you could promote it?
Do you want to help inspire school students but not sure where to start?
The Operational Research Society and University of South Wales are pleased to offer training in Pontypridd on Wednesday 25th October for anyone interested in running workshops to enthuse children in maths. This could be in a school, college or university. No prior experience is necessary - just enthusiasm to show young people how important maths and Operational Research is!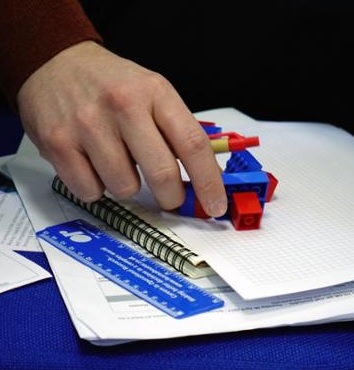 Who we are:
The

Operational Research Society

offer training to volunteers to deliver fun activities in school that show how maths can be used in the 'real world' - the

application of mathematical methods to tackle the real-life problems associated with decision-making in businesses and other enterprises that you are probably very familiar with!
This training session will include:
ORS Volunteers training - including a brief overview of ORS, training to run fun activities (lego, board games, or something else fun!) and of course the chance to network with others. We promise it will be lots of fun, and will equip you with the skills you need to run these workshops.
Who can attend?
Anyone! No prior experience necessary.
Directions
This event will be held on the Treforest campus:
University of South Wales
Treforest
Pontypridd
CF37 1DL