Description
Join us for an evening of orange hues, flavors, and conversation. This sit-down dinner will be held at a modern home in Mid-City for twenty guests. An orange dress code is strongly encouraged.
The Orange Feast was inspired by the abundant orange-colored produce of the season. Guests can expect handmade flatbread and pasta, as well as citruses and squash. Chloe Chappe, creator of Moonbeam Kitchen and former pasta maker at Michael's Restaurant, has crafted a vegetable-centric four-course menu that exemplifies the food she loves, the produce of the season and, of course, the color orange. Guests are welcome to bring their own beverages (especially orange wines).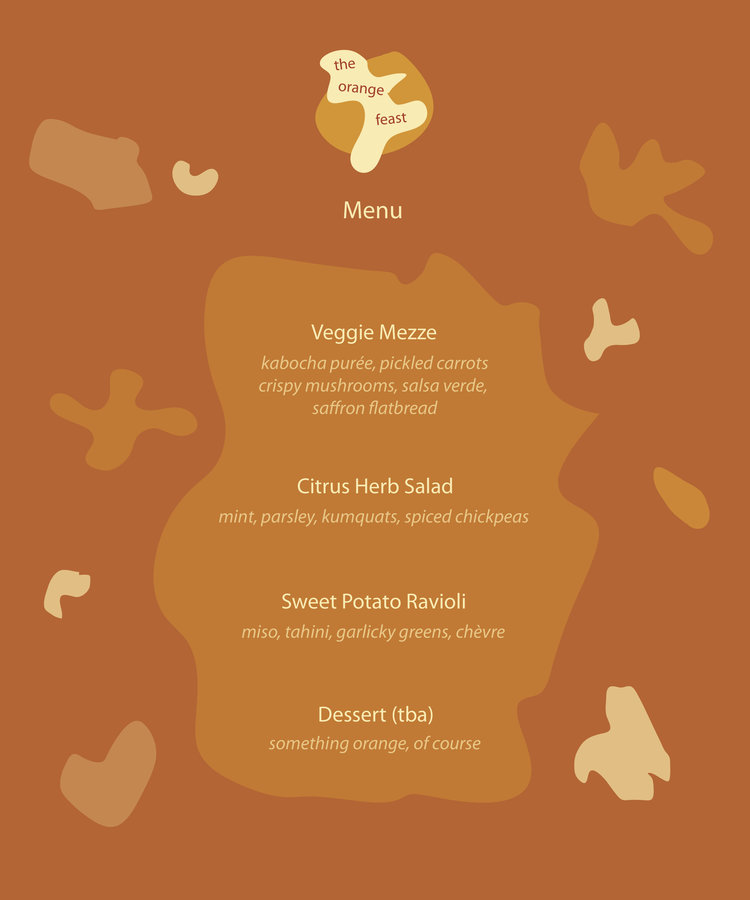 Substitutions are politely declined. This meal is vegetarian but not vegan, dairy-free, or gluten-free. These tickets are non-refundable.