Description
Explore the difference that performance consulting can make to the effectiveness of your organisation.
Our highly interactive event will focus on the skills involved in effective performance consulting. We will highlight some of the leading current approaches in performance consulting and showcase examples of the value it can bring to organisations.
During the event you will have the opportunity to discuss current organisation challenges, in small working groups, and consider where and how performance consulting can help to address these challenges.
Our event takes place in the Barrington Suite situated on the ground floor of the Cresta Court Hotel.
If you are unable to make he event, kindly release your ticket which may enable someone else to attend.
Speakers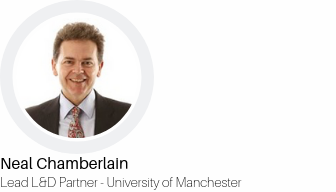 Neal Chamberlain is a Lead L&D Partner at the University of Manchester and has a background in HR, OD, and L&D at senior level, across a range of organisations and sectors.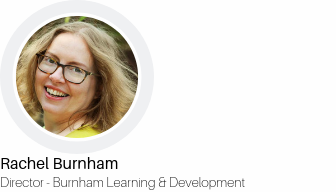 Rachel is an MOL Associate tutor for the Foundation Certificate in Learning and Development. She has her own consultancy and helps L&D professionals to become even more effective.
Access all CIPD Manchester links
We've put together a handly list of all the links you need to connect with us, including our CIPD webpage, blog, curated event resources and local and regional events & conferences info & booking pages, together with all our social media channels.
Additional information


Invoices
VAT is included in the price of your ticket and tax invoices will be available for download once payment has been processed.


Cancellation Policy
If you find you are unable to attend the event, please give at least 7 working days notice so we can release your ticket to someone on our waiting list. You can cancel your ticket via the Eventbrite desktop site or send us an email and we will cancel your ticket
Make sure you are up to date before the event
We encourage all attendees preferring paper tickets to visit the booking page on the morning of each event to ensure they are aware of any changes which may have been made since they printed their ticket.
Photography
Professional photography and video production may be taking place at the event, and these images may be used on future promotional materials for CIPD. By attending the event, you are giving your consent for your image to be used on any CIPD promotional materials.


---
CIPD Northern Annual Conference
Join us this summer for our Northern Annual CIPD Conference taking place York Racecourse, on 21 June. Our sell-out conference will give you access to practical industry insights around wellbeing, inclusion and technology. Network and expand your knowledge amongst some of the most respected professionals in the UK. You'll actively learn how to enhance your professional career and better understand the importance of wellbeing in the workplace.
Keynote Talks
From leaders in their field, such as Peter Cheese, CIPD Chief Executive, offering data-driven insights into the future of the People Profession, Dr Paul Litchfield, former Chief Medical Officer at BT, exploring Effective Wellbeing Strategies and many more!
Breakout Sessions
Choose from three case study sessions, offering an in-depth look at Wellbeing (British Council), Inclusivity (Creased Puddler) and Technology (Mobedia) in the workplace. Brexit Implications (CIPD) and Workforce Planning (NHS)

Event tags
Performance consulting, HR, OD, Organisational Development, CIPD events, Learning, Networking, Altrincham. Human Resources, People profession, CPD