Location
Wowo Campsite
Wapsbourne Manor Farm
Sheffield Park
Uckfield
TN22 3QT
United Kingdom
Refund policy
Contact the organiser to request a refund.
Eventbrite's fee is nonrefundable.
The OT Nature based Well-being Retreat 22 With OTs and Coaches, Wendy Allonby, Carlyn Neek, and Alice Hortop
About this event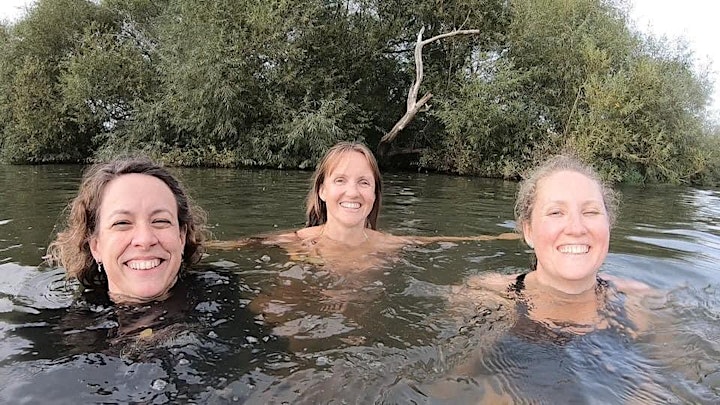 Join Us for The OT Well-Being Retreat 22
The OT Retreat offers an 'inside-Out' approach to learning that enables O.T's to deepen their understanding of the importance of and practice of our own extreme self care in optimising wellness and finding our OT Mojo.
This helps to alert us to early signs of 'burn-out' and reduce the risks of pandemic exhaustion (and aftermath of isolation) aids staff retention, 'Presenteeism' and work performance.
In doing so, it can play a pivotal role in meeting 'HCPC's Fitness to Practice' . We anticipate that you will leave with valuable CPD as well as new skills and tools for your life and work which will directly benefit you, your client group and colleagues.
The OT Retreat is based in rural, glorious countryside in East Sussex on the periphery of Ashdown Forest . Our focus sits between 'wellness' and 'well-being
Well-being = Pleasure + Engagement + Meaning
Wellness in contrast is a more dynamic process of 'creating awareness, motivating, fostering attitudes and actions towards the goal of functioning at an optimal level.' ( Berry and Berry 1984)
Happiness is not a goal .. it's a by-product of a life well lived.' ( Eleanor Roosevelt)
Our Vision for the OT Well-being Retreat 22
A place for achieving a balance in our valued human occupations: Work, rest, play (chat, laugh ..)
It incorporates Mindfulness principles - cultivating an awareness of our internal and external experiences in the present moment - a way of 'being' that supports self regulation, deepens awareness, insight and compassion and reduces stress (adapted from Kabat-Zinn 1990)
'Mindfulness or flow may be ways for occupational engagement to contribute to a persons well-being." (Bryce & Hayworth, 2002; Carmody & Baer, 2007; Reid, 2008)
It provides space for daily nature walks, yoga and self care activities - the perfect backdrop for practising mindfulness as well as consideration of the state of 'being' as a human occupation and how this relates to 'flow' and the 'doing/performance of our valued occupations and how this supports our well-being.
The Retreat has a strong sensory focus on everything we can see, feel/touch, hear or smell. Using these senses is also a part of powerful goal setting when envisioning reaching our goals in Coaching and in adapting our O.T interventions ( and choosing our own meaningful occupations) to meet sensory and communication preferences, pacing etc .
Whilst the goal of mindfulness is not to 'savour' per se, it may indeed be a 'by-product' that increases our sense of gratitude because we are fully connecting/experiencing rather than by -passing/multi-tasking in our modern world.
A focus on intention setting in alignment with our values and passions, a life we do want and reaching for vitality within us.
An environment for curiosity. What if? Learn and take perspective, sharing common challenges, tolerate some discomfort, take gentle risks, learning to laugh at ourselves, shake the stress off, be kind to ourselves
Play/leisure/rest/sensory: aromatherapy, swinging in the trees, observing nature, birdsong, star gazing, deer in the woods, poetry, sizzling sausages on the campfire, tasting local gin or beer/wine, dance, campsite song, wild swim, spa/sauna, table tennis, badminton …yours to create
We will support you to reach into every meaningful corner of your life in a balanced way as we 'walk the talk'
The OT Retreat expands on 'The Five Ways to Well-being' : Connect, Be physically active, Learn, Give, paying attention to the present moment ( New Economics Foundation)
Come and join us! We hope your Employers will support this as well!
Feedback from last years Retreat Attendees reflection
'It was amazing to focus on ourselves instead of our patients. '
'We learnt how taking care of our own well-being' makes us better therapists to ourselves and our patients. '
'I think becoming more peaceful in myself and less serious is the best thing I can do for my patients.'
'Since attending the Retreat, I've already started using humour with my patients.'
' I've tried counselling/therapy, humour is definitely the way forward to dealing with life's big challenges .'
'Personally, I haven't laughed so much in years.' ( Wendy )
About the Presenters
Wendy Allonby - O.T., Founder & Organiser
Wendy (pictured at the bottom of the page) wears several professional hats as an O.T, Counsellor and Personal Performance, Well-being and Confidence Coach. Sometimes referred to as a 'Seasoned Practitioner', Wendy currently works p/t in a generic role in a mental health team, is a specialist M.H Mentor for university students and has a small private O.T practice. Wendys approach is soulful, she values creativity, diversity and connection in her practice. Her humanistic stance fits beautifully with the underlying principles of extreme self care which is at the heart of her practice in mental health. Walking around the beautiful Wo Wo camp and communing with the deer is a daily well-being practice.
Wendys contribution flows from post graduate training, personal and professional application of positive psychologies, C.B.T., ACT and Mindfulness. She has endless curiosity and a desire to learn, improve practice and grow self awareness .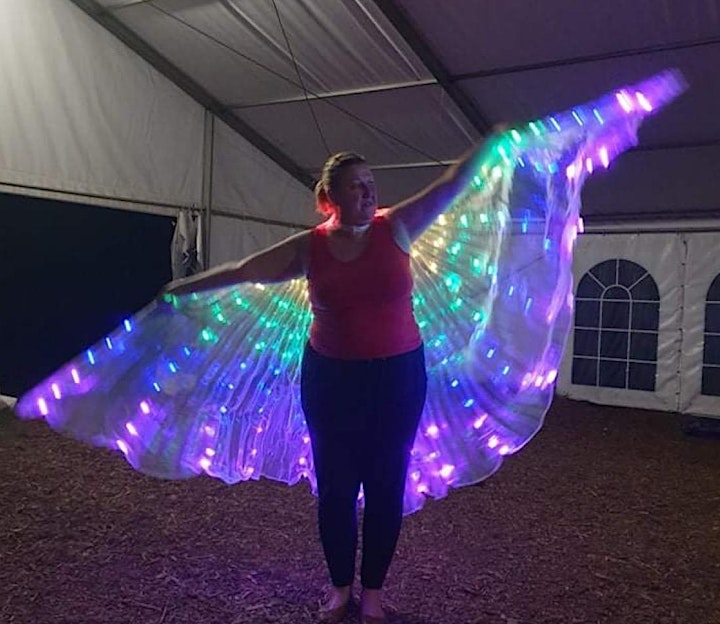 Alice Hortop - Senior O.T. Lecturer at UWE, manager of Raspberry Training and Therapy.
Alice (pictured above) is completing her PhD on her proposed shift to a 'Belonging Centred Practice' with funding from The Elizabeth Casson Trust.
Historically, she is known for her publishing and media presence in the therapeutic use of humour, the neuroscience of well-being, global wellness strategies and positive psychology. She's an OT geek, laughter anorak, inclusion advocate, occupation ninja and wannabe mermaid.
This year Alice's theme explores our 'what ifs' through interactive activities underpinned by neuroscience and wellness research. We are so lucky to have her joining us again !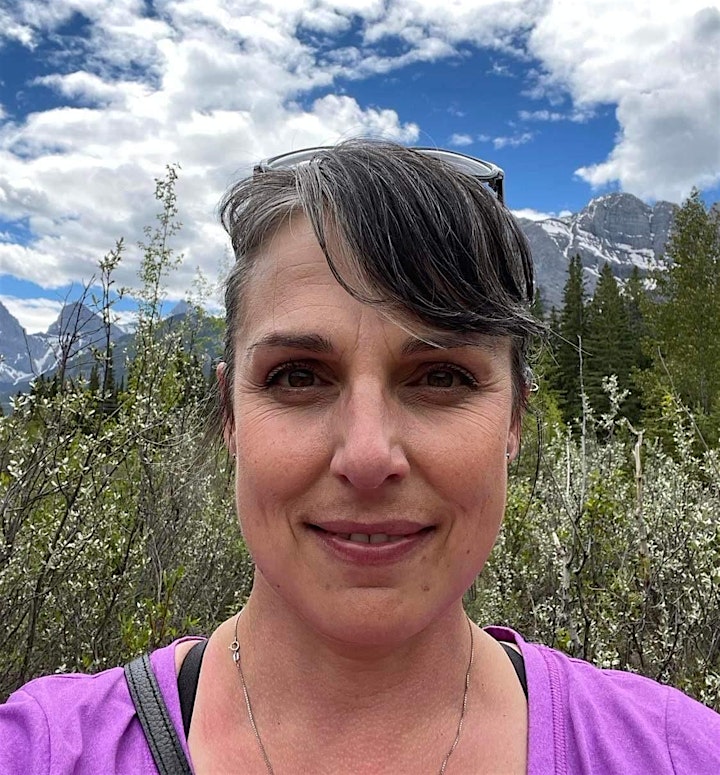 Carlyn Neek, O.T, Coach and owner of Balance Works OT, home of the ACTivate Vitality - Rise & Live Fully Program
Carlyn (pictured above) is joining us from Calgary, Canada. In the last couple of years she has taken her adult mental health experience and brought it to coaching OTs. She is passionate about empowering heart-centred OTs in the middle season of their lives make important occupational shifts to better align their personal and professional lives and experience more fulfillment, joy, flow, and vitality.
She is looking forward to joining us on this soulful journey of self discovery, exploration, connecting and self care. Carlyn will be providing each participant one of her ACTivate Vitality Personal Development Planners and guiding us in self-discovery, values exploration, and knowing more deeply what we truly desire in our lives.
Even more presenters...
We keep adding to the offerings of the weekend so be prepared for even more! We have a yoga/Pilates teacher who has her own 'lived-In ' experience AND a surprise presenter ….
Joining Instructions and FAQ's
Note: We will send out detailed information upon registration)
When: The Retreat attendees can arrive from around 12 on Sunday 11th September (TBC). To allow travel time, the Retreat will formally launch at 2pm and continue into the evening. In addition to the workshops, most attendees continued informal networking into the evening last year around camp fires, enjoying the Humour stage and gin tasting experience - this is absolutely your choice !
The Retreat will formally close at 12 on 14th September, for those able to stay, you are invited to bring a picnic and enjoy wild swimming at a gorgeous local beauty spot...This was very popular last year.
Inclusions: Refreshments, all workshops, yoga/Pilates daily, nature based mindful walks, Wild Spa experience, gin/beer tasting, refreshments, C.P.D certificates and workbook… ( and our presenters travel and accommodation, advertising and admin)
Exclusions: Participants are responsible for their own meals and transport. You need to bring your own yoga mat and camping chair. Please let us know if you cannot and we will do our best to help.
Camping Details: This year we have decided to have attendees book their camping directly with the Wo Wo Campsite so we can focus our time on creating the retreat that OTs really want and need. Please visit www.wowo.co.uk or email camping@wowo.co.uk and use the discount code OTRetreat22. Bookings start from around £7.50 a night for you own tent and parking is £5 a day. Coal and wood can be purchased from campsite.
When booking camping or the OTRetreat please confirm names and emails addresses with Wendy so that we can keep in touch with all members of your group. Also, please advise if you are changing your name - this was part of our learning curve!
There are other possible workshop options such as foraging on the Wo Wo website, please email Wendy Allonby through The OT Retreat UK FB page if you are interested (or call 07808885290) :
Students: Please contact us for special payment options for students.
Activity Locations: Apart from Wild swimming, all activities are on site. There are now electric charging facilities and you can bring a camper van. There are communal fridges available and a shop on site ( it is rural)
Travel to the Site: By train the nearest station is Haywards Heath (Sainsburys and Waitrose near station) . Please see Wo Wo campsite for more information on getting here. Do let us know if you need support getting from the station.
Accessibility and Accommodations: Please let us know if you have any access requirements/health needs we will do our best to help. Some of the walks are off path through woods which may be unsuitable for those with significant mobility issues but there are other paths around the beautiful campsite, accessible toilet and shower.
Insurance: This is a mindfulness based retreat where we will be paying exquisite attention to our bodies. We ask you to accept responsibility for your own health on site e.g., if joining yoga, using the wild spa, etc. Also see Wo Wo campsite insurance cover which is separate to The Retreat activities.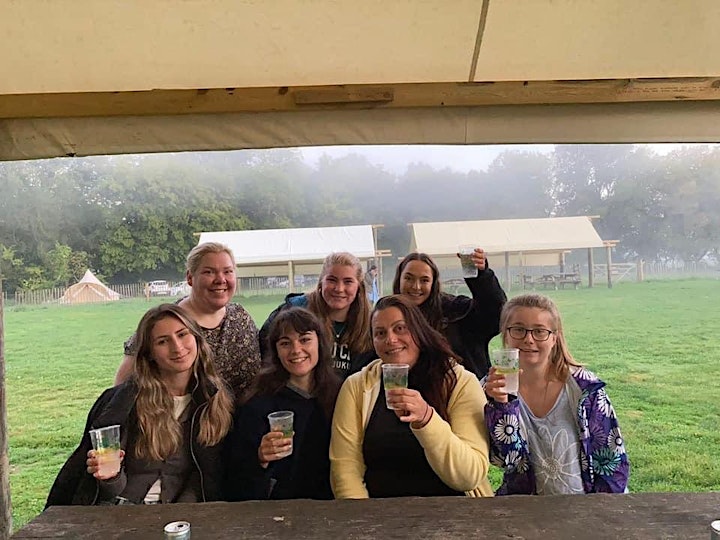 More from last year's Retreat attendees...
'It was really validating to hear other O.T.s talk about loosing their 'mojo' and to address exhaustion and stress.'
'You were our saving grace last year. Without the Retreat, being able to mingle and hear from all the other O.T.s gave me the motivation to carry on with the passion and enthusiasm for the job !'
'Best CPD course in 21 years post qualifying.'
'I'm looking forward to using some of the techniques I learnt with patients.'
'You've started something that was really needed'
'The only CPD course where I have felt able to be me and have been 'me'.'
'Thank you so so much. I've had the most wonderful time ! '
It is of course the lovely O.T.s and students who attended who made this so memorable and we look forward to seeing our 'returners' as well as some new faces this year !
A big thank you to our 2021 attendees who gave permission to share these images including our lovely students learning about gin making from our local friends, attending a Discovery Coaching event and Wild swimming.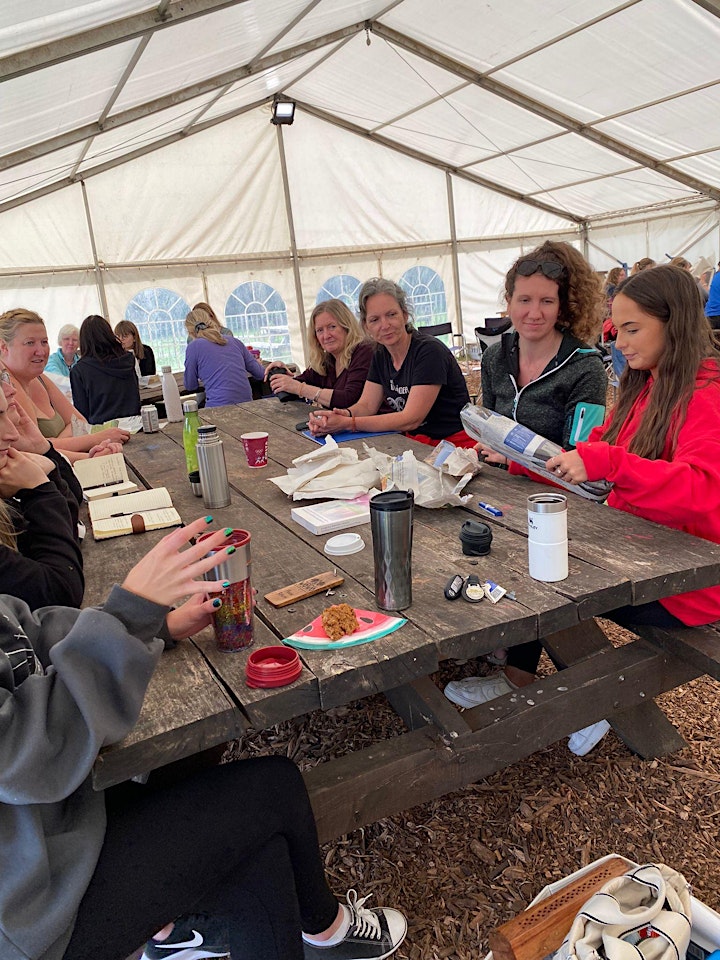 With much excitement and gratitude,
Wendy Allonby