Description

The Pyschological Society of Birkbeck presents:

"The other side of fear"

Saturday 31st January
Starts: 1pm

---
With Speaker: Nazanin Derakshan,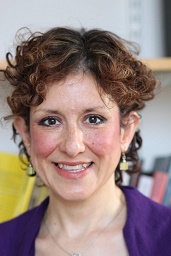 Nazanin Derakshan is a Professor of Experimental Psychopathology, in the Department of Psychological Sciences at Birkbeck University of London, and a former Royal Society Dorothy Hodgkin Fellow in Experimental Psychopathology.
She has conducted extensive research into understanding the cognitive and neural mechanisms behind the effects of anxiety and depression on cognitive performance, with a number of a number of key papers including highly cited theoretical articles published.
Her work shows how deficits in attentional control and processing efficiency can be improved by engaging and targeting working memory capacity, with direct implications in education and clinical health where enhancing processing efficiency can help protect against trait anxiety and depression.
In this Exclusive Talk
Prof Derakshan will discuss how psychological flexibility can pave the way towards resilience and a richer more meaningful life.
Drawing from her recent personal experience of fighting breast cancer, and as an active member of the Younger Breast Cancer Network of UK (YBCN), she will highlight how embracing the experience of emotions such as anxiety, sadness and fear can make us stronger and cognitively as well as psychologically flexible.


'The other side of fear' presents new theoretical insights into understanding how emotional vulnerability can be adaptive and instrumental in enhancing the quality of our lives."
---

Birkbeck
(Main Building)
MAL B34

1pm - 2pm


This event is abolutely free for all Students of Birkbeck, University of London

If you want to help us spread the word about this to others, please email psychbirkbeck@gmail.com
A Darren Shaw production
---
FAQs
What can/can't I bring to the event?
You may not eat in the lecture theatre. You may bring bottle of water, with a cap on it. Do not attempt to enter with a drink.
Where can I contact the organiser with any questions?
If there is a complaint or problem, please email psychbirkbeck@gmail.com AND someone will respond to you in due process of operational requirements in accordance with the theory that those that don't just regisiter for a ticket are clearly the sort of people that aren't being serious due to the fact that they have booked their ticket yet.
Please just book a ticket and place the date in your diary or mobile phone app or calender on your fridge on a post-it note
Can I become a member?
Please email psychbirkbeck@gmail.com and someone will respond asap
The name on the registration/ticket doesn't match the attendee. Is that okay?
No it is not okay. If you bring a ticket which has your name on it, then we can confirm that you are who you say you are and we can prevent people from stealing other peoples tickets and trying to attend events. Students are notorious for doing this