The Other Side of Hope: Film Screening and Q&A with leading Syrian actor Se...
Description
Rethink Rebuild Society invites you to a
FREE screening of the film
The Other Side of Hope (2017)
In English, Finnish and Arabic with English subtitles
Followed by Q&A with the Syrian-Finnish actor

Sherwan Haji

Directed by Aki Kaurismäki

Runtime 98 min.

Certificate 12A




The Film

THE OTHER SIDE OF HOPE is a Finnish comedy drama in which Khaled (Sherwan Haji), a Syrian refugee from Aleppo, befriends a travelling salesman, Wikström, trying to start a restaurant.




"However ridiculous the story is, and its intensely managed ridiculousness is part of the attraction, there is always sympathy, a lightness of touch. We have sympathy for Khaled, and for Wikström, and we believe in their sympathy with each other. Kaurismäki's comedy is as finely balanced. The refugee is not treated with the solemn, distanced language of news or documentary, but with the expertly judged comic quirk that at first seems mannered and inauthentic but actually gives us a poetic way of relating to the character as something other than a case study, a human richness and paradoxical realness, in a language which provides a way of imagining the inner life" (The Guardian).

"… which is not to suggest that there is anything naïve or fantastical about this tale of struggle and resilience. On the contrary, it is at once honest and artful, a touching and clearsighted declaration of faith in people and in movies" (The New York Times)

"If you want cinephile escapism as far away from La La Land as possible, then Aki Kaurismäki – the great Finnish master of melancholy wit – is your man". (BFI.org.uk)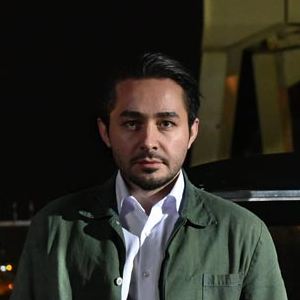 Sherwan Haji
Sherwan Haji is Syrian-Finnish actor, filmmaker and writer. He graduated from the Higher Institute for Dramatic Arts in Damascus. He played leading roles in several TV series for several TV channels in the Middle East.
Haji moved to Finland in 2010 to continue his studies. In 2012, he established a production company called Lion's Line Ltd. Haji has worked as educator and he has produced documentaries, fiction movies, and art workshops. Haji moved to Cambridge, UK to continue his studies, receiving a Master of Arts with distinction in Film and TV Production.
He was awarded as best actor at Dublin International Film Festival for his performance in The Other Side of Hope