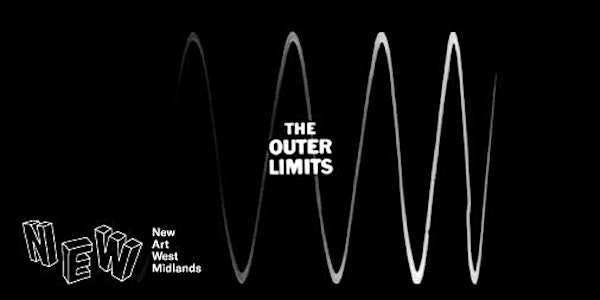 THE OUTER LIMITS: #6 'Cut and paste' at the Coventry Evening Telegraph Buil...
Description
THE OUTER LIMITS
Defining a Visual Arts Strategy for the West Midlands

Event #6 'Cut and paste' at the Coventry Evening Telegraph Building
Friday 20 October, 11am – 1pm


Biennial art has become synonymous with internationalism, neo-liberalism and globalisation. Would it be cool to rock up with a smart phone and shoot a new film in each major city you visit with some locals and then get on the next plane? What makes a new biennial - responsive, embedded and tailored to its locality? Or is this the wrong question? Located within the Coventry Biennial events and exhibitions programme, we invite artists from across the West Midlands (and beyond) to conduct a debate on art, instrumentalism and next-generation biennials. We will be assisted in this session by Roney Fraser Munroe and Mike Stubbs, who will give us reality checks on the cult of the biennial and more. Book early for this session.
About The Outer Limits
Led by New Art West Midlands, The Outer Limits programme for artists explores the extremities of artistic practice – seeking out the far and distant places that make visual art in the Midlands distinct and encouraging peer interaction.
Our six 'expeditions' will cover topics ranging from new artist opportunities all the way through to the cult of biennials. They will ask what is needed to safeguard the future of artists in the region, drawing upon national and regional speakers, key venues around the West Midlands and most importantly open minds.
All of these events are an opportunity for you to engage with us at New Art West Midlands, to moonshot our future work and boldly go beyond the current limits. The conversations we have will inform the West Midlands visual arts strategy and become the blueprint for our future programmes and advocacy work.
Keynote speakers at each of the events will catalyse the debate before we hand over to the people in the room to respond. Benefits to you as an artist include direct engagement with and impact on New Art West Midlands' future programme, meeting other artists and discussing your work, and finding out about current opportunities. Plus, we will be issuing a New Art West Midlands limited edition badge (yes, seriously).
Leading us through The Outer Limits is artist Simon Poulter who will facilitate each session with Director of New Art West Midlands, Craig Ashley. New Art West Midlands' Advisory and Executive Group members will also be in attendance. If you have to something to say, we want to hear it.
Organiser of THE OUTER LIMITS: #6 'Cut and paste' at the Coventry Evening Telegraph Building
New Art West Midlands is the Contemporary Visual Arts Network for the region. Our purpose is to strengthen and develop the contemporary visual arts sector in the West Midlands, working collectively to safeguard the future of artists and our sector as a whole.
Together with our partners, we create defining opportunities for artists and arts professionals to develop their practices through a distinctive, critically-engaged programme. Our programme strands include the annual New Art West Midlands exhibition for recent graduates, and Engine, our region-wide professional development programme for artists and curators.
New Art West Midlands plays a leading role in the development of a closer, strategic partnership between Higher Education arts institutions, arts organisations, artists and independent arts professionals.  Together we are developing a regional Visual Arts Strategy that aims to support artists at every stage of their career, as part of a shared commitment to creating an ecology that values and celebrates the visual arts as an essential part of people's lives in the West Midlands.