Description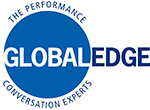 Do YOU want to deliver a fundamental shift in how you manage and optimise the performance of others?
Do YOU have the mindset and behaviour to have dynamic performance conversations, whatever the situation?
---
The Outstanding Performance Manager engages both on an intellectual and emotional level, transforming how managers think, behave and communicate with people about performance.
A learning journey like no other, with individuals walking away feeling and behaving like an Outstanding Performance Manager, confident and skilled in being able to have honest, adult performance conversations, whatever the situation.
You will be able to:
1. Identify and implement the most appropriate style and strategy for each performance conversation
2. Confidently give feedback that engages others to improve performance
3. Employ a range of tools to manage the performance conversation
4. Create the climate and conditions to nurture, recognise and leverage strong performance
5. Manage and agree expectations on what optimal performance looks like
6. Communicate a clear and engaging vision to inspire, empower and focus attention
7. Use effective listening skills to read people, build trust and generate productive relationships
8. Have honest adult conversations that hold people accountable for their performance
9. Secure and deliver increased productivity, results and performance for the company
10. Develop the emotional strength and resolve to manage perceived conflict
Further information on the Global Edge website
---
Delegate Fee: £3,190 + VAT
Includes:
2.5 day residential workshop place (limited to 8 delegates)

2 nights full board accommodation and all refreshments

One-to-one personal coaching session

180 degree on-line feedback for delegate and one rater

Colour bound personal profile

Repeat on-line profiling in 6 months

Protected access to on-line resource library
REGISTER your interest in attending, with no financial commitment. You will receive a short booking form (with our T&C's), within the next 24 hours. Please complete and return to book your place.