Sales Have Ended
Registrations are closed
This event is now closed
Sales Have Ended
Registrations are closed
This event is now closed
Description
Registration is free for this programme, however your school / setting will be billed following attendance.
This programme has run successfully in 2015, 2016 and 2017 through the teaching school and has had exceptional feedback and impact back in school.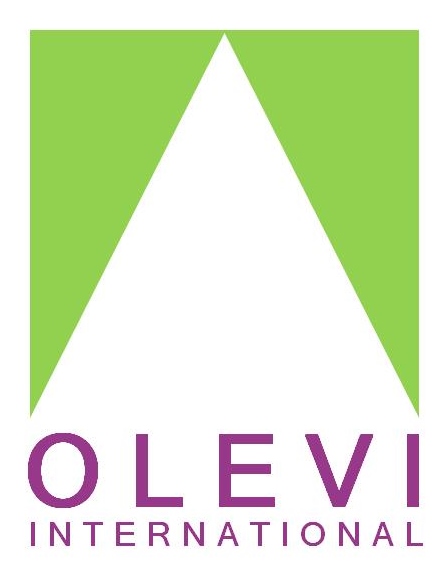 Designed by OLEVI and facilitated by experienced school leaders and teachers, the Outstanding Teacher Programme 1 gives good and outstanding teachers a set of high level skills and strategies that enable them to become consistently and sustainably outstanding. Utilised in the London and City Challenge Projects and endorsed by the National College, the OTP has gained a national reputation for raising standards in teaching and learning.
Objectives
To provide teachers with:
- the ability to demonstrate higher level understanding of teaching and improve learning for their pupils
- the ability to coach colleagues and pupils in their own school and in other schools to raise performance levels
- the ability to create a proactive school culture where the quality of teaching and learning is openly observed, discussed, challenged and enhanced
- increased professional satisfaction and create opportunities for further leadership and career progression
The Outstanding Teacher Programme provides in-depth coaching to deepen teachers' understanding of outstanding classroom practice.
Participants improve through facilitated practice activities to reflect on teaching approaches and their quality and impact. It introduces and consolidates new knowledge and skills, and focus on what makes teaching and learning outstanding. This programme is particularly suitable for teachers involved in developing Leadership in Teaching and Learning
Eligibility
This programme is open to teachers with the potential and capacity to deliver consistently outstanding lessons, and who want to develop a mindset of excellence.
Applicants need to demonstrate:-
- strong commitment to Teaching and Learning and show that they are inspiring individuals with strong interpersonal skills and who are role models for pupils
- some recognition that indicates that they have the ability to become outstanding teachers
- a commitment to professional development and the ability to truly reflect on their practice, including using feedback to evaluate the impact of their teaching
- a willingness to develop their ability to influence and empower peers to excel
Impact
An external evaluation of this programme, led by professor Peter Matthews, reports that participants become much more reflective about their teaching and much more aware of how to make their lessons consistently outstanding. This includes placing greater emphasis on:
- the purpose of the value of their lessons
- raising levels of engagement in learning
- the use of different teaching styles to challenge learning
- greater readiness to innovate and take risks
- more reflective planning.
Commitment
The programme is facilitated over six half day sessions.
25th Jan 2018, 1st Feb, 8th Feb, 22nd Feb, 1st March, 8th March
All sessions run from 9.00am (arrival from 8.30am) and will finish promptly at 12.00pm to allow delegates to return to school for the afternoon.
The programme addresses the key concepts that underpin 'good' practice in the classroom with a focus on the application of these practices in the classroom. It enables delegates to self assess and audit their own teaching and to use this to deepen their understanding of effective teaching and learning. The programme involves learning through activities, lesson observations, facilitated debriefs and coaching.
The programme will address: Planning lessons; Questioning techniques; Engaging learners; Challenging learning; Assessment and Differentiation.
For further information from OLEVI about the OTP1 (named the ITP by OLEVI), please visit
http://bptsa.org/wp-content/uploads/2015/03/ITP.Sept2016web.pdf
Please note the requirement is that each of the teachers will be assigned an 'in school mentor' who will meet with the teacher to touch base on progress each week. This is usually someone with a position of responsibility, such as the Deputy Headteacher. Delegates who benefit the most from the programme have the support of their committed mentor. This is not an onerous role for the mentor: they will need to attend the programme on the first and last dates to ensure maximum impact.
The first of the six half day sessions will start in the spring term 2018 and further information will be emailed to schools on booking.
Some feedback from the previous OTP training:
"The Outstanding Teacher Programme (OTP) offered by the Bristol Teaching School Alliance is an excellent forum for teachers to not only improve their own skills, but potentially to impact on all the staff in their schools.
The programme provides a teacher with dedicated time to reflect upon their practice, through carrying out a range of activities, which are then discussed and evaluated during the face to face sessions. Reflection and trialling alternatives results in change that is then embedded in day to day practice. Outstanding practitioners have to be able to lead the development of pedagogy.
Having interviewed teachers who have been on the OTP I have evidence of the impact on the quality of provision in the school. One teacher said that 'I now understand the benefit of a reflective practice model. It was not a tips for teachers course. It made me think deeply about how I was teaching and resulted in embedded change in practice."

Trish Dodds
School Improvement Advisor


"The OTP programme has dovetailed perfectly with our ethos of growing reflective professionals who can contribute to system-led school development. For some OTP 'graduates', this has meant supporting their journey towards leadership roles, and for others, it has given them a framework for underpinning their development into increasingly effective classroom practitioners."

Jonathan Parr
Deputy Headteacher
Henleaze Junior School, Bristol

These will be run in the spring term 2018: the first day is on the 25th Jan 2018 and will run for 6 consecutive Thursday mornings: 25th Jan, 1st Feb, 8th Feb, 22nd Feb, 1st March, 8th March 2018.
The course will be facilitated over six half day (morning) sessions.
The full cost of the programme is £575 which is the cost for one teacher attending.