Sales Have Ended
Registrations are closed
This event is now closed
Sales Have Ended
Registrations are closed
This event is now closed
Description
Registration is free for this programme, however your school / setting will be billed following attendance.
This programme is for teachers who are, or have the potential to be, consistently outstanding. The programme aims to further develop practice and so enable participants to support the teaching and learning across their school through coaching, mentoring and support. The OTP2 also supports teachers to coach other members of staff in the school to improve their teaching and learning.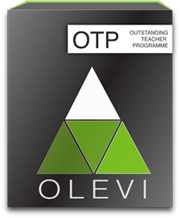 The programme gives teachers a set of high level skills and strategies that enable them to become consistently and sustainably outstanding.
It helps teachers to:
- demonstrate high level understanding of teaching and improve learning for their pupils
- coach colleagues in their own school and in other schools to raise performance levels
- create a proactive school culture where the quality of teaching and learning is observed, discussed, challenged and enhanced
Participants focus on a range of aspects of teaching and learning such as innovation, challenge, engagement, assessment, differentiation, questioning and planning in the context of outstanding teaching.
The programme will be facilitated by accredited SLEs over 10 weeks, with sessions focusing on teaching and learning, coaching and in school practice. Some sessions are based in the participants own school.
Eligibility:
- Teachers need a strong commitment to teaching and learning and show they are inspiring individuals with strong interpersonal skills
- Teachers should have at least 3 years teaching experience
- Teachers should have a commitment to professional development and the ability to truly reflect in their practice
The outline of the programme is as follows:
Session 1: Teaching and Learning 1 - 9:00am - 12:00pm (Half Day) 10th January 2018
Session 2: Teaching and Learning 2 - 9:00am - 3:00pm (Full Day) 17th January 2018
Session 3: SCHOOL BASED DAY - NO FACE TO FACE THIS WEEK - Week of 24th January 2018
Session 4: Coaching - - 9:00am - 3:00pm (full day) - 31st January 2018
Session 5: SCHOOL PRACTICE NO FACE TO FACE - Week of 7th February 2018
Session 6: 9:00am - 12:00am (Half Day) Coaching - 21st February 2018
Session 7: Teaching and Learning 3 - 9:00am - 12:00am (Half Day) - 28th February 2018
Session 8: SCHOOL PRACTICE NO FACE TO FACE - Week of 7th March 2018
Session 9: Teaching and Learning 4 9:00am- 12:00pm (Half Day) - 14th March 2018
Session 10: Teaching and Learning 5 9:00am - 12:00pm (Half Day) - 21st March 2018
For more information, go to: http://www.olevi.com/wp-content/uploads/2016/09/OTP.Sept2016web.pdf
The full cost of the programme is £595 which is the cost for one teacher attending.