The Oyster Club Birthday Bash April 2013

Friday, April 26, 2013 from 4:00 PM to 7:00 PM
Event Details
THE OYSTER CLUB 
Networking & Socialising 
NOW WE ARE THREE!
FRIDAY 26th April 2013
4:00pm - 7:00pm
BOOK NOW FOR
JUST £15 + VAT
Have you been coming more than once? You know how good it is!!! Now go for full membership at £150 + VAT to receive a package of £418 in value!  
Complimentary tickets for Black Pearls
Seed & Cultured Pearls
Just use your secret code...
Includes a birthday drink, complimentary canapes and a goody bag!
+ PLUS awesome raffle prizes worth £1000s + to be won in aid of the LOVE BRIGADE
see details below
++ PLUS PLUS A rare opportunity to purchase a valuable oil painting by surrealist South West Accadamecian Jonathon Xavier Coudrille to be auctioned on the day in aid of the LOVE BRIGADE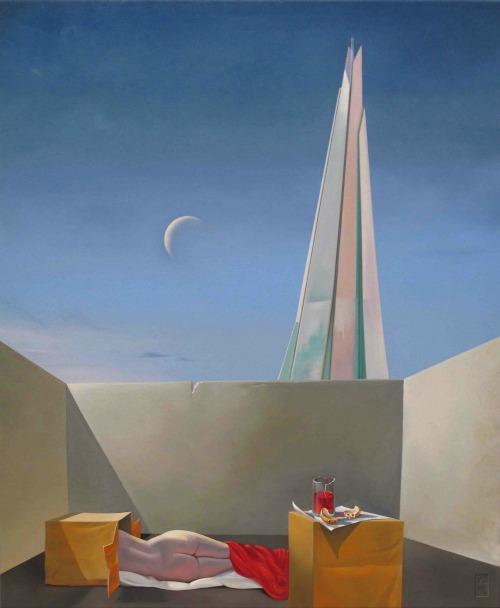 Not all parties can be like this...
But, we'll give it a go...
And, pearls are a must, darling.... 
No  rules, no badges, no pitching,
just introductions, bubbles and fun.
It's business, of course.
It must be The Oyster Club.
- A fun, relaxed portrait photography session catered specifically to your requirements 
- An exciting premiere viewing of your images.
- One of your images beautifully mounted and framed (print size = 14" x 10").
- A DVD collection of ten high resolution images from your shoot for you to print, share and keep.
PLUS OTHER GOODIES ARE ON OFFER! 
We all want to be noticed and seen at our best to stand out from the crowd and attract new clients and opportunities.
First impressions are even more important now as people finding you online are instantly making up their minds about you based on your profile and especially the photo you use.

But so many people get it wrong by using an old snapshot to represent themselves or use a quick "do it yourself" shot from their mobile phone camera.
Which is why we've teamed up with leading headshot photographer John Cassidy who specialises in creating professional headshots that create powerful and lasting first impressions. (And he should know, he's photographed The Queen, David Beckham and many other famous people...)
John will be set up to take headshots at our Oyster Club Birthday Bash on the 26th April and is offering delegates a free professional headshots for your online profiles. 
t: 07768 401009 / 01344 489704
John's delivers magic... his mission is to "Light People Up" and you will leave him with a photo that you will be in awe of... and saying "WOW I look amazing...!"
Have you been coming more than once? You know how good it is!!! Now go for full membership at £150 + VAT to receive a package of £418 in value! 
The event yesterday was phenomenal! Though I'd like to say it was MORE. 
I felt it was an event where you gave us so much more back then what we've invested into your club, so much more back than what we could have ever expected from any 'networking' type of club. For start, I do not believe there is any other as gorgeous and beautiful and intelligent (and savvy! :)…) woman running a networking event as you are. It is really pleasant to enter a room filled with 'buzz' and being greeted by you :-) You instantly get high. The fact that other members are helping you (Lewis) is also a sign of great members commitment and taking it as a part of their life and not just a networking event.
Cut it short, I felt as I was at home yesterday, among my good friends and simply having an amazing party! And I think it was a first party where bellinis where literally flowing :-)
I love your club and I love the people you attract. I am also grateful for the business I've generated so far. My book sales and my workshop sales as well as few talks about 1-2-1. I won't mention them as I know how sensitive 'my work' is but if I may say, I've done now business with Jason from Giraffe Banners and Cheryl from Reyl Design Group, I am also working with Melanie Harvey on my new project as well as with Alyana Cazalet on drawings for my next book/s and everyone delivers beyond expected standards or standard classic customer service as we are now more than simple 'business transaction' we take pride in making each other more successful. 
Thank you for organising such a magnificent event, club… a home.
Love you ♥
Skinny Rich Coach
PLEASE NOTE - NO REFUNDS FOR NO SHOWS
When & Where
20 Portman Square
London
W1H 6LW London
United Kingdom


Friday, April 26, 2013 from 4:00 PM to 7:00 PM
Add to my calendar
Organizer
The Oyster Club
Established in 2010, The Oyster Club welcomes business owners and professionals at decision making level.
A refreshingly old fashioned and elegant approach to establishing and maintaining business connections.  No need for name badges, forced referrals, or uncomfortable elevator pitches and deliberately not a membership club.
Having attended too many events where everyone manically shoved business cards at each other and nobody was interested in forging actual relationships, our founder Tanya Mann Rennick, saw the need to establish a new forum that served its guests better.
The Oyster Club is far removed from the pressure of a structured networking event, however at a senior level, it is actually far more effective, and actually enjoyable; certainly a bonus when our time is highly valuable.
We help each other develop innovative business ideas and where appropriate, we share our contacts. From time to time, business leaders, inspirational entrepreneurs and even contradictory mavericks are selectively invited to deliver presentations; stimulating debate and helping us maintain our position as leaders at the forefront of our respective enterprises.
Business relationships and friendships are built on trust, reciprocity and a genuine commitment to caring for each other. The ultimate pinnacle is to become ambassadors for one another. Our connections are extended by making personal and valuable introductions.
The Oyster Club is unique in that you don't have to join to attend. It clearly isn't for everyone, but if our ethos resonates with you, then it probably is just what you have been waiting for.
The Oyster Club Birthday Bash April 2013