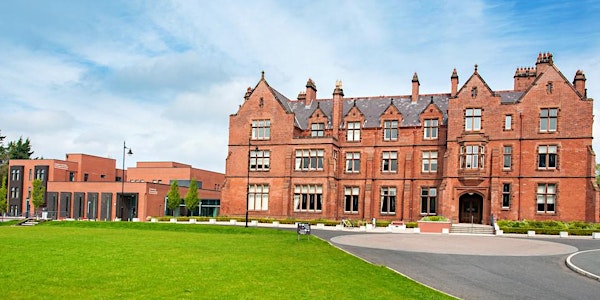 The Past, Present and Future of Economics - Book Launch and Roundtable Disc...
Location
Lecture Theatre
Riddel Hall
185 Stranmillis Road
Belfast
BT9 5EE
United Kingdom
Description
An Economist's Guide to Economic History, a new book aimed at introducing economic history as a field of study to economics lecturers and their students, will be officially launched at Queen's Management School on Friday 18 January, 2019.
The book, edited by Dr Matthias Blum and Dr Chris Colvin from the Centre for Economic History at Queen's Management School, was published in December 2018 by Palgrave Macmillan.
The launch will coincide with a roundtable discussion on the past, present and future of economics as a discipline, with a particular focus on how it is taught at university and understood by the general public.
Panellists include:
Professor Wendy Carlin CBE (University College London), economist and director of the CORE Econ project, which aims to overhaul the way introductory economics is taught at university
Professor Nicholas Crafts CBE (University of Warwick), economic historian and expert on UK productivity across the past two centuries
Mr Paul Winfree (Heritage Foundation, Washington DC), health economist and President Trump's former senior advisor on budgetary policy.
The event is free and open to the public. A light lunch and refreshments will be provided from 1.00pm.
Please register to secure your place.
For more information on the book, please visit: http://www.blumandcolvin.org/.