Description
Dear Friends
First of all a huge thanks to all who have supported and attended our recent events at St Mary Magdalene's. It's wonderful to see the church come alive in the way that it can.
Our next event is an inspiring film of conflict resolution and peace in Nigeria: 'The Imam and the Pastor', followed by a panel conversation chaired by Father Henry Everett. I enclose a leaflet giving more information about the event on Monday 5th December from 6pm – 7.30pm, followed by light refreshments.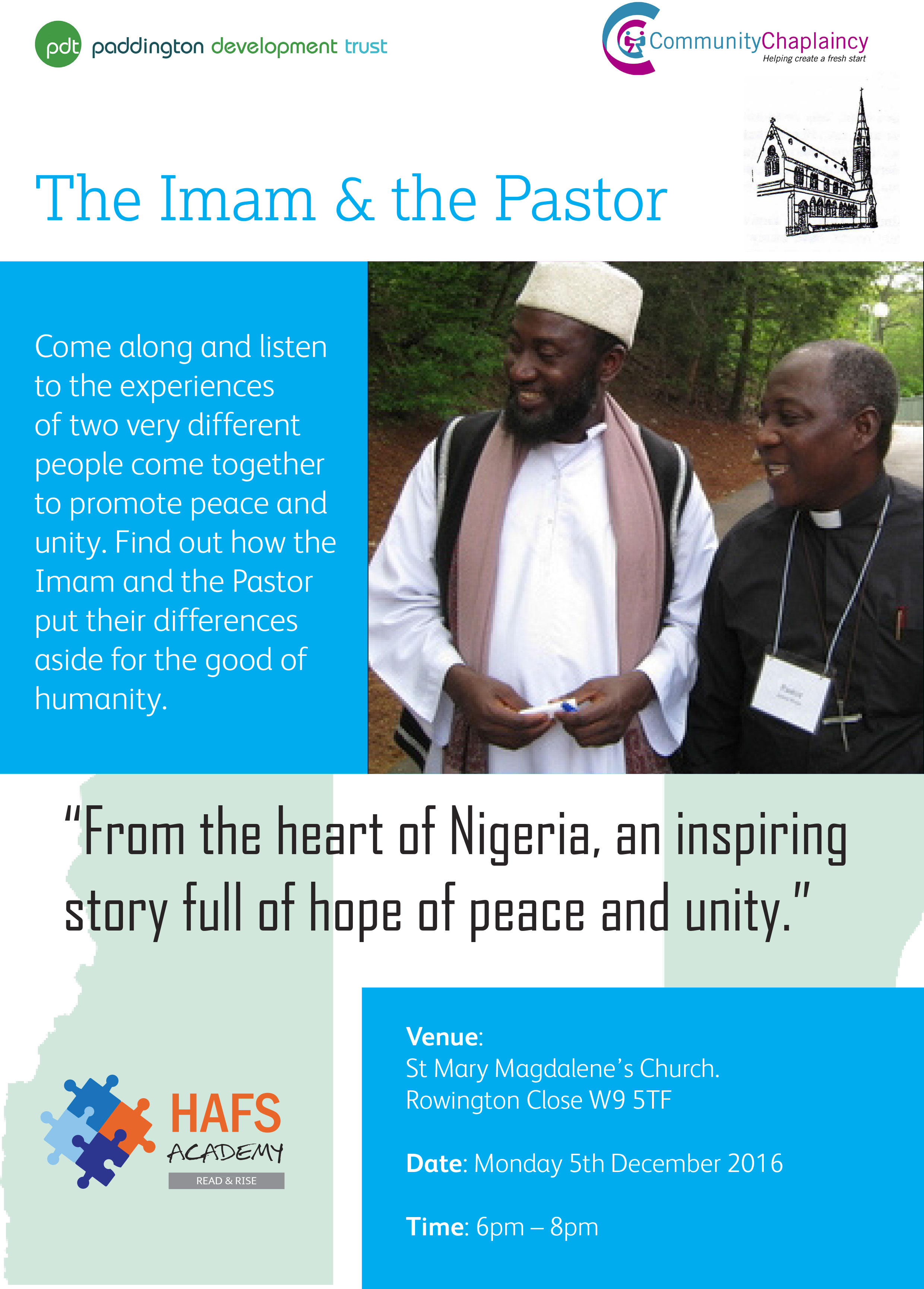 Event's agenda: -
6.00pm – Arrival and Registration
6.15pm – Film showing starts
7.00pm – Panel Discussion
7.30pm – Networking and Light refreshments
This is a free event and we hope to welcome you to this incredible story which brings hope at a time when most needed in the world.
Also in December, you are invited to 'Revive!', curated and produced by Galitzine Mackenzie - open daily from 7th to 18th December, 3pm to 7pm. The artists have created site-specific works that respond to the church's origins in the Gothic revival - exploring issues such as ritual and spirituality, memory and presence, death and transfiguration, and work which challenges the notion of revivalism in post-Brexit Britain.
These events are produced in association with the St Mary Magdalene's Church redevelopment project. The church is Grade 1 listed and an outstanding example of neo-Gothic architecture; it is also on the Historic England 'at risk' register. The project will secure the future of this wondrous building - sharing it with as wide a public as possible as Paddington's primary destination for heritage, culture, and arts.
We very much hope to see you at the church on 5 December.
With best wishes and thanks.