A chance to hear from Harry Thompson - PDA activist, YouTuber, public speaker and author of The PDA Paradox - and others in Yorkshire!
About this event
By courtesy of Hotel Novotel Leeds Centre, Harry Thompson and Louise Walton (PDA mum), The PDA Experience is coming to Leeds, West Yorkshire.
Join Harry Thompson and fellow PDA experts by experience, Louise Walton and , for talks and conversations on the topic of Pathological Demand Avoidance - a behaviour profile within the autism spectrum. Never an easy topic, but expect an enlightening and honest account of life with Pathological Demand Avoidance.
The day will be kicked off by Louise Walton (mother of two PDA boys) who will share her experience in raising PDA children.
The very eloquent author and speaker (and adult living with PDA), Harry Thompson, will then deliver a talk in which he will offer unique, descriptive insights into PDA from a first person perspective. This will be followed by a Q & A session where you will have the opportunity to ask Harry whatever you want.
And finally, Dr Hilary Dyer (Specialist Consultant Educational Psychologist & Post Doctoral Researcher in PDA) will share her presentation from a clinical practitioner's perspective: Completing a successful PDA assessment in children.
Doors open at 14.15 for a 14.30 start. The programme will finish at around 16.15, with refreshments and an opportunity to network and meet and chat with the speakers afterwards.
We do hope you are able to make this wonderful opportunity to engage with some of the people who are most able to explain how life works - and doesn't - with Pathological Demand Avoidance.
*If you are a parent hoping to attend, and you are planning on bringing your child, please note that our cut-off age for under 18s is 13 years old. Thank you.*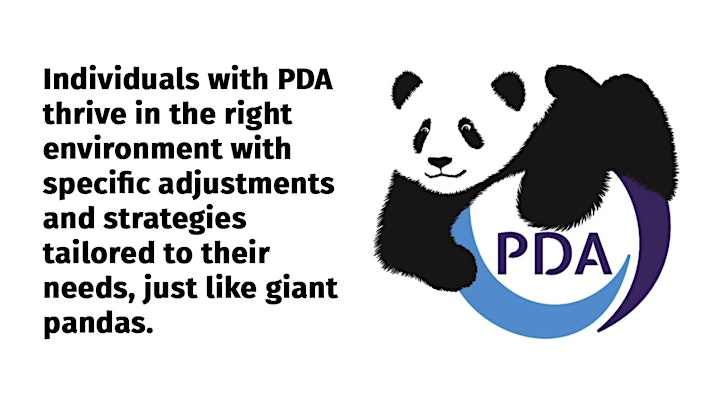 Organiser of The PDA Experience YORKSHIRE