Actions and Detail Panel
The Peoples Powerhouse-Early Bird
Tue 9 May 2017, 10:00 – 16:00 BST
Description
A Convention for all the people who will deliver growth in the North
The first Peoples Powerhouse Convention is a collective response to unmistakable interest, enthusiasm and support for a much wider dialogue about how we all have a role to play to create growth in the North. The Peoples Powerhouse aims to shine a light on how we all work together to create good and inclusive growth in the North.
We are sending a clear signal to Government and policy makers that, whilst essential, a skewed focus on business deals, transport and property without mention of people, skills or communities will not create the kind of step change we need to see, nor will it create the kind of North we all want to live, work or do business in.
Our aim is to build a long term movement for change that supports good and inclusive growth in the North and our particular focus will be on how people are the key to growth. As such, our dialogue will be inclusive of all sectors and sections of the community and this includes harnessing the combined skills and leverage of the public sector, voluntary, community, civic leaders and business.
PROGRAMME
09.45 – 10.15 ARRIVAL AND REGISTRATION
Refreshments available
Media briefings
10.15 OPENING ADDRESS
The Peoples Powerhouse; we need to look at growth through a people lens
Jo Miller, President of SOLACE and Chief Executive, Doncaster Council

Dame Louise Casey
Chair: Helen Pidd, Northern Editor, The Guardian
10.45 PANEL DISCUSSION: What does it take to have a north that works for all of us?
Alice Webb, BBC

Sarah Green CBI

Joanne Roney, Chief Executive Manchester City Council

Peter Holbrook, CEO, Social Enterprise UK (invited)
Chair: Helen Pidd, Northern Editor, The Guardian
11.25 – 11.30 The Peoples Panels
Tracy Fishwick, Transform Lives Company will set the scene for the Peoples Panel sessions which will take place from 11.30 through to 2.30pm.
11.30 to 14.30 The Peoples Panels
The aim of these diverse sessions are to shine a light on how people are flourishing in, and helping to grow, the North; innovative, interesting and thought provoking sessions based on proposals from organisations and people across the North.
Expressions of Interest to host a session are open until 31 March www.transform-lives.org/events
11.30 to 14.30 LUNCH will be available thoroughout the sessions.
14.30 – 15.00 Tea and Coffee and Networking
15.00 – 15.45 THE NORTH TALKS – East and West Stands
The opportunity to share knowledge, using the power of ideas, experiences and inspirational stories from all of us.
Chair: Neil McInroy, Centre for Local Economic Studies
15.45 THE PEOPLES POWERHOUSE: How we convert this into a mandate for change? What Next?
Melanie Dawes, Permanent Secretary, DCLG

Beth West, Commercial Director, HS2

Ed Cox, IPPR North

Fay Selvan, Big Issue North (invited)
Chair:
---


Developed and managed by a Core Group including: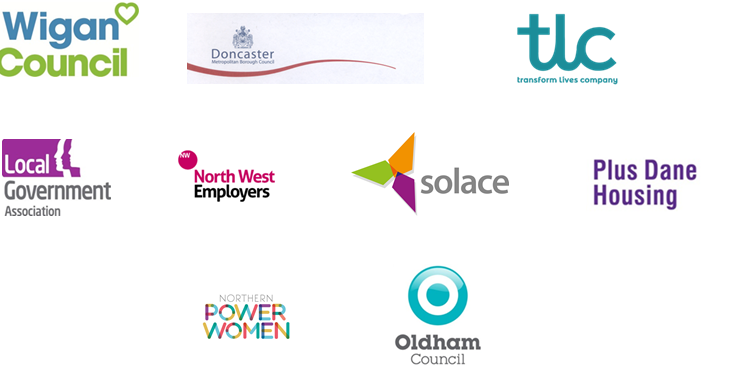 *Please note that any cancellations with less than 5 days notice will be charged at full rate. Any cancellations before this will incur a 10% fee.
For any queries please contact peoplespowerhouse@gmail.com