Description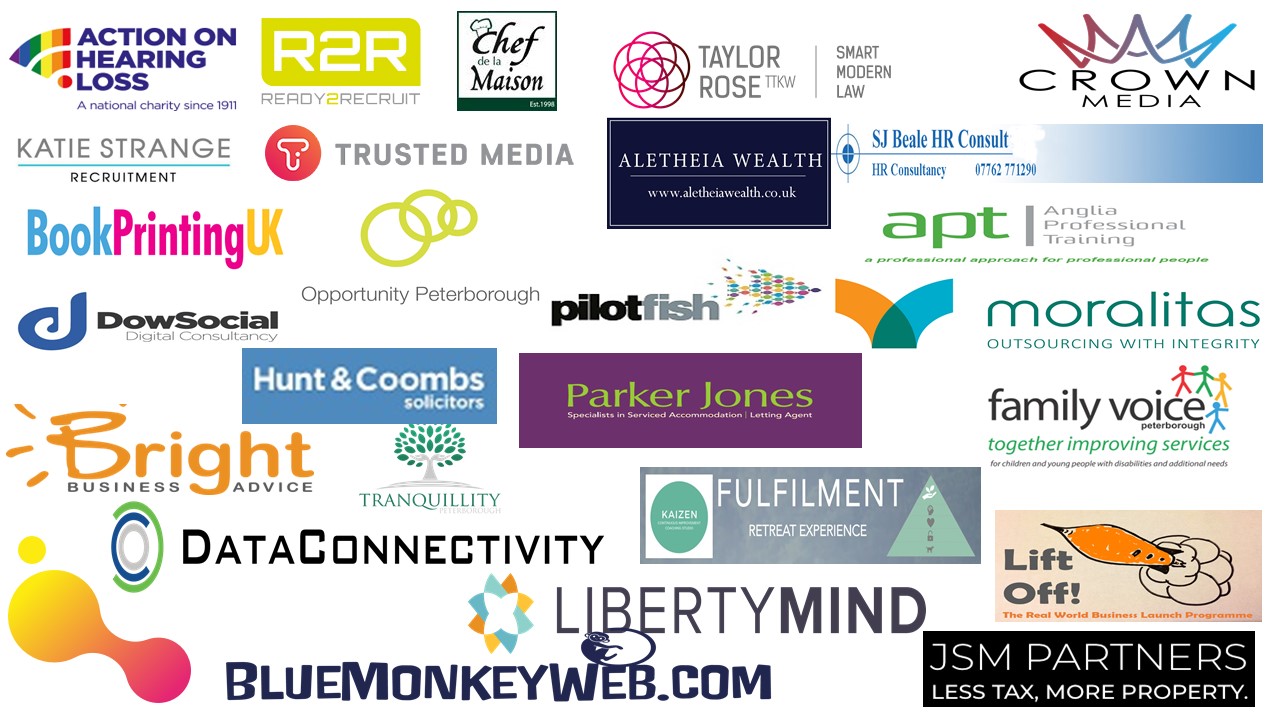 The Peterborough Business Expo - Let's Grow Together
by Brightfield Business Hub
One of the fastest growing Cities in England, Peterborough is home to an abundance of talented and driven individuals all seeking to make their mark on the City and beyond.
The Peterborough Business Expo brings together businesses small and large from across Peterborough and the wider County of Cambridgeshire, to showcase their business, services and products, to learn and grow - TOGETHER!
Discover what's in store for Peterborough as it continues to grow and evolve directly from those involved in local policy, spending and those promoting Peterborough as a place to live, work and flourish to national and multi-national businesses looking to relocate.
And see how you can capitalise on these plans, get support from them, and together create the Peterborough of the future.
---
Keynote Speaker:
10:00 - 10:15 - Gillian Beasley - CEO Peterborough & Cambridgeshire
---
Subject of Discussion - Growing Peterborough & Your Business with...
10:30 - 11:00 - Presentation Panel including Q&A with...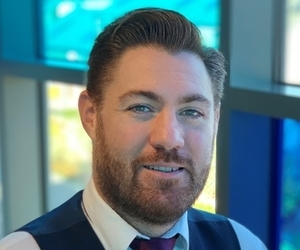 Tom Hennessy - CEO Opportunity Peterborough
As chief executive of Opportunity Peterborough, Tom leads the economic growth of the city, working with local businesses to increase job creation, innovation and skills development initiatives.
Tom joined Opportunity Peterborough in 2014 from Cambridgeshire County Council's Growth & Economy Unit where he was Project Lead for Inward Investment. He holds an MSc Development Management and Executive MBA and is a Member of the Institute of Economic Development.
---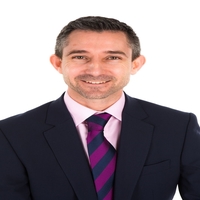 Richard Jones - MD Pilot Fish
Richard is a vastly experienced Finance Director with over 25 years' experience in the finance sector predominantly at board level. Richard specialises in helping complex organisations find finance for growth, devise and implement turnaround strategies and achieve stepped increases in scale.
After roles at KPMG and Thomas Cook Richard joined Travelex in 2003 where he headed up corporate finance (acquisitions) and treasury for its global operations managing over £2bn of funds on a daily basis. In 2007 Richard became Finance Director at Anglia Regional Co-operative, a retail and service business with over £400m turnover. He managed the transformation of this loss-making company by successfully selling non-core businesses and refinancing debt to find investment for development and expansion of the food and funeral business.
Richard founded Pilot Fish in 2012, providing commercial finance brokering and business advisory services. The company has grown to a very strong team of ten with both business and commercial property specialisms.
---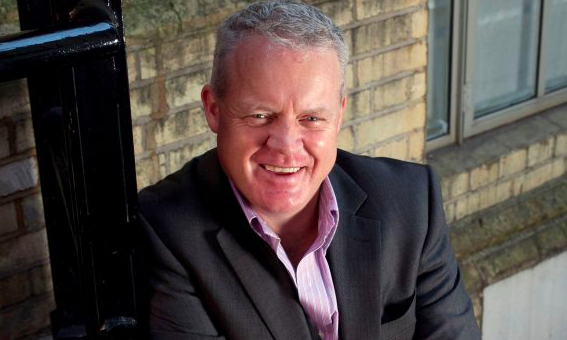 Mike Greene - Business Mentor & Entrpreneur:
5 Generations of Mike's family have lived in Peterborough where Mike has recently entered the world of politics.
Prior to politics Mike has spent most of his life in Peterborough, went to school here, had his first jobs here and has several business interests in and around the city.
Mike has experienced great success, as well as the pains of failure as an Entrepreneur, and uses this experience to advise other businesses in his role as Entrepreneur in Residence at BBH (having formerly been E.I.R. at Allia Peterborough). Mike has mentored global multi-billion £ businesses before selling his international consultancy after appearing on Channel 4's Secret Millionaire in 2011
Mike has supported dozens of local charities and completed many endurance challenges including 6 marathons, Long distance cycles, crossed the Atlantic as part of Clippers round the world yacht race and has climbed many mountains (in fact he'll be freshly back from climbing the Rwensori mountains in Uganda when he attends the Brightfield Expo)
Mike will be using & pulling from his experience in all these areas to answer questions and to share how you can grow your business
---
5 Business Growth Workshops hosted by:
11:30 - 12:10 - Jackie Cooper: Start up and New Business Management
Sharing knowledge and information to help you make your start up a success. Building excitement, ideas and confidence in an innovative, supportive environment. Why? Because everyone can launch, run and grow a business. You can do it, with the right support, insight and accountability.
---
12:55 - 13:35 - Lizzie Benton: Future Proofing Your Company Culture
In this workshop we'll explore the traditional pitfalls of outdated company culture practices and look at how every business can build a unique company culture that is future proof.
---
13:45 - 14:25 - Emerson Patton: Marketing and Lead Generation
In this workshop find out how to engage your customers and potential customers with your brand, how to develop a full proof 1 page marketing plan to accelerate your lead generation, how to get your message in front of your clients eyes through multi media campaigns, which use social media to boost your business brand awareness, top tips for websites to generating incoming leads and discover the latest marketing tools to help automate and accelerate your business.
---
14:35 - 15:15 - Kristian Downer: Mastering LinkedIn - The Right Mindset For Generating Opportunities
LinkedIn is a huge opportunity for businesses to build their visibility and generate leads but a narrow or sales mindset rarely bares fruit.
This talk looks at the opportunities that LinkedIn presents for small businesses and the practical steps they can take to seize them.
Understand what gets people to view your profile

Know what content gets interaction and how to leverage that
Practical steps you can implement in 10-15 minutes every day
---
15:25 - 16:05 - Katie Strange & Simon Selkirk: Employee Engagement - Motivation
In this workshop we'll explore the importance of employee engagement and retention, specifically looking at Motivation and the individual motivators of you and your team. We'll look at the different motivators we experience and how we can address and nurture these to create an engaged workforce.
---
Please email me michelle@brightfieldbusinesshub.co.uk if you would like to secure a place to attend the workshops/seminars.
---
Exhibitors
Meet, share and learn about other businesses in Peterborough.
If you would like to have a stand on the day to showcase your business please email me at michelle@brightfieldbusinesshub.co.uk for details.
Free Workspace:
One of the most difficult things for small business owners to do is to take time off work, but don't let that mean you miss out on learning new ideas, networking and sales opportunities and a way to learn about the latest in business practices.
Make use of Brightfield Business Hubs co-working space and high-speed internet (free for delegates and exhibitors). Dip in and out of the Expo whilst still staying in touch with your clients and customers.
Courtyard Cafe and Pool Table:
The perfect place for impromptu meetings away from the hustle and bustle of the Expo or simply a place to relax and reflect on what you've learnt and who you've met
---
Some of the benefits of attending and exhibiting at The Peterborough Business Expo:
Showcase your business:
Getting your business out there, and perhaps for the new business owner, more importantly, getting comfortable putting yourself out there and letting others know what you do, can be one of the most effective business growth activities you can invest in. Don't miss opportunities to do this.
Meet and connect with potential clients:
One of the greatest advantages of exhibiting at a business expo is that it allows you to meet and connect with potential customers in person instead of communicating with them over the phone. On the phone, you're just another voice – in person, you become someone that they know, recognise, and want to connect with.
Meet new companies that can help your business:
When attending a business expo you'll have the chance to interact with both prospective customers and prospective vendors. This makes an expo more than just an opportunity to expand your distribution, but a chance to expand your supply chain.
Speak directly to your target market:
Email surveys are a fantastic way to learn more about what your customers want and don't want. Unfortunately, their low response rate makes them useful only to businesses with a large enough email list to tolerate very few responses.
Business Expos are where you're able to speak directly to people within your industry, allow you to gather a huge amount of feedback that can help your business expand and improve.
Attending Workshops/Seminars of Interest:
Whether you are attending as a participant in the actual expo and booth or if you are going as an attendee, you can still take advantage of the free seminars.
Strengthen or establish your brand:
Business Expos are one of the few environments where you have the same amount of access to potential customers as your larger competitors do. This makes them a valuable opportunity not just for direct sales and marketing, but for strengthening your brand and positioning your business as a leader in its industry.
Cost-Effective Marketing:
Instead of having to spend a big budget on advertising your services and products, business expos can be an inexpensive way to promote your business. After all, you are showcasing what you and your business are about to an audience.
Build relationships at a business expo:
Business expos, conferences and trade shows are the perfect platform for meeting key people in your industry - giving you the opportunity to market your business face-to-face. Talk to as many people as possible, take the time to learn about their business, and remember to take their business card. You'll need it to follow up after the event.
Giveaway Opportunity:
An important selling strategy is to giveaway either your product or products that have your brand on them. This is a great tactic in a business expo industry and provides customers with not only a new belonging but can enhance your company's awareness in the consumer mind
Year-Round Promotions:
A first time meeting at an expo could result in year-round marketing for you and your client. Personally handing out brochures, verbally explaining the product and offering promotional products increases customer awareness about your company. This awareness could last all year if you continue promotional contact and maintain a client relationship.
What to do next:

Organiser of The Peterborough Business Expo - Let's Grow Together
Brightfield business Hub is a Peterborough based business Hub where we offer serviced and virtual offices, co-working, event space and business support events. With a background in Events Management, Administration and Reception Management. I work within the Enterprise Sector providing Business Support for Startups, SME's and Corporate entities within the Cambridgeshire region. I am also the Founder of the Women's Business Network.