About this Event
Film Synopsis:
From his hideout beneath a 19th century Paris opera house, the brooding Phantom (Lon Chaney) schemes to get closer to vocalist Christine Daae (Mary Philbin). The Phantom, wearing a mask to hide a congenital disfigurement, strong-arms management into giving the budding starlet key roles, but Christine instead falls for arts benefactor Raoul (Norman Kerry). Terrified at the notion of her absence, the Phantom enacts a plan to keep Christine by his side, while Raoul tries to foil the scheme.
This film is rated PG (parental guidance advised) by the British Film Institute. It's very scary!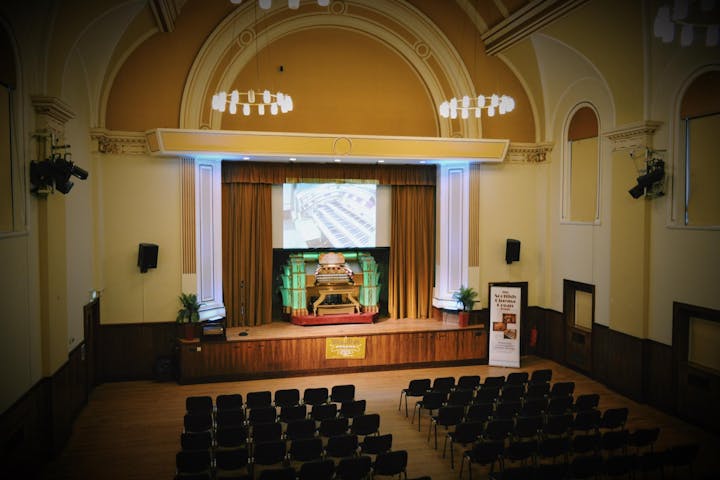 A truly unique experience...
Not many people know about the hidden gem in the Southside of Glasgow that is Pollokshaws Burgh Hall: one of the statliest and most conspicuous buildings in the city. Not only do we have a stunning late 19th century building to show this terrifying film in, but we will also be featuring an incredibly unique instrument: the 1937 Wurlitzer theatre pipe organ, an instrument designed to imitate an orchestra for the accompaniment of silent films. This is just about the closest you'll ever get to time travel!
Musical accompaniment will be provided by Aaron Hawthorne (Wurlitzer organ) who most recently won the ATOS Young Theatre Organist Competiton in Rochester, NY. He will be joined by award winning final year student at the Royal Conservatoire of Scotland, Rosie Lavery, who will be assisting in creating a sound world for the film and also performing a few Halloween-themed numbers after the film.