'The Photographic Portrait' Workshop - Portobello Photography School
Description
UPDATE: Due to Covid-19 'The Portrait' Workshop shall now take place online Participants will be contacted in advance (by Wednesday 22nd April) with a schedule and details of how to access the course online. It will be fun with a small group of participants, plenty of exercises to try and lots of time for questions and feedback. To 'attend' you will need access to a computer, a smartphone or tablet.
I'd hate to cancel as I know that you are looking forward to it. I hope that in delivering online you will still experience the personal and approachable spirit of Portobello Photography School. It will be fun with a small group, plenty of exercises to try and lots of time for questions and feedback.
Please let me know by Wednesday 22nd April what make and model of camera you are bringing to the course.
All the best,
Alicia
----
A day making photographic portraits with the technical and creative support of professional photographer and experienced educator Alicia Bruce. Teas coffees and tasty treats will be provided during the day.
Alicia's portraits have been widely exhibited and published with some held in National Galleries of Scotland Collection. Over the course of the day you will learn how to get better quality photographs, make use of and appreciate the quality of available light and move away from the automatic settings.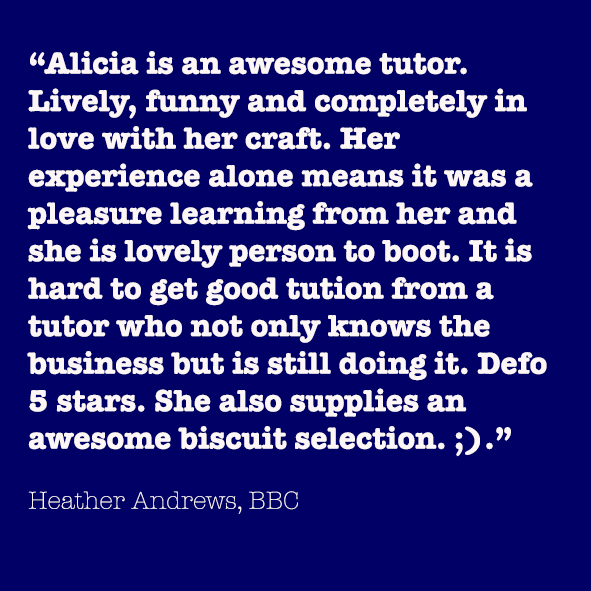 We will cover:
Composition
Lighting
Symbolism
Positioning
Technical considerations
Engaging and guiding the sitter
Our base for the day with be the wonderful Tribe Porty just 5 minutes walk from Portobello Beach.
About the tutor
Alicia Bruce has 20 years of photographic experience and 10 years teaching experience and a teaching qualification. She is currently Teaching Fellow in Photography at the University of Edinburgh. She also teaches popular photography weekends at Street Level Photoworks, Glasgow.
Alicia has exhibited and published her photography internationally winning several awards, including the Royal Scottish Academy Morton Award. Her work is held in several public and private collections, including National Galleries of Scotland. Recent commissions include Zero Tolerance's 'Violence Unseen', '209 Women' at the UK Parliament, 'Our World Heritage' for Edinburgh World Heritage. Her teaching page is: https://aliciabruce.co.uk/teaching/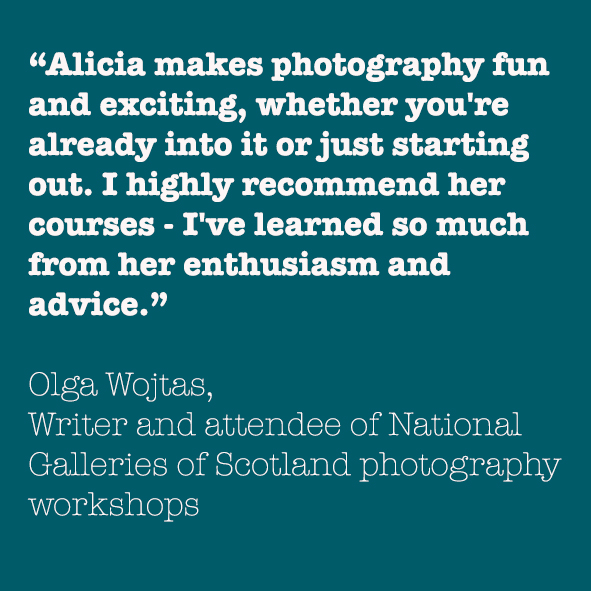 About Portobello
Portobello is Edinburgh's seaside suburb with a thriving, dynamic community, beach and promenade and ever-changing sea and skyscape. It is 20 minutes by bus from the city centre.
Who is the course suitable for?
This course is suitable for absolute beginners, enthusiasts and experienced practitioners looking to improve their portraiture skills.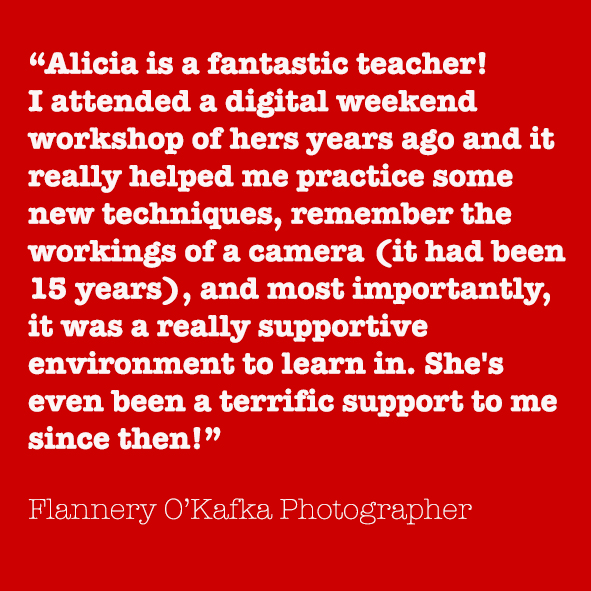 What to bring?
Participants should bring a DSLR camera with batteries charged and a cleared memory card, a notebook and pen. Dress for the changeable weather in Edinburgh in April. You are likely to be on the beach..
All students will be provided with a workshop schedule and some introductory learning resources, a map, local information.