About this Event
More than 40 years ago, on 25 May 1977, Star Wars began its world-wide success story with the first movie being launched at 32 cinemas in the USA.
We would like to discuss with you what is science and what is fiction in the iconic Star Wars movies and connect the Star Wars universe with current R&D in the physics department. There will also be hands-on activities and opportunities to speak with our researchers.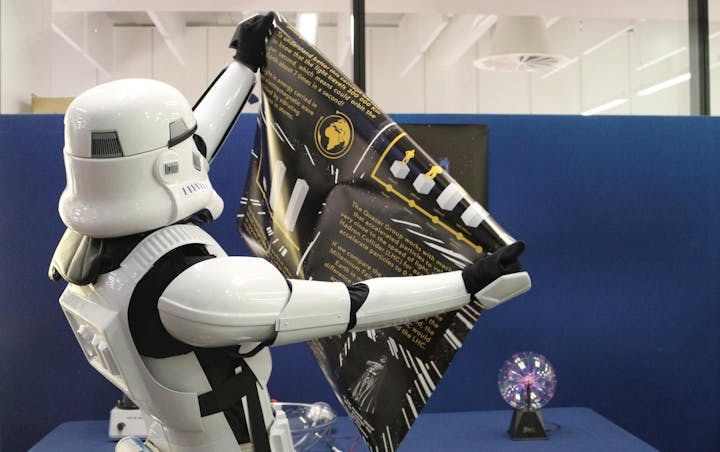 Programme
17:00 -18:00 Welcome, hands-on activities and discussion
18:00 - 18:45 The Physics of Star Wars - Prof Carsten P. Welsch
18:45 - 20:00 Drinks & Nibbles
This is not an official Disney/Lucasfilm event, but planned, organised and run by Liverpool staff and students.
Only staff and students of the University of Liverpool may register!

The event has received funding from STFC under grant agreement ST/S001565/1.
The OMA and AVA projects have received funding from the European Union's Horizon 2020 research and innovation programme under the Marie Skłodowska-Curie grant agreement No 675265 (OMA) and No 721559 (AVA).