Event Information
Refund Policy
Contact the organiser to request a refund.
Eventbrite's fee is nonrefundable.
You are invited to join us for the first of many online masterclasses led by some of the most renowned educators in the Pilates industry.
About this Event
Our Presenters...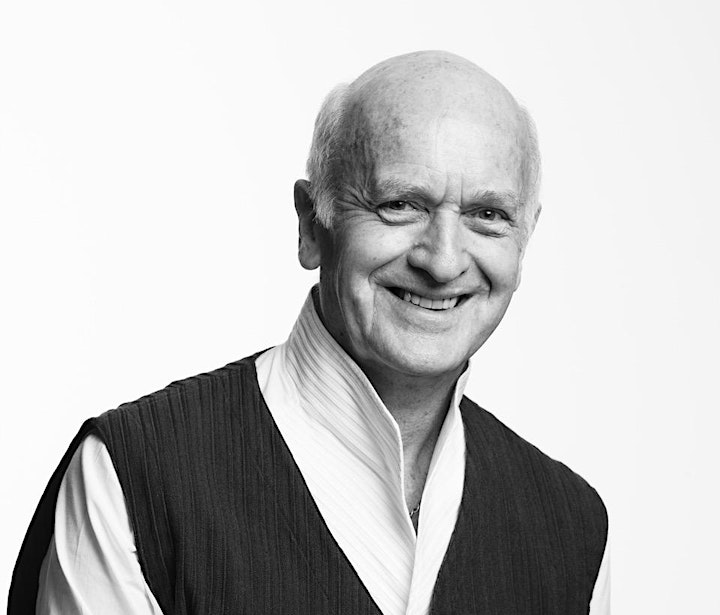 Alan Herdman
Alan Herdman studied at the London School of Contemporary Dance and was working as a teacher and dancer when, in the late 1960s, he was invited to New York to learn about the Joseph Pilates Method. There he worked intensively with Carola Trier and Bob Fitzgerald, two instructors who had been trained by Pilates himself.
Although well-regarded amongst New York's dance fraternity, Pilates was unknown in the UK at that time and Alan returned in 1970 to set up Britain's first-ever Pilates studio. Among his first clients were actors, dancers and singers, but word soon spread as doctors and physiotherapists began recommending Pilates to patients struggling with chronic injuries. Alan now lectures on Pilates around the world, and he has written several successful books, including The Pilates Directory (2004), The Gaia Busy Person's Guide to Pilates (2003), Pilates for Men (2007) and The Complete Pilates Tutor (2014). He runs a training course for Pilates instructors in London and supervises courses in both Athens and Istanbul. As well as running his own studios, Alan and his assistants teach in dance schools and designated Pilates studios internationally, and he regularly presents at Balanced Body's international Pilates On Tour.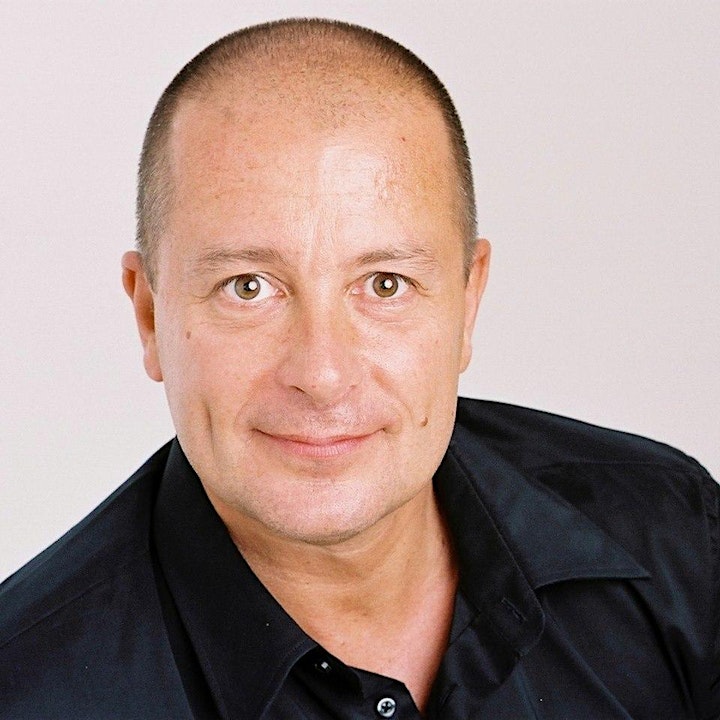 Michael King
Michael has been working with the Pilates technique for over 40 years. He originally worked with the technique as a dancer at the London School of Contemporary Dance. In 1982 he opened his own studio, Body Control, in connection with the newly formed Pineapple Dance Studios in Covent Garden London.
Two years later he was offered a position in Texas managing the Pilates studio at the Houston Ballet Company where he stayed until 1990. During this time sponsored by the Houston Ballet Michael travelled across the USA visiting and training at studios. In New York with Carla Trier and with Romana Kryzanowska at the original Pilates Studio in New York.
Michael also worked in the Voight Centre in LA for five years teaching fitness programs as well as at many other Pilates Studios including Winsor Pilates in Los Angeles.
He moved back to Europe in 1995 where following a two year contract in Switzerland he returned to London. Michael was the founder and Director of the Pilates Institute UK until 2008 and has since been running his own training school Michael King Pilates
Michael 's reputation as a renowned presenter both in Fitness and Pilates has been established since 1980. His training programs are now taught in over 30 countries worldwide and has been instrumental in the development of national and international standards in recent years.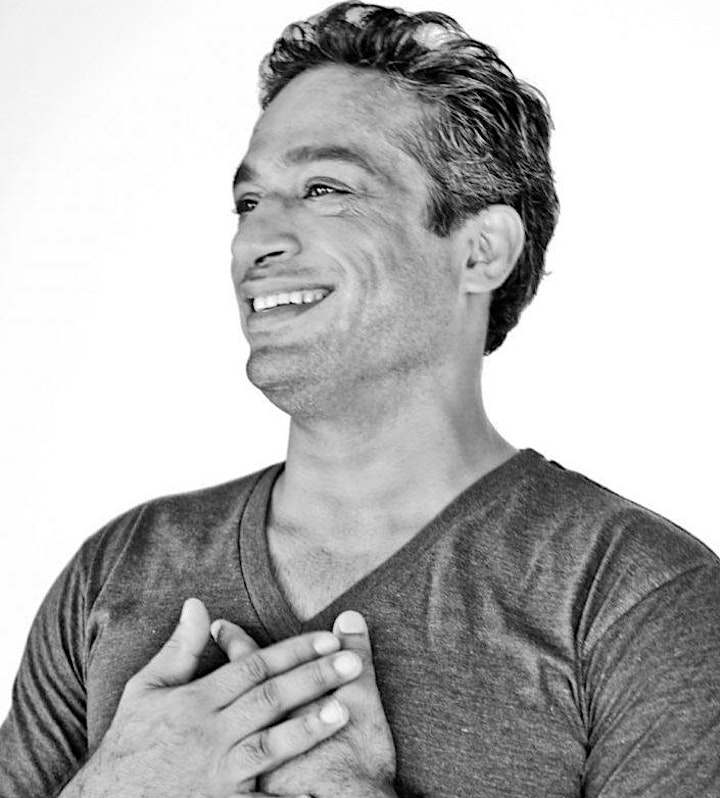 James D'Silva
The creator of The Garuda Method, The Garuda Apparatus, and founder of The Garuda Studio. James D'Silva was born and raised in Goa, India, before moving to England to become a professional dancer. Since then, he has performed, choreographed, and taught all over Europe and the USA. Throughout his career, Pilates and body conditioning were an integral part of his training routine. Over the years James has adopted yoga, GYROTONIC®, Feldenkrais, and Alexander Technique influences, generating a unique, holistic, and enjoyable style of movement and exercise. In 2000, James opened his own Pilates studio in London and from this base, his reputation has become well established amongst his many loyal clients. He has worked with Madonna and Gwyneth Paltrow, among others, and has also created best-selling fitness DVDs with Trudie Styler. James is a certified member of the Pilates Method Alliance and a certified GYROTONIC® Instructor.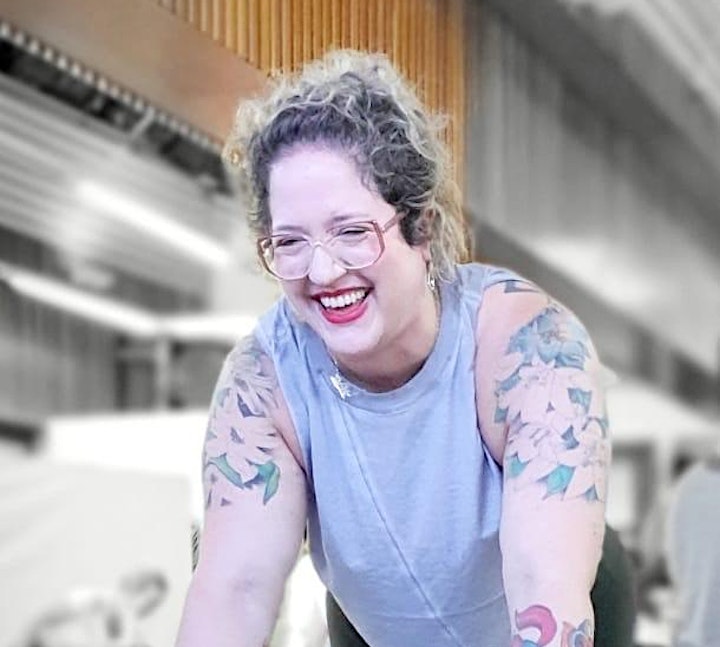 Anula Maiberg
Anula Maiberg was born in Israel and moved to NYC in 2001 in order to pursue a career in photography. While working on her degree at the School of Visual Arts she fell in love with Pilates through the classes and private sessions she took around the city. After receiving her Masters in Fine Art from the Royal College in London and a few years at a "desk" job she realized happiness wasn't in front of the computer screen. She decided to attended the Kane School for Core Integration (Kinected) to become a fully certified teacher graduated in 2009. After several years teaching she was accepted into the Kathy Grant Heritage Training Masters and graduated in 2014. Anula is passionate about upholding the traditions and principles of Pilates while being able to update and personalize them for the needs of her students. She also feels strongly about volunteering her time to the LGBTQ community and believes Pilates is a wonderful movement modality and a tool for healing in a supportive environment.
Ton and Michael
Ton and Michael are long time veterans of the Pilates Method and are internationally recognized Pilates Teachers, presenters, educators, consultants, and innovators. Their main teacher/mentor was Romana Kryzanowska and they were Teacher Trainers for her Certification program in NYC. Their interpretation of the Pilates Method today is an accumulation of the work from Joseph Pilates, the Pilates Elders, Spiraldynamik® and other modalities and science.
Together they set up several independent Pilates certification programs internationally, created the TRIADBALL™ and manual, collaborated with Physical Therapists to integrate the Pilates method into patient-based therapy programs and work with athletes and coaches in the NFL, MLB and PGA. They are also the USA representatives for Spiraldynamik® in the fields of Pilates and Movement.
Michael and Ton's work can been seen at Pilatesanytime.com, Pilates-alliance.ch and https://bodycontrolpilatescentral.vhx.tv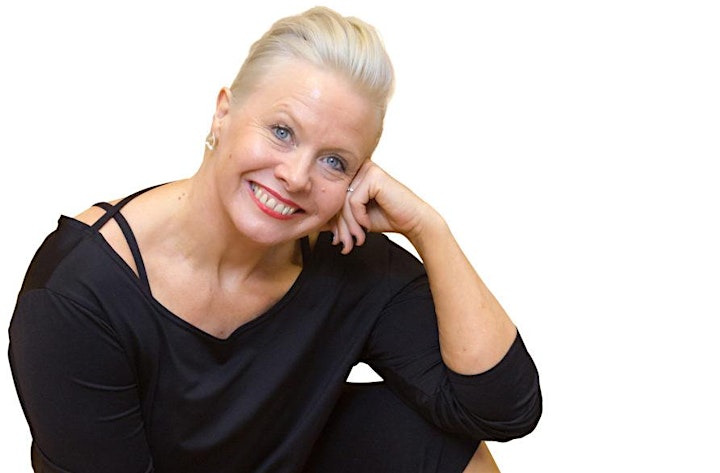 Cherry Baker
Cherry Baker has been teaching exercise for over 40 years. Owning two Pilates studios and an Educational Training Company. She is known for her sense of humour and down to earth delivery. Cherry developed a more modern approach to the wonderful works of Pilates. Utilising all the timeless principles of Pilates to work with a variety of clients. She was one of the first to incorporate a more standing approach to Pilates. Cherry has won many awards within the exercise industry amongst them lifetime achievement award with IFS .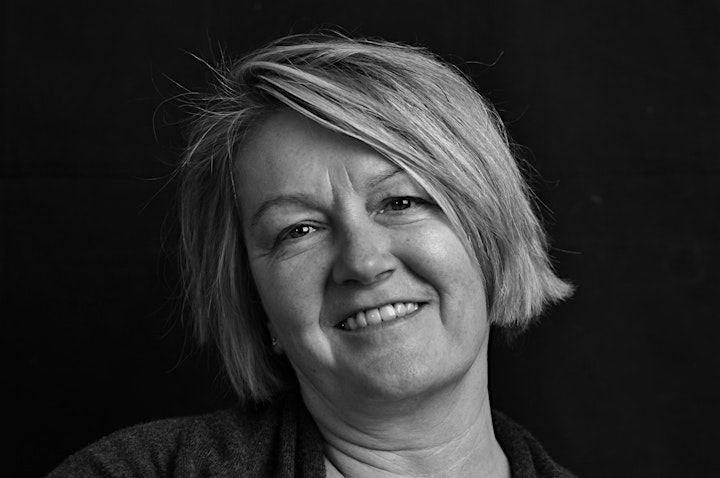 Gill Cummings-Bell
Gill Cummings-Bell BA (Hons.) M.Sc. PGCE. MBA MIfL. is a clinical exercise physiologist who specialises in therapy exercise,  management for training, performance, recovery and body weight management.  Gill has been a leader in fitness, health & wellness education and an international presenter on exercise and nutrition for over 35 years. Gill leads the field of research and tutor education in the UK in therapy exercise, Pilates, nutrition and tutor training.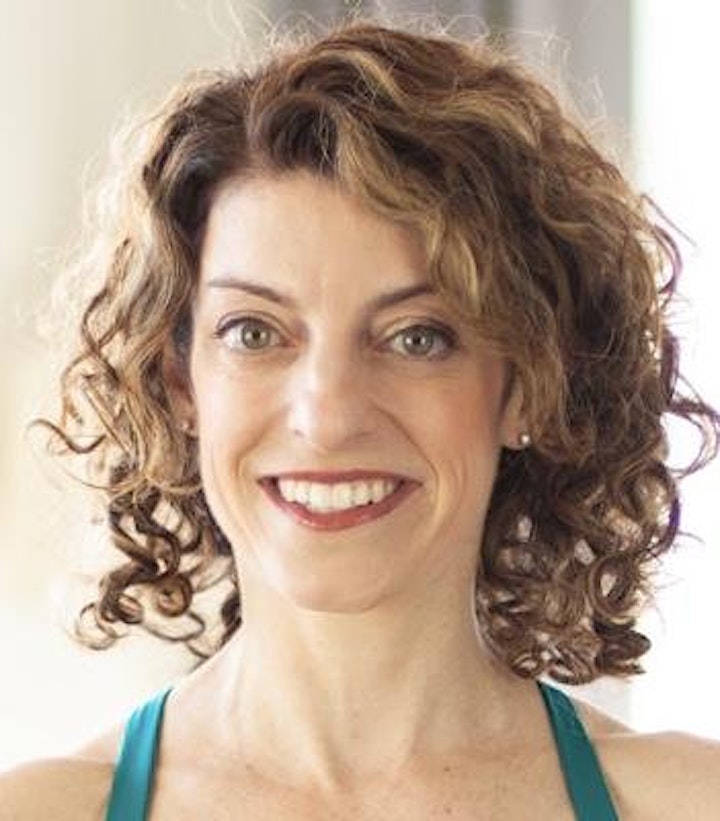 Rebekah Rotstein
Rebekah Rotstein is an industry leader in Pilates, bone health and movement education. She is the creator of the medically-endorsed Buff Bones® system, with hundreds of trained instructors around the world. She partnered with Hartford Hospital's Bone and Joint Institute to conduct a pilot study with Buff Bones for underserved populations and helped spearhead their in-house bone-safe classes for the community.  Her own diagnosis of osteoporosis at age 28 led her to advocate for others with low bone mass and to provide innovative education and programming for them. With a varied interest in the body and integrated movement, she has participated in eight cadaver dissections with Gil Hedley and John Sharkey and completed programs and coursework in fascia research, somatic studies, and visceral manipulation. Rebekah was one of the first visiting instructors at Pilates Anytime, is a long-standing ambassador for American Bone Health and worked as a partner of the U.S. Department of Health & Human Services. 
Sessions...
JAMES D'SILVA: Garuda Foundation Matwork
Encompassing the principles of Pilates, the breathwork and asana practices of yoga, and the athleticism of dance, Garuda is heralded as the face of 21st-century fitness.

Holistic, organic, dynamic – Garuda is the hybrid that is revolutionizing our approach to exercise. Garuda Matwork Foundation is a Pilates-based system that builds gradually from the micro to the macro. Here movements start first by isolating individual muscles, then move on to the myofascial lines they belong to. This gradual formulaic approach makes it especially effective for people with dysfunction or imbalances.

Garuda was conceived and developed personally by James D'Silva, during his own dedicated practice over many years as well as in his inspiring teaching of these disciplines to others.

All of the exercises are systematically devised to bring your mind back into exercise while making your body the leanest, strongest, and most flexible it has ever been.
GILL CUMMINGS BELL: Movement Assessment for Pilates Therapy Exercise
Gill is a 'Clinical Exercise Physiologist' who works as an international educator and expert in her field of work as well as working clinically daily with patients. Gill will develop your understanding of how to conduct a series of movement assessments that identify the common dysfunctions that your Pilates clients may present with, and how these common dysfunctions translate to outcomes for change. Gill will teach you how to use her unique movement assessment tool and how to translate the outcomes for change into Pilates therapy exercises that can really make a difference to your clients and class whether they present with conditions or just to help them improve their functional movement patterns.
MICHAEL KING: Mini Ball Plus
Join Michael in this super-packed fun-filled session full of ideas of how to use this creative piece of equipment in Pilates sessions. Michael will show how to either use this to challenge the students or help them learn the movements and with his own unique creative personality how you can bring the Pilates Principles to life in your sessions.
ALAN HERDMAN: A Fusion of Pre-Pilates, Contemporary and Traditional Mat Exercise
The session will include exercises form the reformer and trapeze table repertoire that can transferred to the mat challenging the student with balance and weight distribution. For example rowing series, backstroke. kneeling chest expansion and kneeling arm circles.
CHERRY BAKER: Sling Your Pilates
As we grow as teachers and our clients gain experience we can adapt and collaborate with research in human movement. The body is an amazing complexity of systems made up of sling systems or chains. Imagine an orchestra playing beautifully in tune!
In this session we will look at a more standing and functional approach work with our sling systems addressing these chains .
Let's look at integrated movement patterns using resistance bands standing and mat based exercises. You will need a loop band or an extra long resistance band.
REBEKAH ROTSTEIN: Buff Bones® - The Movement System for Bone and Joint Health
Strengthen your bones and boost your balance! Using techniques to remove fascial restrictions and reorganize the body, discover a new freedom of movement that feels delicious and supports your skeleton.
TON AND MICHAEL: Pilates and Spiraldynamik®
Experience how two amazing methods can work together to create a truly unique and complete movement practice.
Spiraldynamik® is a movement and therapy method that is based on functional anatomy. The spiral is an organizational principle that can be found throughout the universe. In nature, the spiral form is everywhere: galaxies, weather movements, the way plants grow, all the way to the smallest DNA. Logically, the body is not an exception to this and spirals are found throughout the human anatomy as well in the coordination of stance and movement. Incorporating the principles of Spiraldynamik into our Pilates practice we add the concepts of functional anatomy to our Pilates practice. In this easy to follow flowing workout you will experience the 3D movement of the spiral within the Pilates exercises, moving you closer to your full movement potential.
ANULA MAIBERG : The 'Anula Experience'
A somatic movement class inspired and informed by the Pilates method. Be prepared for creative sequences, lots of twisty spirals, challenging body and mind. Please join me in a calming slow paced approach to an exercise class!
Date and Time
Location
Refund Policy
Contact the organiser to request a refund.
Eventbrite's fee is nonrefundable.