Description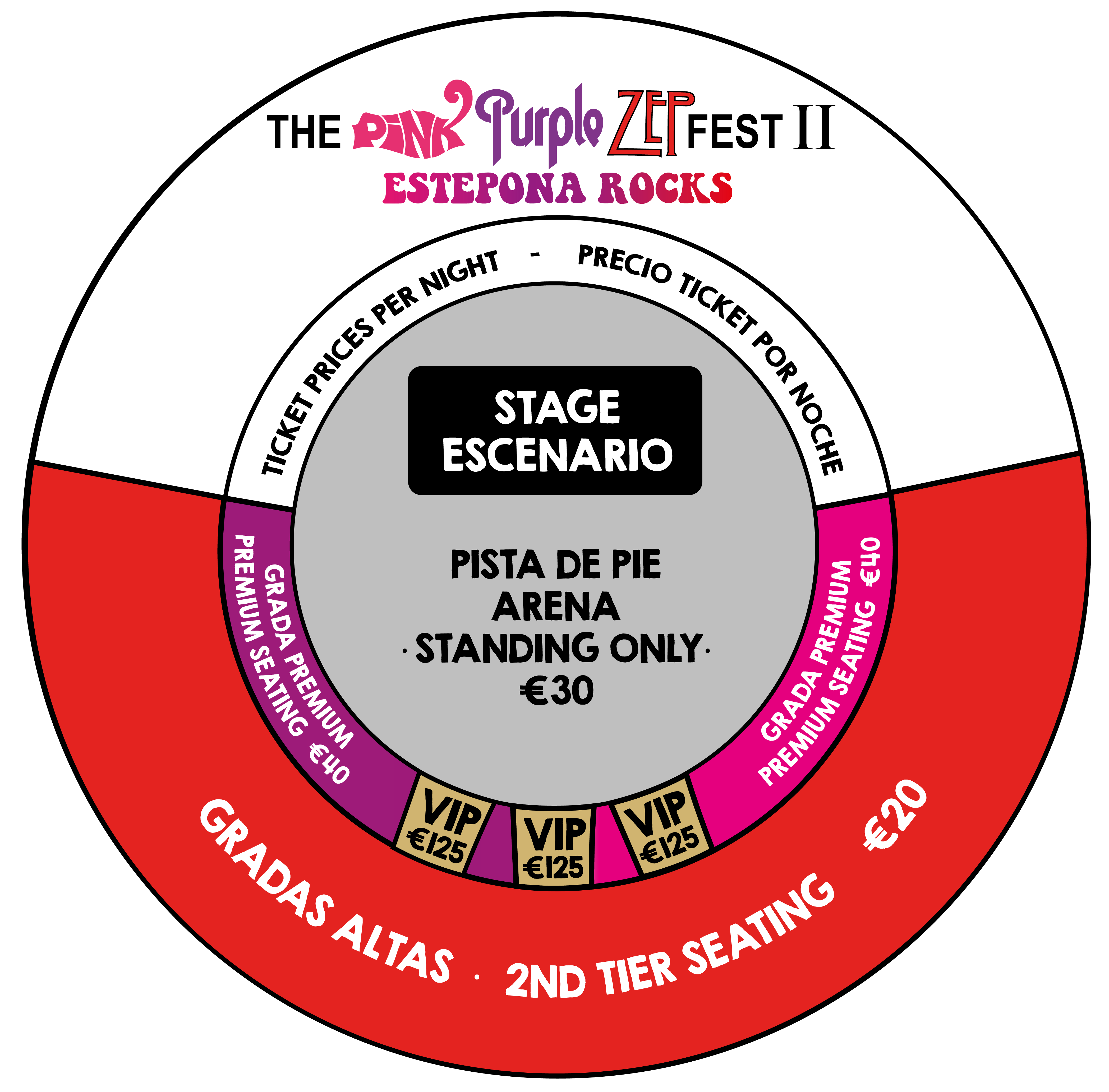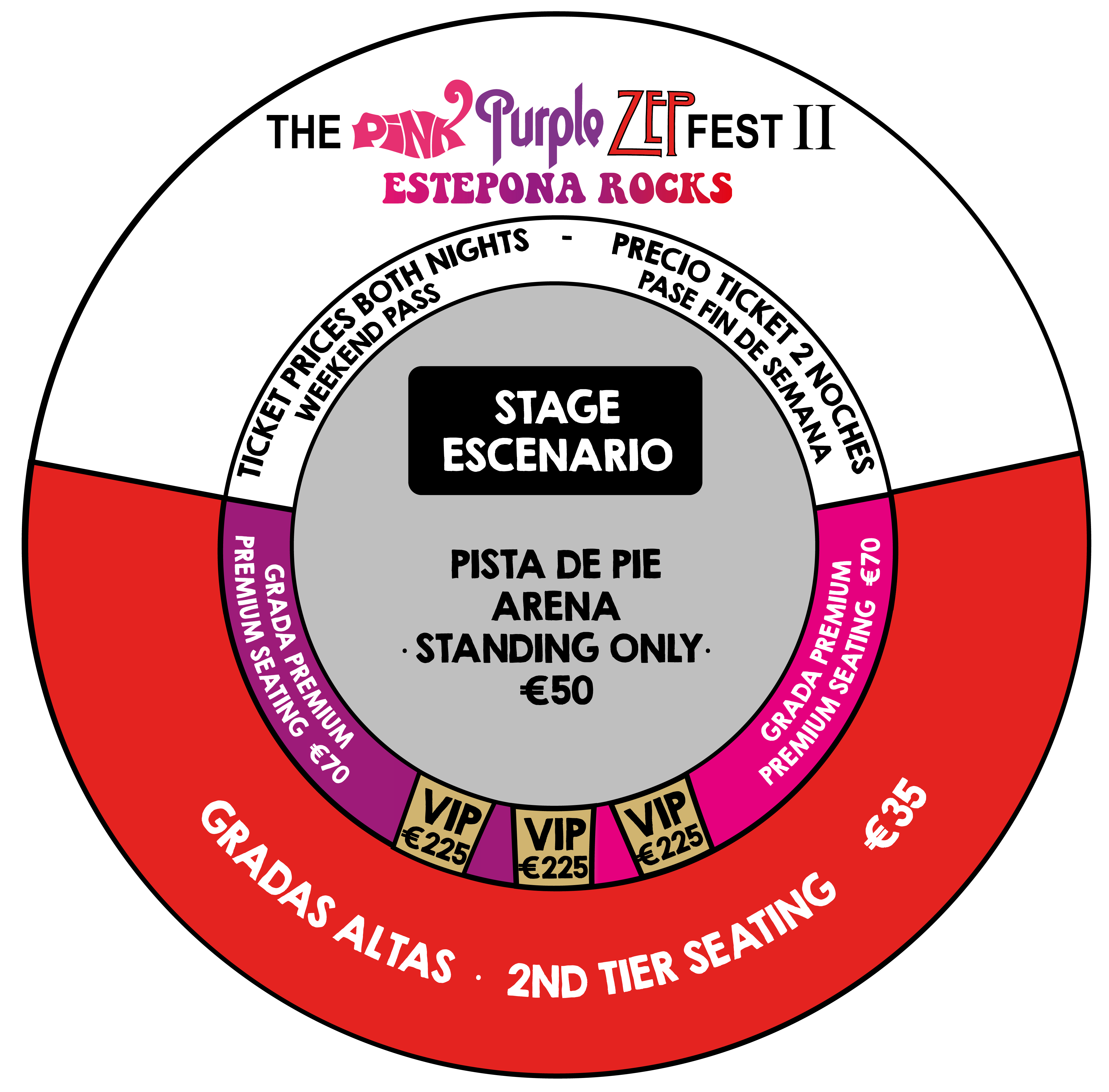 The Pink Purple Zep Fest II (Estepona Rocks) is a celebration of the music of some of the biggest names in rock history. Imagine if you could attend a concert featuring Pink Floyd, Deep Purple and Led Zeppelin in their heyday of the early 1970's. Or Guns n Roses and AC/DC in the 80´s? Well imagine no more! We´ve even added a Foo Fighters band to the line-up to bring the vibe right up to date.
Pink Purple Productions presents The Pink Purple Zep Fest II (Estepona Rocks), featuring some of the leading tribute acts from the UK.
On Friday 28th June 2019, Foo Fighters GB, Guns 2 Roses and AC/BC will perform some of the most memorable rock songs from the 80´s onwards.
On Saturday 29th June, Think Floyd, Deeper Purple and Whole Lotta Led will repeat the success of their amazing performances at The Pink Purple Zep Fest in 2017.
Over 4 hours of classic rock on each night, featuring all of the iconic songs associated with the original bands, plus a few slightly more obscure songs for the diehard fans!
The concert is taking place in the Plaza De Toros in Estepona on the Costa Del Sol, a venue which has hosted a number of rock concerts over the years, including The Pink Purple Zep Fest in 2017 and even none other than the real Deep Purple in 2008.
The Pink Purple Zep II (Estepona Rocks) promises to be the "must see" rock event in Estepona in 2019, we look forward to seeing you there!
Doors open at 19.30 and the first band will be on stage no later than 21.00.
Please note, Weekend Pass tickets will only be available for purchase until 21st June, they will NOT be on sale at the ticket office on the first night of the event.
Terms and conditions apply, visit http://pinkpurpleproductions.com/terms for full list of T&C´s.