Sales Have Ended
Registrations are closed
We're really sorry, tickets are all gone for this event! Please look at our event listings for future opportunities to join.
Sales Have Ended
Registrations are closed
We're really sorry, tickets are all gone for this event! Please look at our event listings for future opportunities to join.
Description
A unique opportunity to join an exclusive, creative one-day workshop that immerses participants in exploration. Work in a curated environment with the tools and techniques used to shape some of the world's biggest and best organizations and brands. Create your own well-defined Pioneer Mindset, leveraging the power of people to inspire the successful and relevant future of your organization.
This multi-level practical workshop explores the innovation process from a design thinking perspective in your own context. You will travel that exploration through a curated immersion that inspires and unleashes participants to contribute openly through a combination or approaches. Everyone will leave with in-depth, insightful outputs that, directly implemented, will create huge impact.
Only 20 Spaces are available.
---

WHY COME?
Despite their world-leading strengths, many organizations struggle to understand how to stay relevant in the rapidly shifting modern world. Worse still, many get it wrong, hindered in their innovation journey by challenges of understanding, scale, system, approach and other blockers to agile thinking – often caused by past successes. In this exclusive workshop, you will discover how to access your organization's capability and heritage, honing it into an effective, competitive and compelling modern approach.

We live in an age where standing still for too long can kill organizations. This is the ultimate opportunity to gain the knowledge to stay on your toes, stay relevant and create sustained success.
Ask yourself this: What would 10% gains in any area mean for my organization?
WHAT TO EXPECT:
An immersive, one-day workshop, held at an exclusive location, curated by the world's best alternative business thinkers, giving access to the techniques they use to power some of the globe's biggest organizations and best-known brands.
Explore the difference between disruptive and integrated innovation, identify and explore opportunities in a journey that takes the best of what is, adapts it for true innovation, creates methods of incubation and scaling of new products and services through design thinking:
Defining True Innovation
Identifying the Right Approach for You
Creating a Methodology and Mindset
Getting Adoption in the Real-world
Recognizing and Removing Blockers
Hacking Your System and Structure
Creating Productive Competition
Driving the Right Behaviors
Creating the Necessary Connections
Creating the Environment for Collaboration
Preparing and Processing Triggers
Living the Sprint

OUR GUARANTEE:
You will leave this workshop with a defined approach and action plan to take back to your organization and implement to drive future success.
The experience is designed and delivered by the people at My Amazing Team. It's what we do every day for the world's biggest companies and best brands.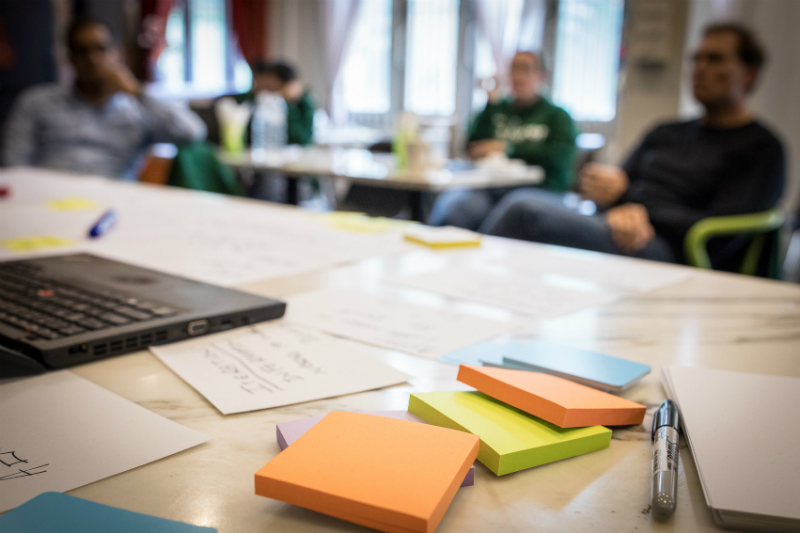 THE BEST FACILITATION:
This workshop is facilitated by Andy Swann, the world-renowned expert in the relationship between people, organizations and the actions they take. Andy works with the planet's most famous organizations, helping them to create the future. This is an exclusive opportunity to work with him and access his expertise in an intimate, focused surrounding.
Andy creates experiences that inspire and teach everyone, catalyzing through a mix of information, inspiration, stimulus, connection and observation.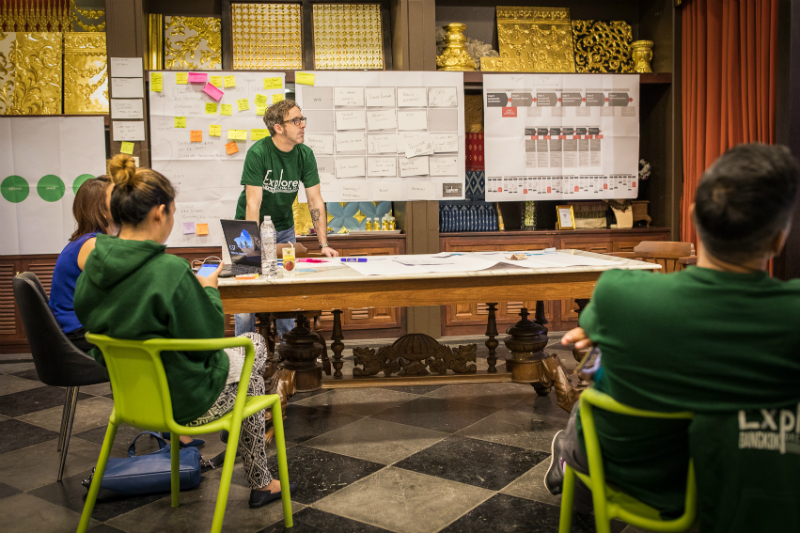 AN EXCLUSIVE OPPORTUNITY:
You will be part of a small group of likeminded peers, collaborating on ideas and creating their own methods. These workshops take place in exclusive and prestigious locations, providing immersive, enjoyable environments that help you to think. Because we believe in focus and attention, we never exceed our maximum of 20 participants per session.
Join us as one of our exclusive participants and you will:
DISCOVER: The good and bad of what is now.
IMAGINE: How could it be.
CREATE: What it takes to make this real.
DO: Put it into practice.
Be one of our exclusive participants and remove boundaries to sustainable success through unleashing creative exploration.
Only 20 Spaces are available. Book Now and ensure you get the opportunity to participate in something truly special.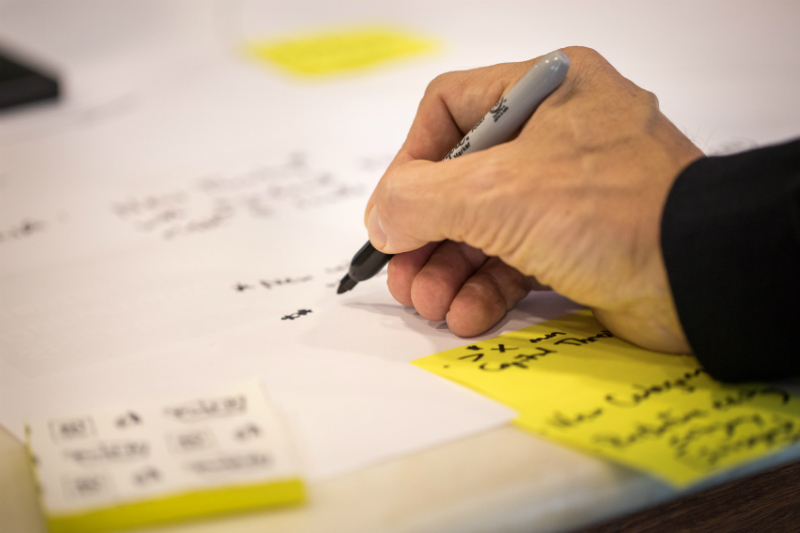 ---
BONUS I:
To make the most of our exclusive venues and the opportunity to share insight, encouragement and ideas with your peers, join us for a participant-only cocktail reception immediately after the workshop. A relaxed debrief and opportunity to continue the experience!
BONUS II:
Every participant receives a Pioneer Pack containing resources, stimulus and inspiration to take away and use in establishing your own Pioneer Mindset. Included in the pack is a signed copy of Andy's book The Human Workplace, described as 'essential reading for all leaders'.
---
FAQs
What is The Pioneer Mindset?
The Pioneer Mindset is a one-day event sharing the powerful tools and techniques any organization needs to develop its own mindset for staying relevant, innovative and successful today and into the future.
It uses strategies, tools and techniques developed for some of the world's largest organizations and biggest brands, crunching a high-budget 3-day corporate exploration into an impactful one-day immersion, designed and delivered by one of the world's leading agencies and facilitators.
Coming to 16 cities, each immersion is strictly limited for up to 20 people, held in an exclusive venue and created to provide lasting inspiration and impact for every participant and their organization. From a starting point of what would 10% gains mean to you, The Pioneer Mindset will help you build the framework to bring constant progress to your business.
What Do I Get?
Every participant gets the exclusive opportunity to be one of a maximum of 20 people in the room. Over the course of a structured, facilitated day, you will use tools and techniques created by My Amazing Team and utilized by some of the most complex organizations and largest brands on the planet.
In addition, the mindset, process and strategies you develop will be recorded and taken back to your business for positive implementation, using bespoke designed stimulus and resources – all of which you will take away with you in digital and printed form.
Personally, you will get inspiration from creative problem-solving techniques and new perspectives, while having the opportunity to network with peers during a day designed for experience, immersion and impact.
From the first welcome to the end of day social drinks, you will be wholly immersed in ensuring relevance for the future and ongoing gains, in an environment designed to give you alternative thinking space to create that success.
What About ROI/ VFM?
The Pioneer Mindset event is designed specifically to deliver the value of a 3-day corporate immersion in a one-day exploration, at a fraction of the investment. It's powerful, intensive and why we will never repeat the event after this limited series.
From the participant packs that are full of resources, stimulus, a copy of Andy Swann's book The Human Workplaceand other high-value items, to the take-away toolkits, techniques and strategies, everything is designed to create value and impact.
You can implement the strategies to drive a minimum of 10% gains in any area of your business and the value you get from an immersive day in an alternative environment dedicated to thinking differently is invaluable. However you measure it, The Pioneer Mindset will deliver for you.
What Will I Take Away?
The entire day is designed around creating your organization's Pioneer Mindset. You will leave with strategies, approaches, developed ideas, tools and techniques to create 10% impact in any area of your business.
You'll gain inspiration, connections and new perspectives, as well as creative thinking and other techniques you can use to maximize impact in your life and work. There will also be some surprises!
In short, you will take away the ability to keep your organization relevant and successful into the future.
Is There a Delegate Pack?
Every Pioneer Mindset participant will receive a full set of resources, tools and stimulus. In addition, a participant pack containing high-value materials, products and books, including The Human Workplace by Andy Swann, will ensure the impact continues long after you leave the room and go back into your organization.
What About The Venue?
Each Pioneer Mindset venue has been exclusively selected for quality, immersion and environment. They are private, high-quality locations that are far more inspiring and immersive than a traditional meeting or conference space, where hosting and hospitality are excellent. This will run right through to the end of day drinks and networking reception.
You will be sent the venue details at least 4 weeks in advance of your Pioneer Mindset session.
Who is Hosting The Pioneer Mindset?
The Pioneer Mindset is developed by My Amazing Team, based on delivering innovation, strategy, transformation and insight projects for some of the largest, most complex organizations on the planet and biggest brands.
The day is hosted and facilitated by Andy Swann, author of The Human Workplace and global expert on the relationship between people and organizations. Andy coaches some of the most senior business people on the planet to deliver relevancy and sustainable success and is known for his inspirational, energetic and approachable style.
He will be supported on the day by facilitators form My Amazing Team to ensure every participant has the most immersive, impactful experience.
Who is Organizing The Pioneer Mindset?
The Pioneer Mindset is organized by My Amazing Team, bringing together their experience in global project delivery, corporate immersions and event creation to deliver the ultimate corporate immersion.
How Can I Get in Touch?
Drop us a line anytime here.