Description
At our LATE LATE summer event we'll be discussing Customer Services, as the new primary battlefield. This is a big issue for B2B and B2C.
Retention versus new market share.......Why is service delivery often so mixed, from one day to the next?
Our event Sponsor is The Hope Street Hotel, who will be hosting us in the Skyline top suite and bar with its fabulous views across the city and outside balcony!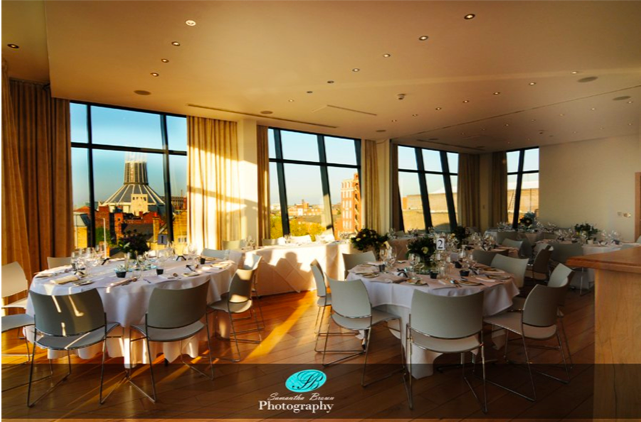 As always, we'll be on hand to help you in marketing yourself and your company and making great connections at the event.
Interview Slots - Minimum Two Pound donation
As part of our event, we open up the floor to anyone who'd like to be interviewed for two minutes about their business, and sector. These are fantastic for exposure, introductions, and understanding of your service and goals, and all money donated goes towards our bursary plan to support a young person into business!
The Panel Speakers
We'll be putting your questions to our assembled panelists, and doing a deep dive into Liverpool City Region customer service levels. This section of the event is approx' 30 minutes.

Why are many doctors receptionist and post office counter staff so rude and officious?
How much business is lost through negative PR?
Why don't more businesses invest in their staff team training?
Which are the brands and companies, that we can all learn from?
How do you manage complaints, and then recover a position?
Is service level in B2B as important as it is in retail and hospitality?
Are Trust Pilot, Trip Advisor and rating sites of any value?
Following three successful events, we will be ratcheting up your Business Marketing at event four. There will be at least four opportunities for attendees to take part in our Interview slots, as well as a marketing table - don't forget to bring your marketing leaflets and materials to share!
Buy your early bird tickets in advance for £12.... Or pay £15 on the door.
Passport Tickets are £10 per visit for 6 places - use when you want (£60) with extra benefits.
Follow us on Twitter @theplatformLCR and Instagram @theplatformLCR
Our Partners
In partnership with our colleagues at the Liverpool Business School who are the 2018 series sponsors.