Description
Eugen Raportoru, one of the most important Romanian painters of his generation, whose raw and vibrant style imposes by its depth a mise-en-abyme of our own emotions in the face of time, is our guest artist in April. His first UK solo show, entitled 'Urban Report' and comprising a selection of works that interrogate the soul and memory of place, will open in our Brâncuși Gallery in the artist's presence.
The opening will include the screening of Ovidiu Darian's 'The Claim to a Face', an award-winning documentary that delves into Raportoru's startling way of making art, and a mini-recital offered by exuberant violinist Mălina Ciobanu.
"With each exhibition, the painter proves to be more in control of his means of expression, with a more personal and uniform style and vision. The characteristic feature of his painting seems to be his great lyrical discretion that avoids any issues that may be 'spectacular' by themselves. Refusing the «noise» of thread colours that make any deeper meaning unintelligible by their uproar, Raportoru's painting requires form the viewer his inner silence and the attention needed to perceive a whispered confession." - art critic Victor Ernest Maşek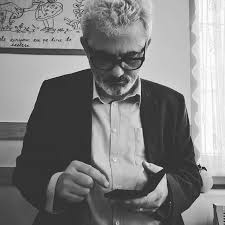 With a Master's Degree in Painting from the National University of the Arts in Bucharest, Eugen Raportoru is the only Romanian artist of Roma origin to have exhibited his works at the Royal Academy of Arts, at the Vatican - under the aegis of UNESCO, at the Ethnic Museum in Oslo and in Stockholm. The artist's talent for painting and graphics was already discovered at age of 14, when he exhibited at the Grivița Cinema in Bucharest. In Romania's capital, Raportoru has also exhibited at the Palace of Parliament, in the Brâncuşi Hall at the Simeza Gallery, at Art House or at Gold Art, and his work was also presented in the cities of Sibiu and Sinaia. His mentors were Mihai Cizmaru and Ion Brodeală, followed by Corneliu Baba and Marcel Bunea, whose workshops he frequented always bringing his works for evaluation. Eugen Raportoru was commissioned to illustrate several books such as the Romanian-Hungarian-Romany Trilingual Dictionary (Vanemonde Publishing House, 2001); a volume of Biblical texts in Romany, published by the PROVIDENTA Foundation (2002); a reader for Romani children by Vanemonde Publishing House (2001); and The History and Traditions of the Romani People and the Civic Educational Guide, both editions of A.M.M. (2004). His works can be found in private collections in Switzerland, Sweden, France, Germany, Italy, the Netherlands, Spain, the USA and Canada.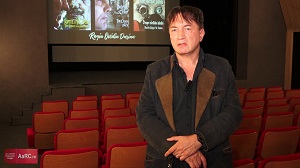 Ovidiu Darian is the director of 'Among Shadows and Mirrors', an art documentary made up of three episodes portraying contemporary Romanian artists with multiple national and international awards. The first episode presents Nicolae Alexi, one of the most important Romanian graphic artists and a professor at the University of the Arts, who has shaped generations of branded artists. The second is dedicated to Eugen Raportoru, a volcanic artist of extraordinary force and productivity, while the third portrays painter and graphic designer.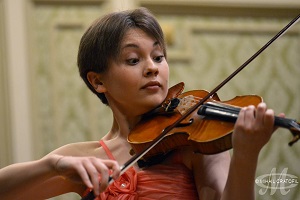 At the age of 7, Mălina Ciobanu started studying violin with Dr. Bujor Prelipcean at the National College of Art "Octav Băncilă" in Iași (Romania). Since the autumn of 2017, Mălina has been a student of the Barenboim-Said Academy in Berlin, under the guidance of violinist Mihaela Martin. The young Mălina already had concerts in many European countries such as Austria, Greece, Italy, Switzerland, Germany, Spain, France, and Romania. This year she performed within "The Young Classic Europe International Festival" (Germany), "Pablo Casals Festival" (France), "Encuentro de Musica de Santander" (Spain), "Chiemgauer Interferenzen SoNoRo" (Germany), and "The National Tour Cool Sound" (Romania). Up until this point, Mălina has performed numerous concerts with prestigious philharmonic orchestras such as the Moldova Philharmonic in Iași, Radio Chamber Orchestra and Royal Camerata, "Mihail Jora" Philharmonic, "Ion Dumitrescu" Philharmonic, Ploiești Philharmonic, Botoșani Philharmonic, and Târgu Mureș Philharmonic.
When: Opening 17 April 2019, 19.00. The exhibition continues until 10 May 2019, Monday to Friday between 10.00 – 17.00.
Where: Romanian Cultural Institute, 1 Belgrave Square, SW1X 8PH