Science poems can communicate important scientific research that is being done daily all across the world.
About this event
Biology meets balladry, physics encounters pentameter, and chemistry confronts cadence in this interdisciplinary exploration of the latest scientific research through the medium of poetry.
Chair:
Professor John Gillies FRSE, University of Edinburgh
Speakers:
Dr Sam Illingworth, Associate Professor, Edinburgh Napier University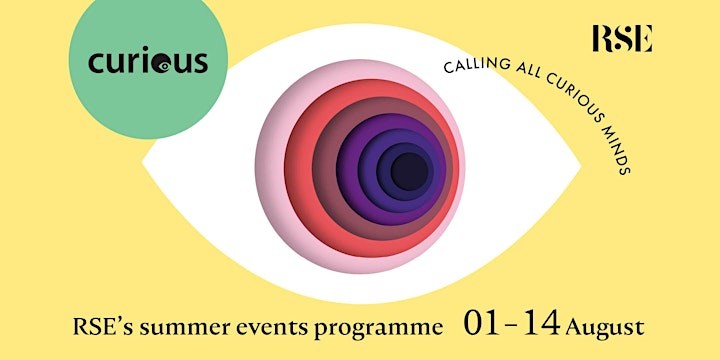 Calling all curious minds
The RSE invites you to Curious, its summer events programme running from 1 - 14 August. Take part in a series of free, online, and in-person talks, group discussions and outdoor activities on key contemporary topics and ground-breaking ideas with some of Scotland's leading thinkers.
Health and wellbeing; covering mental and physical health, while examining broader wellbeing matters.
Innovation and invention; from the inventions which created the modern world to the innovation that drives our path forward
Our planet; including climate change, biodiversity, conservation, and ecology.
Year of Stories; stories, whether spoken, written, sung, or filmed, give a sense of place, history or belonging. In recognition of Scotland's Year of Stories 2022.
You can view the full line-up at www.rse-curious.com
Important points to note
This event is suitable for age 16+
Accessibility statement: We aim to make events as accessible as possible. If you have any accessibility requirements or any questions about how we can support this event, please contact public_engagement@theRSE.org.uk