Description
William Sieghart's The Poetry Pharmacy: Tried-and-True Prescriptions for the Heart, Mind and Soul was one of the publishing sensations of the past few years. Anyone who came to the event Intelligence Squared built around it – when Jeanette Winterson, Helena Bonham Carter, Jason Isaacs,Sue Perkins and Tom Burke joined Sieghart in celebrating the power of poetry – will remember what a magical evening it was.
Now, after huge demand, Sieghart is back with a second volume – The Poetry Pharmacy Returns – and once again Intelligence Squared is bringing it to all to life on stage. Whether your spiritual ailment is loneliness, heartache or anxiety, Sieghart has a poem to meet your needs. He will be joined in conversation by acclaimed novelist and broadcaster Sarah Dunant. With their signature warmth and wit, they will discuss poems from the new book, each one matched to a particular problem, whether it's unrequited love, fear of the unknown or feeling daunted by the challenges of family life. And we will have a stellar cast of actors to perform the poems, revealing their power to connect us to our fellow humans, bringing comfort and hope.
Join us for an unmissable evening and take the opportunity to have a poem prescribed specially for you.
Book Bundles
Book Bundles include one ticket for the event plus a copy of William Sieghart's new book The Poetry Pharmacy Returns, to be collected from the venue on the night of the event.
Praise for The Poetry Pharmacy
'Truly a marvellous collection … There is balm for the soul, fire for the belly, a cooling compress for the fevered brow, solace for the wounded, an arm around the lonely shoulder – the whole collection is a matchless compound of hug, tonic and kiss' – Stephen Fry
'The book is delightful; it rightly resituates poetry in relation to its biggest and most serious task: helping us to live and die well' – Alain de Botton
Sarah Dunant photo © Charlie Hopkinson.
Speakers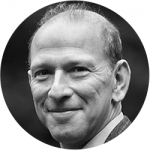 William Sieghart
Publisher and philanthropist
Publisher and philanthropist. He established the Forward Prizes for Poetry in 1992 and founded National Poetry Day in 1994. He is chairman of both the Somerset House Trust and Forward Thinking, a charity seeking peace in the Middle East and acceptance of British Muslims. For over 20 years he has been running the poetry pharmacy at literary festivals, where he prescribes poems to members of the public to help them address their problems. His anthology, The Poetry Pharmacy, was published in 2017 and The Poetry Pharmacy Returns: More Prescriptions for Courage, Healing and Hope will be published this September.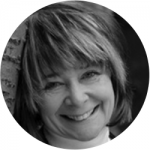 Sarah Dunant
Award-winning writer, broadcaster and critic
Award-winning writer, broadcaster and critic. She has written twelve novels and worked for many years for the BBC in radio and television, presenting BBC 2's arts programme, The Late Show, and Radio 3's Nightwaves. She currently fronts a monthly history show for Radio 4, When Greeks flew Kites. Her most recent novels, including In the Name of the Family and Blood and Beauty, have become international bestsellers, translated into thirty languages.
Actors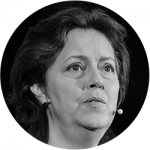 Greta Scacchi
Award-winning actor
Award-winning actor whose film credits include Heat and Dust, White Mischief, The Browning Version, Jefferson in Paris, The Player and The Falling. In 2016, she appeared in the BBC production of War and Peace as Countess Natalya Rostova. Her other television credits include Poirot, Miss Austen Regrets, Miss Marple, Daniel Deronda and Broken Trail. Scacchi's West End credits include The Entertainer, Deep Blue Sea, and Uncle Vanya. She has done numerous audiobooks and radio drama for BBC Radio 3 and 4.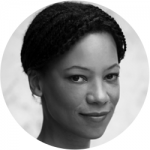 Nina Sosanya
Actor best known for her roles in W1A, Last Tango in Halifax and Killing Eve 2
Actor best known for her roles in W1A, Last Tango in Halifax and Killing Eve 2. Her stage work includes Frozen in the West End, Platonov and Ivanov, as part of the Chichester/National Theatre's Young Chekhov season, and Elegy, Privacy and The Vote at the Donmar Warehouse. She has recently finished shooting Brave New World for the USA Network, opposite Jessica Brown Findlay and Demi Moore. And last summer she wrapped on His Dark Materials for BBC/HBO.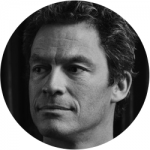 Dominic West
Actor and director
Actor, director, and musician, perhaps best known for playing Jimmy McNulty in The Wire, and Fred West in Appropriate Adult, for which he won the BAFTA for Best Actor in 2012. He has since starred as Noah Solloway in the Showtime drama series The Affair, for which he received a Golden Globe nomination, and as Jean Valjean in the BBC adaptation of Les Misérables. Film credits include Tomb Raider, Money Monster, Testament of Youth, John Carter, and 300.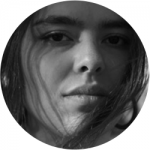 Martha West
Poet and actor
Poet and actor, currently reading English at Oxford University, where she writes and performs her own poetry and drama. Some of her work has already been published and she hopes to dedicate more to writing and acting when she graduates next spring.
CHAIR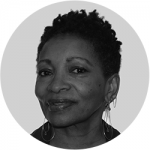 Bonnie Greer
Author, playwright and broadcaster
Author, playwright and broadcaster. Her plays have been produced on the BBC and in the West End. She was Deputy Chairman of the British Museum's Board of Trustees and is former Chancellor of Kingston University. She is an Honorary Doctor of Writing from Kingston, and an Honorary Doctor of Drama from The Royal Glasgow Conservatoire.
Speakers are subject to change.